Mr. N.V.T lives in Thien Trung village, Thien Nghiep commune, the home to Phan Thiet airport project in the central province of Binh Thuan which launched in early April and is expected to be completed in 2022. He recently sold 4 sao (1 sao = 500sq.m) of agricultural land for VND8 billion ($345,000) and received a deposit of VND800 million from the buyer.
Two days later, someone offered to buy 4 sao of land for VND11 billion. Mr. N.V.T paid compensation of VND800 million for the first buyer and sold the land later for VND11 billion. However, in the end, the person who asked to buy the land for VND11 billion disappeared. Like Mr. N.V.T, many farmers have become victims of land speculators and swindlers, who have created a "land fever" throughout the country.
"Land fever" spreads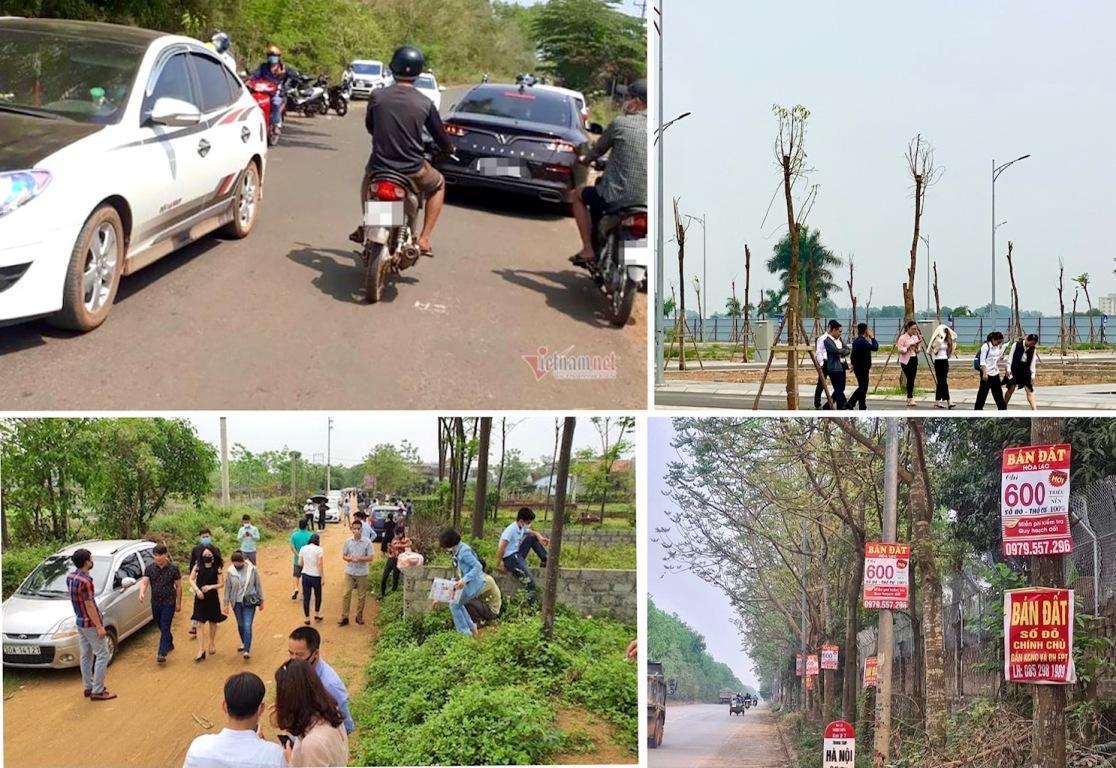 One year ago, Mr. Nguyen Minh Tien's family looked for an apartment in District 12 (Ho Chi Minh City) with an affordable price. At that time an apartment with two bedrooms was priced VND1.8 billion to VND2.1 billion. Not having enough money, Tien and his wife, who have been working in HCM City for five years, decided to buy their dream apartment one year later, when they would have enough money. But now, along with the land fever that is spreading across the country, house prices are rising quickly. Tien cannot afford to buy an apartment.
Le Hoang Chau, Chairman of Ho Chi Minh City Real Estate Association (HoREA), said that because of the current land fever, those with real needs for housing have lost the opportunity to buy houses.
In rural Dong Truc commune of Thach That district, Hanoi, one day in mid-March this year, local residents were surprised seeing hundreds of people seeking to buy land. It turned out that these people came there to buy land after hearing that an estate developer had proposed building two urban areas in Thach That. The rumor caused a "land fever" in the commune. After the local government stated that they did not know anything about such project, the "land fever" immediately ended. Dong Truc commune returned to peace.
In late February, hundreds of people from the southern provinces of Dong Nai, Binh Duong, and Ho Chi Minh City traveled to An Khuong and Tan Loi communes in Hon Quan district, the central province of Binh Phuoc, each day to buy land, after hearing a rumor that a new airport would be built in Hon Quan district. The "land fever" in Hon Quan quickly ended after the local authorities warned local people of the risk from this "fever".
How does "land fever" start?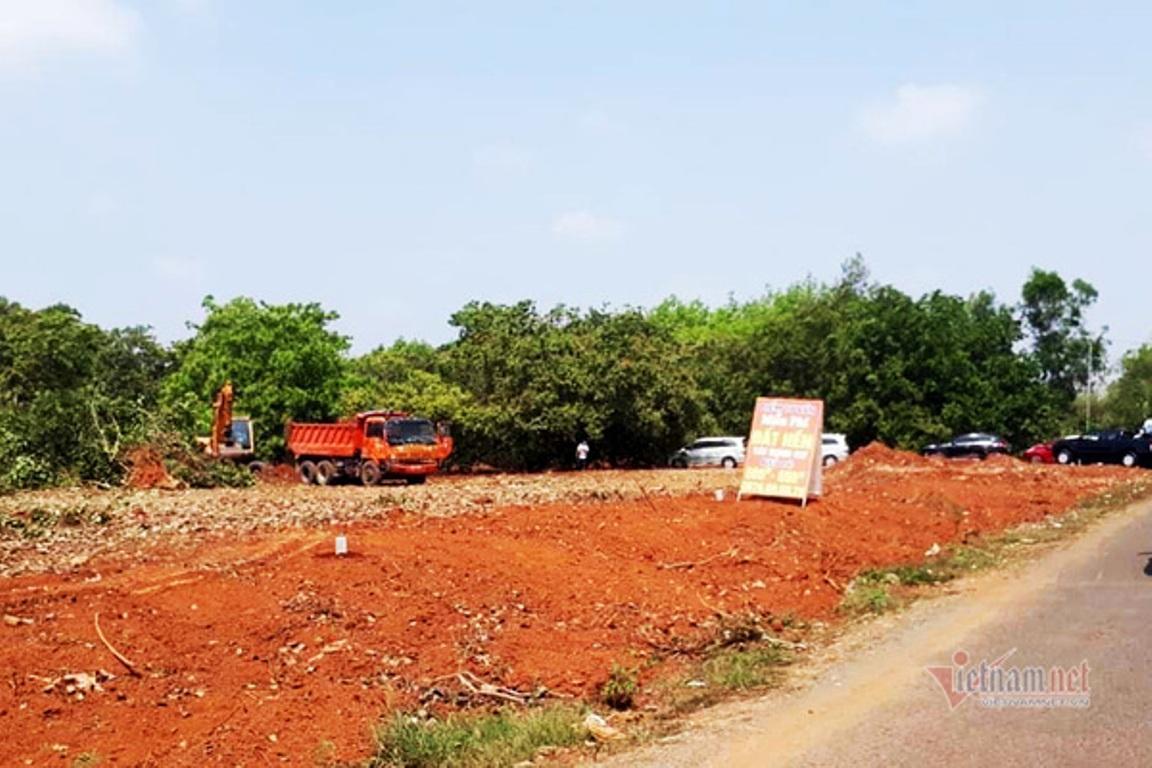 Not only in Thach That or Hon Quan, over the past, land fever has been reported in many provinces such as Thai Nguyen, Lao Cai, Vinh Phuc, Quang Ninh, Hai Duong, Bac Giang, Bac Ninh, Ha Nam, Thanh Hoa, Hai Phong, Binh Duong, Dong Nai, Binh Phuoc, Kon Tum, Binh Thuan, Ba Ria - Vung Tau and others.
At the regular government press conference in March, Mr. Dao Minh Tu, deputy governor of the State Bank of Vietnam (SBV), said that there are many reasons for "land fever" and one of the major reasons is that some people spread inaccurate information based on a number of current issues in the administration of land prices and land taxes to earn profits from land speculation.
Minister of Planning and Investment Nguyen Chi Dung also warned that real estate prices in many areas increased sharply. "The capital focuses on some potentially risky areas rather than serve production and business expansion," he said.
Dung said that "land fever" is created partly because the interest rates are low, so the cash flow tends to run into the real estate market. Another reason is poor land management, planning and the operations of land brokers. In addition, the bond market has grown rapidly, but mainly bonds of real estate businesses and banks, not the participation of manufacturing enterprises.
Focusing only on the benefits from an increase in land prices, not an increase in the surplus value of production, will seriously affect the economy, he said.
Mr. Le Van Binh, director of the Department of Economics and Land Fund Development, General Department of Land Management (Ministry of Natural Resources and Environment), said that a factor contributing to creating the current "land fever" is information about planning. Whenever the planning for a land area is discussed, the price for land there usually increases.
How to stop land fever?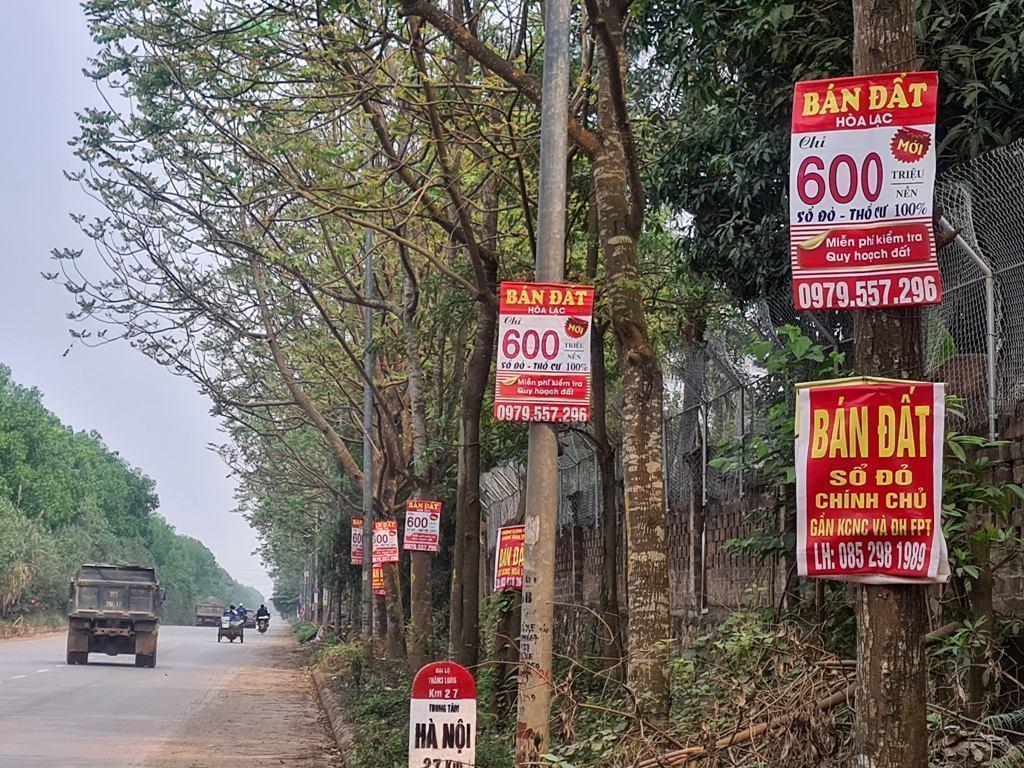 Minister of Planning and Investment Nguyen Chi Dung said that in the coming time it is necessary to closely monitor the situation to prevent "bubbles" in the real estate market. The State Bank of Vietnam should strictly control credit in the real estate sector.
The Ministry of Construction has suggested that localities should publicize information on planning and progress of infrastructure development and real estate projects, especially big projects and the merger of administrative units, to make information transparent in order to prevent rumors that lead to the blowing up of land prices.
Meanwhile, the Ministry of Natural Resources and Environment has requested provinces and relevant agencies to improve management of real estate projects, and check and rectify real estate brokerage activities to ensure that this activity complies with the provisions of law.
The authorities of Hanoi, Quang Ninh, Bac Giang, Quang Tri and others have issued documents and directives to strengthen management of land and construction activities.
Real estate experts said that in order to control land fever, it is necessary to make planning as transparent as possible.
Le Hoang Chau, chairman of Ho Chi Minh City Real Estate Association, said that it is necessary to impose high transfer tax for the acts of buying and selling land for profit. At the same time, the state needs to tax those who have a lot of land and impose high taxes on land that is not used.
Lawyer Tran Thanh Quyet suggested supplementing the current criminal code with provisions on crimes associated with "blowing up land prices". According to the lawyer, the regulations on speculation (Article 196) are no longer suited to the current situation. Also, it is necessary to add strict regulations on real estate brokerage practice conditions.
Hong Khanh

The market often cools down when periods of "land fever" end, but then new higher price levels reoccur later.