How should Vietnam develop its night-time economy?

Economists and businesses all believe that developing the night-time economy will bring new opportunities to Vietnam.
PM Nguyen Xuan Phuc recently asked relevant ministries and localities to study China's night economy policy.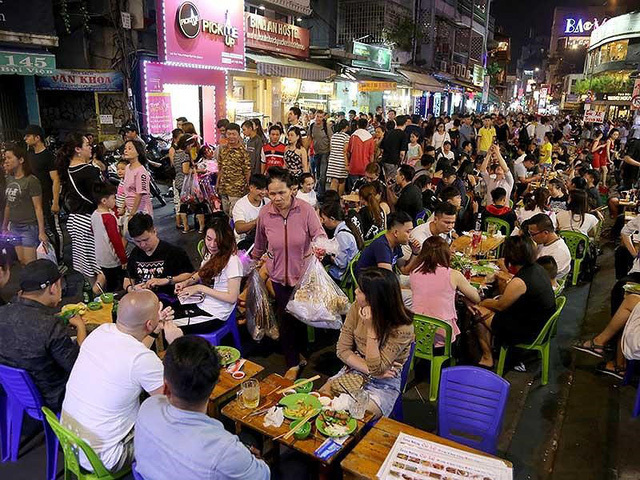 Nguyen Quoc Ky, chair of Vietravel
Economists and businesses all believe that developing the night-time economy will bring new opportunities to Vietnam.
 I think Vietnam will not be able to retain foreign travelers, help locals earn more money and develop local economies if it doesn't offer night tourism products.

Vietnam focuses on tourism products for the time from 7 am to 5 pm, but they bring only 30 percent of total revenue. The products that can bring the highest turnover are from 6 pm to 2 am.

In some localities, local authorities have been developing night walking streets. However, because of poor programming, the model has not been efficient.

Phan Dinh Hue, director of Vong Tron Viet Travel

There is less traffic at night and travellers can enjoy the quiet night life. Many travelers cannot go to bed early because of the time zone differences.

At present, all entertainment activities must stop after 11 pm, because state management agencies have concerns about security and order issues after midnight.

Night activities will encourage travelers to stay longer in Vietnam and spend more.

Pham Trung Luong, deputy chair of the Vietnam Tourism Training Association

Developing night-time economy is the long-lasting wish of the tourism sector. However, for many reasons, the industry still cannot organize night activities for travelers.

Vietnam needs to change many policies if it wants to develop night-time economy.

In Beijing, 10 streets with night food, 16 night markets and 24/7 convenience stores receive subsidies to promote night business. The neighborhoods operating at least 12 hours at night receive financial support.

Nguyen Cong Hoan, CEO of Hanoi Red Tours

People have to work in the daytime. Evening is the time when people have spend money. It is necessary to develop night services, because this will stimulate consumption.

Consumption at night will help attract investment in entertainment and shopping facilities. This will help strengthen resources for the tourism industry. Travel firms will be able to prolong travelers' stays in Vietnam. And once travers stay here longer, they will spend more money.

Dang Dong Ha, deputy director of Quang Binh Tourism Department

Quang BInh is developing two night tourism products. First, Dong Hoi City at night with electric cars. Second, organizing a night market street.
Mai Lan

There are signs showing a decline in number of travelers from South Korea, the biggest market for Thua Thien-Hue and Da Nang, the two tourism centers of the central region.

Affluent travelers who reserve whole resorts, fly to Vietnam on special aircraft, use a private chef, or go to Vietnam on a weekend just to play golf are sought after by travel firms.