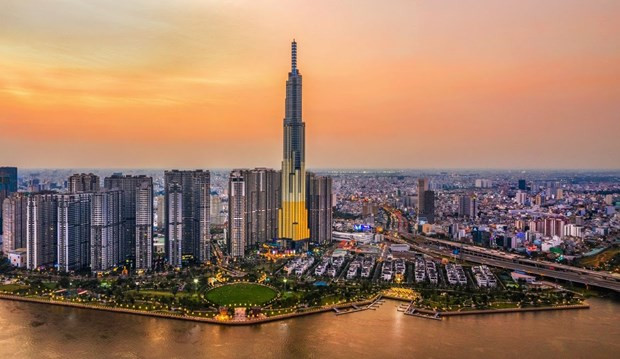 Vietnam is emerging as an attractive destination for investors (Photo: baodautu.vn)

This year's event witnessed the largest number of investors since the first conference held in 2005.

The annual event is part of efforts to introduce attractive investment opportunities in Vietnam to international investors. It offers a venue for participants to inquire about perspectives and viewpoints from various experts about Vietnam's investment attraction policies.

According to Don Lam, CEO and Founding Partner of VinaCapital Group, almost all of the investors attending the conference were from the North Asian region, such as the Republic of Korea, and Japan, which represent conglomerates and investment funds managing approximately 1 trillion USD in capital.

The increase in the number of attendees this year demonstrates that Vietnam is becoming a more attractive investment destination than ever, he said, adding that this is a chance for VinaCapital experts to share deeper insights into attractive investment opportunities in the Vietnamese market.
Based on preliminary surveys, foreign investors are particularly interested in green transformation and the potential of the consumption sector in Vietnam, especially in the semiconductor and chip industry, Lam said, noting that this presents an opportunity for Vietnam to attract more medium and long-term capital inflows, thus contributing to sustainable economic growth in the future.

In addition to investment funds, VinaCapital Group is also focusing on sustainable development goals and green transformation, thus strengthening a solid foundation to promote strong and comprehensive economic growth, he went on.

Addressing the event, US Ambassador to Vietnam Marc Knapper highlighted the Vietnam – US comprehensive strategic partnership and pointed out economic cooperation opportunities between companies from the two countries.

Andy Ho, Chief Investment Officer of VinaCapital Group, said US President Joe Biden's recent visit and the establishment of a comprehensive strategic partnership between the two nations is expected to have a significant and long-term impact on Vietnam's economy.

The US is expected to increase its foreign direct investment (FDI) in Vietnam as a result of these developments, he said./. VNA