VietNamNet Bridge - After 10 years of implementation, the Urban Upgrading Project has brought a new face to Ho Chi Minh City, benefiting millions of people, especially the poor.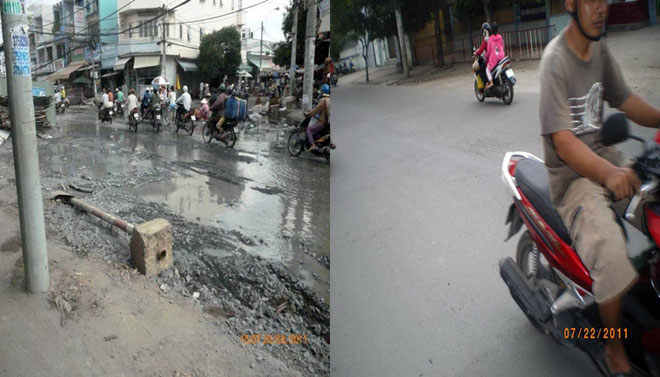 This project was funded by the World Bank (WB), with $382 million, implemented in the four provinces of Ho Chi Minh City, Can Tho, Hai Phong, and Nam Dinh from 2004 to 2014. The objective of the project was to improve living conditions and the environment for the poor in urban areas. In particular, HCM City received the biggest loan of nearly $267 million. In the photo: Nguyen Van Luong Road in District 6 before and after the renovation.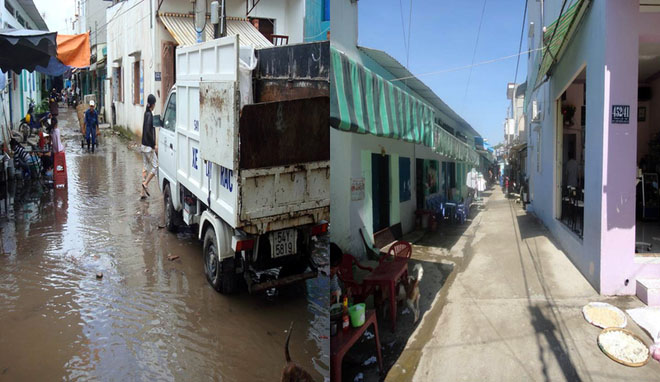 The Urban Upgrading Project in HCM City was divided into nine small projects to upgrade infrastructure facilities in 13 districts. In the photo: Alley 452 in Binh Tri Dong Ward, Binh Tan District before and after the water supply and drainage system was built.
The Hoa Binh (Peace) Bridge in District 11 before and after the renovation.
Tan Hoa - Lo Gom canal (flowing through the four districts of Tan Binh, Tan Phu, 11 and 6) before ...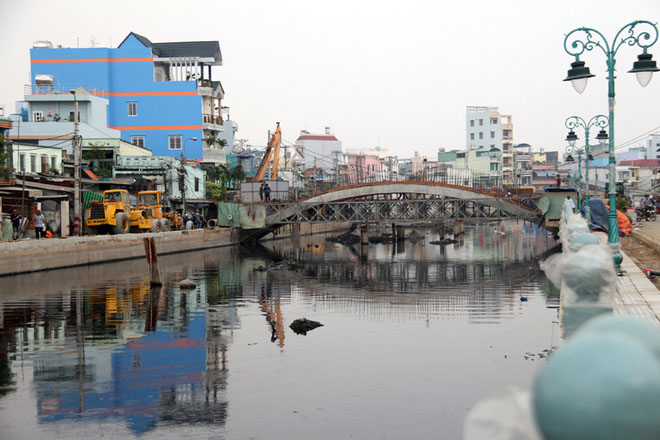 ... and after the refurbishment.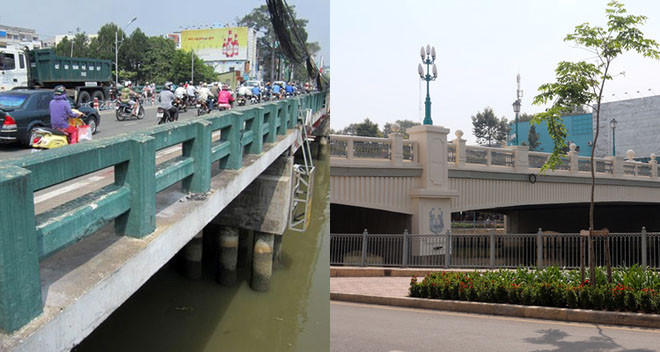 The four bridges of Le Van Sy, Hau Giang, Bong and Kieu were newly constructed totaling nearly $37 million.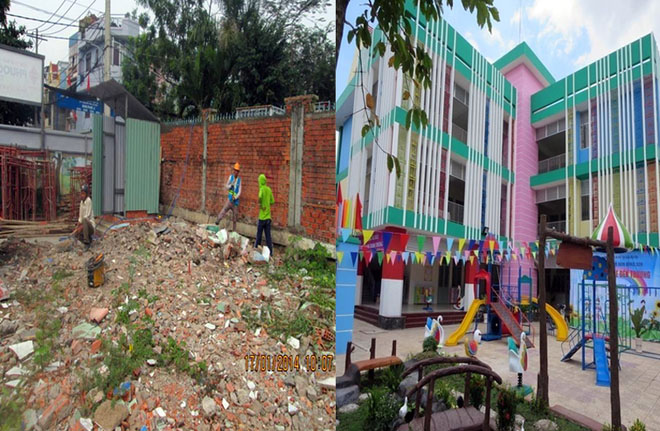 The Bong Bridge connecting Phu Nhuan District and District 1 before and after the renovation.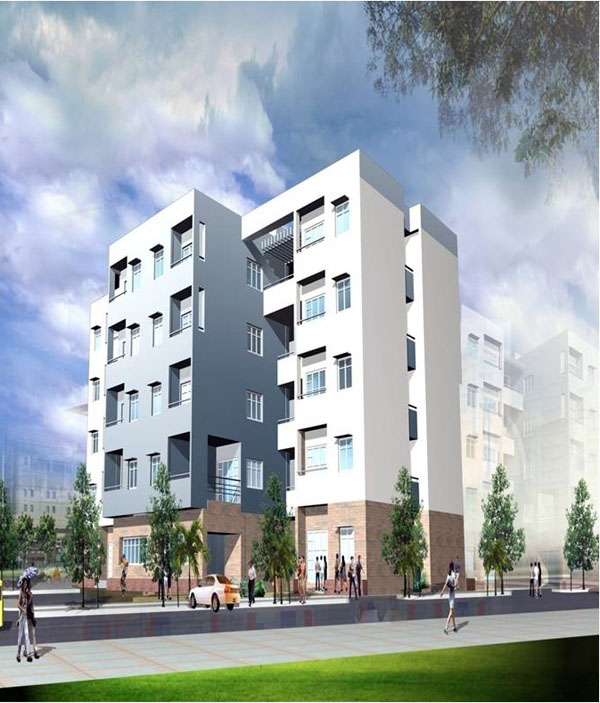 Bong Sen Kindergarten in Tan Phu district before and after construction.
Work on Vinh Loc B Resettlement Area Project in Binh Chanh District began in 2004 with an area of 31 hectares. It is the largest resettlement project in HCM City.
The project consists of one school, 45 apartment blocks (1,939 apartments) and 529 houses for people whose houses were revoked in the districts of 1, 6, 8, 11, Binh Tan, Tan Phu, Tan Binh, Phu Nhuan, Binh Thanh and Binh Chanh.
VNE