Important data on East Sea safe
VietNamNet Bridge – Network security experts are concerned that the Ministry of Natural Resources and Environment might have lost important data on Vietnam's economic secrets, national development strategies and research results about the East Sea
VietNamNet Bridge – Network security experts are concerned that the Ministry of Natural Resources and Environment might have lost important data on Vietnam's economic secrets, national development strategies and research results about the East Sea when its information network was hacked recently. But, this is not true as confirmed by Nguyen Huu Chinh, head of the ministry's Department of Information and Technology, in an interview with The Saigon Times Daily.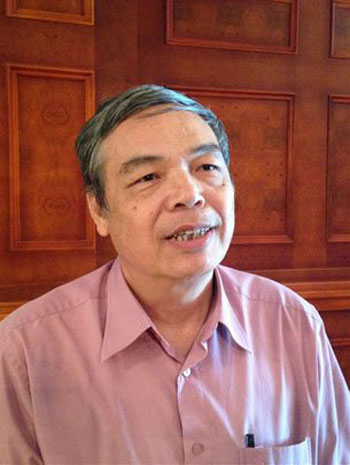 Nguyen Huu Chinh
The Saigon Times Daily: How could you respond to the security experts' concerns?
Nguyen Huu Chinh: Actually, we have not lost any data on East Sea studies as some websites have quoted a number of network security experts as saying after our information network was hacked. Hackers did attack our network by sending emails attached with a Word document embedded with spyware to our employees in order to steal or destroy our data but they failed in their attempt. The hacked computers are used by individuals for normal work and are not connected to our important data. The data is stored in secure places.
After the attack, we have scanned all our servers which contain important data and found nothing serious. Indeed, we have detected a spyware-infected server but we have it cleaned.
Where did the attack originate?
We have traced and found that the spyware was from a server located in the United States, not China as feared by many. However, we are all aware that hackers of China and other countries can use domain names and servers registered in a third country to carry out their espionage plots.
This is actually a usual way hackers have used for years. Do you think the ministry has not paid enough attention to network security?
You are right as the way of hacking is not new. We have policies and regulations on network security but not all of our employees, especially newcomers, follow strictly. Therefore, whenever an attack occurs, we urgently tell our staff and units under the ministry to stay on high alert. Three weeks before the latest attack happened, hackers had tried to break into the ministry's network but we had managed to thwart it.
Reality shows that we face network security risks all the time, so we always have to find countermeasures and security is always an integral part of our new investments in information technology.
How much does the ministry spend on information technology?
Our annual spending on this purpose is more than VND100 billion and the sum for network security is not much anyway. However, our experts have done their utmost to develop counterspy software and methods to prevent espionage. Increasing espionage threats and attacks force us to invest more in network security and our experts will have to work harder to counter more complicated practices of spying.
Source: SGT