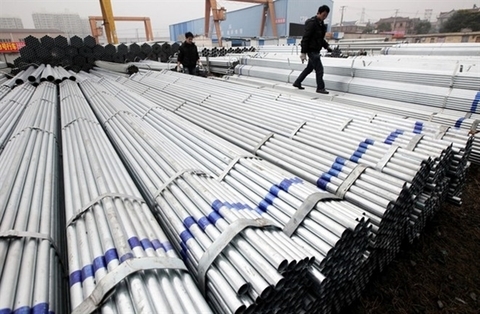 Flat rolled stainless steel products from Viet Nam are under investigation in India and could be subjected to anti-dumping duties. — Photo trav.gov.vn
The products have HS codes 7219 and 7220.
The Trade Remedies Authority of Viet Nam under the Ministry of Industry and Trade said the investigation was initiated on July 3 by DGTR after Indian steelmakers claimed that the imports of the products had hurt their business.
Plaintiffs including the Stainless Steel Development Association (ISSDA), M/s Jindal Stainless Limited, Jindal Stainless (Hisar) Limited and Jindal Stainless Steelway Limited said they believed the products from these countries are being dumped into the Indian market and requested anti-dumping duties on the imports of the products.
The investigation will look at the 12 month period from April 2018 to March 2019.
The Trade Remedies Authority of Viet Nam has urged Vietnamese steelmakers to co-operate and submit relevant information to the Indian authorities within 40 days of July 3.
"If the investigating authority doesn't receive the information required, it could conclude the investigation with negative results for steel exporters," the Vietnamese agency said in a statement.
The 14 other economies being investigated are mainland China, South Korea, the European Union, Japan, Taiwan, Indonesia, the US, Thailand, South Africa, United Arab Emirates, Hong Kong, Singapore, Mexico and Malaysia.
This is the third time this year that Vietnamese steel products have received dumping allegations. Two cases have been in India and one in Thailand. — VNS

The Ministry of Industry and Trade has called for steelmakers to switch to using domestic materials following the US' announcement of steep duties on steel products from Vietnam that are originally made in South Korea and Taiwan.  

Vietnamese enterprises are advised to build better business strategies after the US slapped huge tariffs on Vietnamese steel.  

The freshly-signed EU-Vietnam Free Trade Agreement (EVFTA) will help the Vietnamese steel sector expand export markets in Europe, industry insiders said.