India, Thailand, Singapore hold first maritime exercise

The Indian navy on September 16 began a trilateral exercise with counterparts from Thailand and Singapore at Port Blair on Adaman and Nicobar islands, according to the Indian news agency ANI.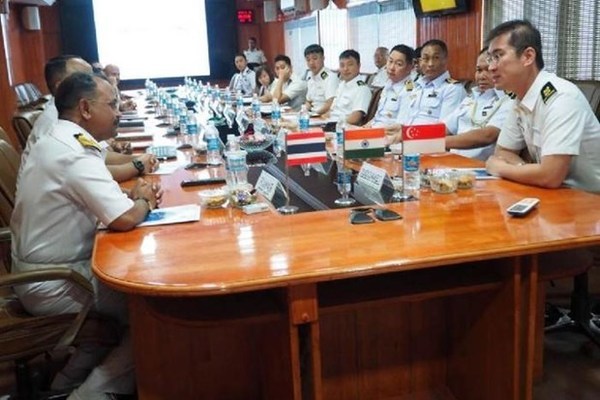 Officials from India, Thailand, Singapore discuss exercise (Source: straitstimes.com)
A Defence Ministry press release said the five-day exercise will bolster trust among the three navies in terms of interoperability and mutual understanding, strengthening maritime relationship among three countries and regional security.
Participating in the drill are Singapore's destroyer carrying guided missile Tenility, Thailand's destroyer Kraburi, India's guided missile destroyer Ranvir, missile corvette Kora, offshore patrol vessel Sukanya and P8I long-range maritime reconnaissance aircraft.
From September 18-20, surface and air operations involving gunnery, force protection measures and communication drills will be conducted./. VNA