Industry and Trade Minister warns of power shortage

Minister of Industry and Trade Tran Tuan Anh has admitted challenges facing the energy sector which would continue resulting in the country's power shortage.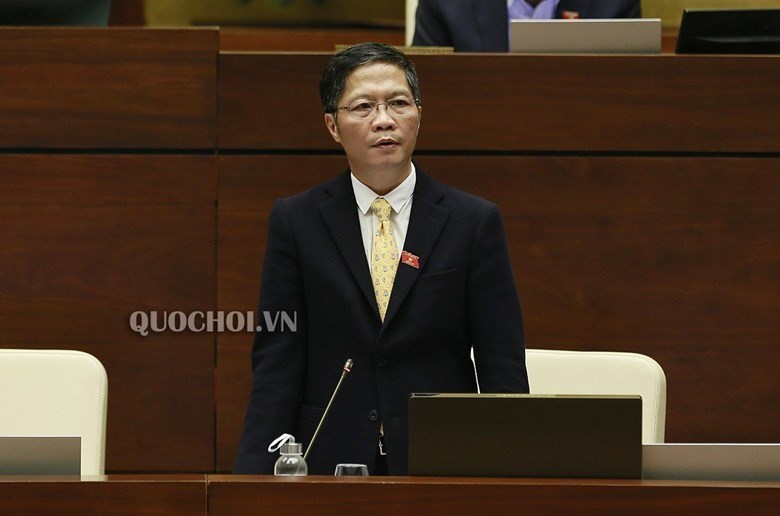 Minister of Industry and Trade Tran Tuan Anh at the Q&A session on November 6
Minister Tran Tuan Anh had a Q&A session with National Assembly delegates in Hanoi on Wednesday. 
According to the minister, Vietnam is facing the power shortfall and this is forecasted to last until 2023.
Extreme weather has caused prolonged droughts for many localities nationwide, reducing water flow to hydropower reservoirs. Meanwhile, the country is forecasted to import 20 million tonnes of coal next year and the figure would reach 35 million tonnes by 2035.
Gas supplies are not enough for electricity production.
Anh also acknowledged that the massive development of solar and wind power projects had apparently overloaded the national power grid system when answering a question by delegate Le Thu Ha from the northern mountainous province of Lao Cai about renewable energy projects.
At present, solar and wind power projects' total capacity has reached up to 7,000 MW compared to planned capacity of just 850MW by 2020, Ha mentioned.
The minister also pointed out that it is the limited budget of the state budget that has affected the investment for energy projects. The participation of private investors in the power sector is expected to improve the situation.
The Ministry of Industry and Trade has assigned PetroVietnam to negotiate the purchase of gas for power production. Lao Dong/Dtinews

State-run Vietnam Electricity (EVN) will be the investor of the projects which are expected to be kicked off in early 2021.

Gas-fired power is considered more friendly to the environment than coal-fired power, but the selling price is sky high.

Gia Lai's people are afraid that hydropower plants will deprive them of land, but investors continue to plan more and more hydropower projects.