Information security at risk on Zalo: minister

Localities should be cautious when offering online public services through social network Zalo, to ensure information security, stated Minister and Chairman of the Government Office Mai Tien Dung.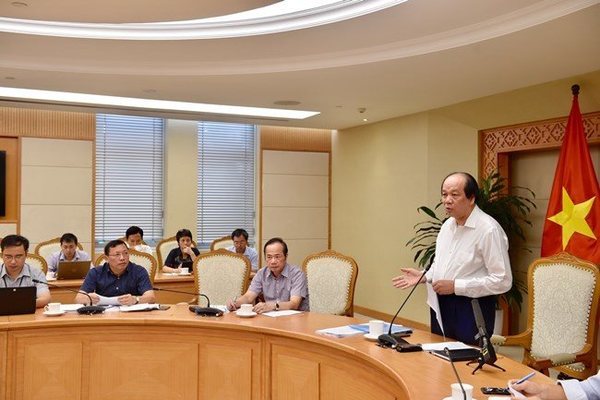 Minister and Chairman of the Government Office Mai Tien Dung (standing) speaks at a meeting on August 29 - PHOTO: VGP
Dung said that he would propose the Ministry of Information and Communications check the security of this social network
On August 29, the prime minister's working group held a meeting on the execution of tasks related to e-Government development and administrative reform in the northern localities of Hanoi, Haiphong, Phu Tho, Thai Nguyen, Bac Ninh, Bac Giang, Vinh Phuc and Hai Duong, Thanh Nien Online newspaper reported.
Regarding localities' use of Zalo for their online public services, Minister Dung, also head of the prime minister's working group, stated that information security must be the top priority.
According to Bac Giang Vice Chairman Nguyen Thi Ha, the province has published its administrative procedures and guidelines for completing these procedures on Zalo. Local residents, as a result, seem more enthusiastic about completing the procedures.
Ngo Hai Phan, head of the Administrative Procedure Management Department at the Government Office, remarked that many localities are still falling short of expectations in offering online public services. For example, Hai Duong Province reported that it has provided more than 1,700 online public services at category level 3 and 118 services at category level 4, but these services have yet to meet requirements.
In addition, the publication of legal guidelines in some localities has been delayed. Last year, ministries abolished thousands of business conditions, but many localities have not updated their practices, putting residents and enterprises at a disadvantage.
Localities also reported obstacles to administrative reform, such as delays in issuing documents on data management, connections and sharing and the ineffective application of information technology. SGT