VietNamNet Bridge – Prime Minister Nguyen Tan Dung had said at the beginning of the year that one of the reasons for a slowdown in Viet Nam's economic restructuring process is that previous reforms have lost steam and new ones are needed to achieve sustainable growth. In talks with Viet Nam News, experts and officials are in agreement that institutional reform should be the new driving force.
Nguyen Si Dung, Vice Chairman of the National Assembly Office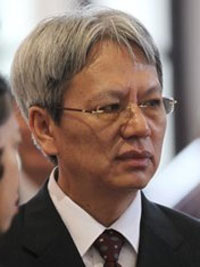 Nguyen Si Dung
When we talk about institutional reform, we are talking about improvements in three areas: rules – the Constitution and laws; the stakeholders – the State, enterprises, investors, etc. and their capacity to understand and follow the rules; and the market.
The first and foremost foundation of a market economy is the freedom of property rights. It's also the first factor we need to consider in institutional reform. The next one is the market where transactions in property rights take place. We need the market to be transparent. The third factor is business freedom. The Prime Minister has been very clear that business freedom means you can do what is not prohibited by the law. I also want to mention the need for contract and dispute settlement mechanisms to change. Currently it takes quite a long time for many economic disputes to be settled, and this stifles motivation for growth.
When it comes to economic dispute settlement mechanisms, we need to talk about arbitrators and judges. Are they capable? What about their fairness, honesty and integrity?
One of the problems we are facing is the low competence of authorities who are in charge of enforcing the rules. We need to ensure that authorities are capable of doing this in a proper manner instead of focusing on making too many laws. Once the authorities are able to ensure compliance with the rules so that the market operates smoothly, we can expect sustainable economic growth.
Also, I think we need to follow what the world is doing: having supervisory bodies that are beneath no power but the law. For example: the General Department of Taxation. It should just follow the Law of Taxation, not the guidance of any minister. It should be able to prosecute, for instance, even the Minister of Finance. If it fails to do its task or violates the law, it will have to answer to the court. If we build institutions that are beneath many levels of power, no one will supervise the highest power. So in my opinion, one important element of carrying out institutional reform is that we have to build a series of institutions which are governed only by relevant laws.
The agencies that have supervisory functions should also ensure that enterprises have the best environment to do their business. Inspections can be carried when needed, but there should not be too many of these, and they should not end up hindering business activity. So it is important that when we refer to the competence of such agencies, we are talking about both their competence in enforcing rules as well as their integrity.
Tran Du Lich, deputy of the National Assembly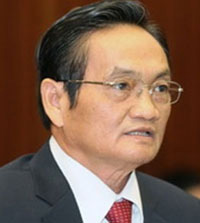 Tran Du Lich
In recent years in Viet Nam, what has happened with the real estate market and the securities market is obvious evidence of the failure of the market in resources distribution. It has resulted in market distortions and a waste of public resources. This is, in turn, an outcome of shortcomings in State management of the market economy.
As we go further along the path of global integration, competition gets harsher and harsher. The competitiveness of enterprises and products decides the nation's competitiveness. In order to enhance a nation's competitiveness, we need to consider two major factors: the first one is infrastructure of the economy, especially transportation infrastructure; and the second one has to do with human resources and economic institutions.
The need for institutional reform has been discussed for long, but it has not been implemented properly and thus has not brought in expected results. The pressing problem in institutional reform, in my opinion, is shortcomings in public finance and public policy.
First, two things have to happen in tandem – further decentralization that gives greater power to localities and enhanced supervision of this power by the Government. The Government should focus on making policies, issuing rules, supervising and punishing violations. Local authorities should be in charge of making decisions relating to specific local economic issues. Greater autonomy in budgeting and supplying urban services is a common trend in the world.
In a market economy, the State needs to enhance the role of citizens in civil society. It is necessary that we shift from a managing administration to a serving administration, based on the establishment of organizations that provide public services. Currently we don't have regulations addressing non-profit public service providers.
The nature of these organizations is that they provide non-profit services in all fields like education, healthcare, culture, science, law (legal consultation), agricultural extension etc...for the benefit of society as a whole.
Nguyen Dinh Cung, director of the Central Institute for Economic Management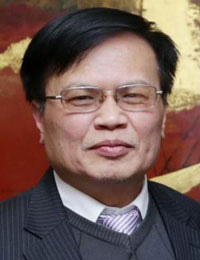 Nguyen Dinh Cung
Institutional reform, in my opinion, has to do with the establishment and adjustment of official regulations to shift from a centrally-planned economy to a market economy. Whether this process takes a long or short time and at what level depends on the will of the State, on whether the State wants to adjust its role.
The "congestion" here is that although the role of the State in the market economy is no longer appropriate, we seldom talk about renewing the State's role as also the relationship between the State and the market. Thus, no comprehensive change has happened.
Moreover, the distribution of State investment capital is still improper, resulting in negative consequences for the economy, including huge outstanding loans, overspending and high inflation due to excessive issuance of bonds.
With draft amendments to the laws on public investment, state budget, enterprises etc. being discussed, the chance for proper institutional reform is at hand, as long as the State truly wants to change its role, position and function.
I also think that stricter regulations on spending State budget funds should be imposed on State-owned enterprises so that they have to face the scarcity of investment capital and be effective in spending the capital they get. It's also necessary to ensure that relevant State agencies are responsible for the effective use of investment capital.
Nguyen Hoai Bac, General Director of Canada Home Decor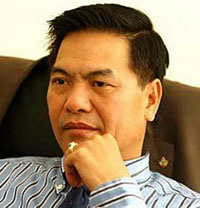 Nguyen Hoai Bac
Institutional reforms must ensure a level-playing field for all enterprises, but I have not seen this happen as yet. The playground for State-owned enterprises is still different from that for foreign-invested enterprises. For example, for imported goods, the law says enterprises can take 28 days to pay the tax. But State-owned firms can take longer to do so. If we carry out institutional reforms without ensuring a fair competitive environment for all enterprises, it would not be sustainable.
The dispute settlement mechanism is still complicated. There are cases when my company has been involved in disputes that had already been considered by lower appeal courts twice and then by the supreme appeals court, and these can return to the supreme appeals court yet again, although the verdict has remained the same throughout. If it takes such a long time for every case to end, how can an enterprise do its business well?
So if reforms are not carried out aggressively, the long-term trust of enterprises, of foreign investors, will be lost. What we want is that economic institutions create the most favourable and reasonable conditions for enterprises to do their business. Reforms should remove what is hindering enterprises from enjoying a good and fair business environment.
Source: VNS