International developers are eyeing Hanoi's retail market on the back of Vietnam's rapid economic growth and rising middle-class population. The sentiment is good thanks to technologies which are utilized to enhance customers experiences, Van Nguyen, Markets Director at JLL, said at a press conference in Hanoi earlier this month.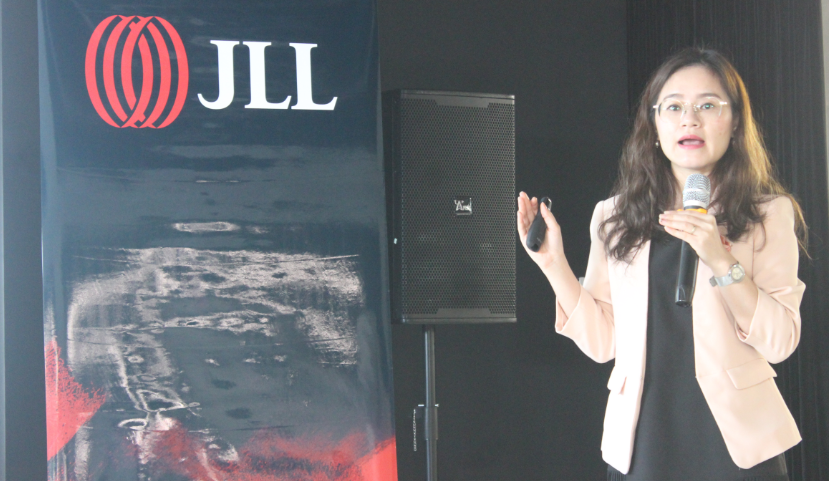 Van Nguyen, Markets Director at JLL. 
Integration of e-commerce and traditional retail is a new trend to bring new experiences to customers, Van added. 

For that reason, the market is expected to maintain its good performance, especially in Hoan Kiem district. Accordingly, reshuffling tenants, renovating and repositioning activities will continue in order to keep up with customers' new demand, Van noted. 

The markets director affirmed that new retail concepts are coming into Hanoi, mainly in malls in outer districts, with lifestyle concept leading the trend. 

As a result, new international retail brands continue to enter the market, she concluded.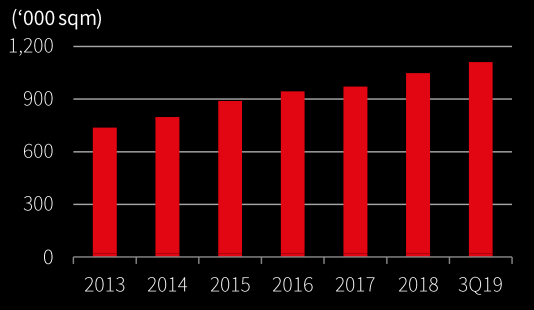 Total supply in Hanoi's retail market in 3Q/2019. Souce: JLL Research
Retail market

Statistics by the Ministry of Planning and Investment's General Statistics Office (GSO) showed that Vietnam's retail market rose from US$88 billion in 2010 to US$130 billion in 2017 and roughly US$179 billion by 2020. 

The Institute of Industrial and Trade Policy and Strategy under the Ministry of Industry and Trade has forecast the retail market is shifting to the investment of convenient stores and mini supermarkets. 

As of mid-2018, the country is home to more than 800 supermarkets, around 150 trade plazas, roughly 9,000 traditional markets and more than 2.2 million retailers. 

Retail ranks among six sectors drawing the largest amount of foreign invested development (FDI) while the ratio of wholesale and retail accounts for 14% of Vietnam's GDP and creates six million jobs. 

Retail market posted a growth rate of 8.36% in 2016, 10.9% in 2017 and likely 11.9% in 2020, according to GSO.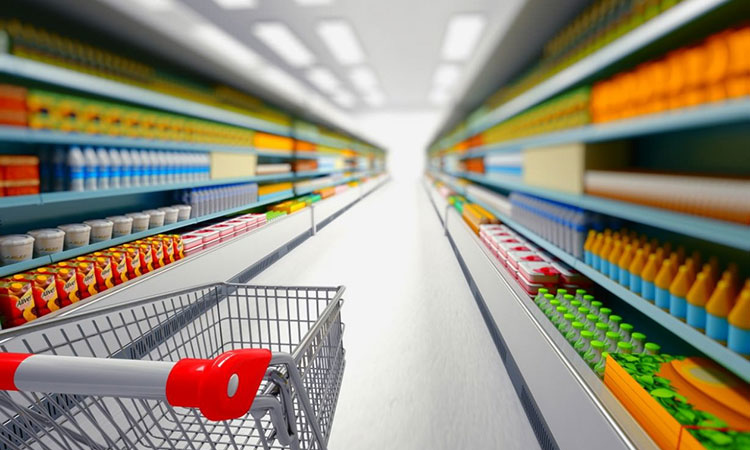 Retail market remains potential.

Dinh Thi My Loan, head of the Association of Vietnam Retailers, said that the participation of foreign retailers has changed the local retail market, offering more options to customers, forcing local retailers to compete for better marketshare, and bringing about better market sentiment. 

Market figures in 3Q/2019In the first nine months (3Q) this year, the total supply of Hanoi's retail market hit 1.1 million square meters (sq.m) thanks to a large volume from the launch of Vincom Center Tran Duy Hung, Sun Plaza Thuy Khue, and Vincom Plaza Skylake, 

The occupancy rate in Hoan Kiem District fell slightly to 93.5% while the rate in other districts was on the rise, reaching 90.3%, according to JLL. 

Meanwhile, rental rate in both central business district (CBD) and non-CBD remained stable, at US$84.8/sq.m and US$28.2/sq.m, respectively during the period. 

According to JLL, the retail stock is likely to have additional 92,700 sq.m in the fourth quarter this year, roughly 200,000 sq.m in 2020 and approximately 250,000 sq.m in 2021 onward. 

The new launches will include 74,000 sq.m from AEON Mall in Ha Dong District, 68,000 sq.m from Vincom Smart City in Nam Tu Liem District, and 150,000 sq.m from Lotte Mall in Tay Ho District, JLL said in a recent report. Hanoitimes
Linh Pham

Trade tensions between the US and China are driving increased real estate investor interest in Southeast Asian countries, with Vietnam's industrial sector a key focal point, according to JLL Vietnam.  

Investors are looking for industrial and logistics assets through joint ventures with local industrial developers and/or acquisition of land and operating real estate, Jones LaSalle Vietnam Co Ltd said in a statement.  

Despite inherent barriers arising from a traditional mindset and the high requirement for trust in the real estate industry, the prospects for proptech in Vietnam are still positive.