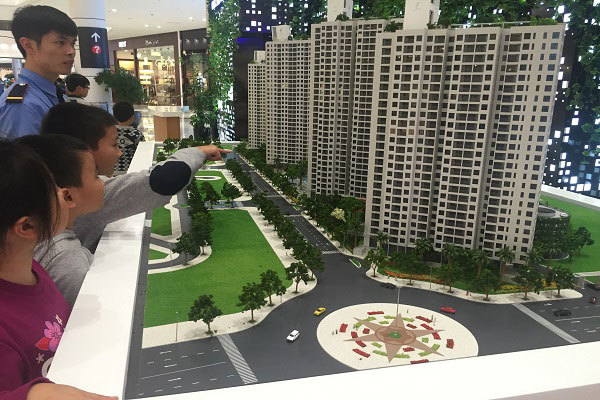 A housing development project on display. - SGT Photo: Van Ly
The Government has issued Decree 16/2022/ND-CP on administrative sanctions against violations in the real estate sector.
Specifically, enterprises trading in real estate products which fail to meet the requirements or are not allowed to be traded, selling or leasing houses which have yet to be developed without signing financial guarantee contracts with commercial banks, and collecting money from buyers of property products not in line with the progress of the projects will be also subject to a fine of VND400-600 million each.
Meanwhile, a fine of VND800 million-VND1 billion each will be imposed on investors that illegally transfer part of or the entire projects, illegally mobilize capital and use the capital raised from individuals, organizations and buyers and lessees of real estate products which have yet to be developed for improper purposes.
The same fine will be levied on investors handing over incomplete real estate products to homebuyers, and failing to connect the project with the infrastructure in the region, complete the façade of the property projects and get the official acceptance from the competent agencies.
Moreover, real estate traders failing to establish enterprises or cooperatives for the business, and failing to publicize or insufficiently or incorrectly publicizing the information about projects will be fined VND100-200 million each.
The same fine will be also imposed on those failing to provide information about the progress of projects, disallowing home buyers and lessees to check the progress and quality of projects and illegally collecting real estate transfer fees.
Additionally, investors or owners of housing projects that sign home sale or lease contracts but do not attach the land use rights to the home ownership and do not inform homebuyers of limitations on the home ownership rights (if any) will get a fine of VND120-160 million each.
Source: Saigon Times 

When the State applies measures to stimulate demand and support economic recovery after a deflation period, the real estate market may become overheated if this is not controlled well, according to the Ministry of Commerce (MOC).

The development of a real estate database has not been in line with the market in Vietnam over the years.