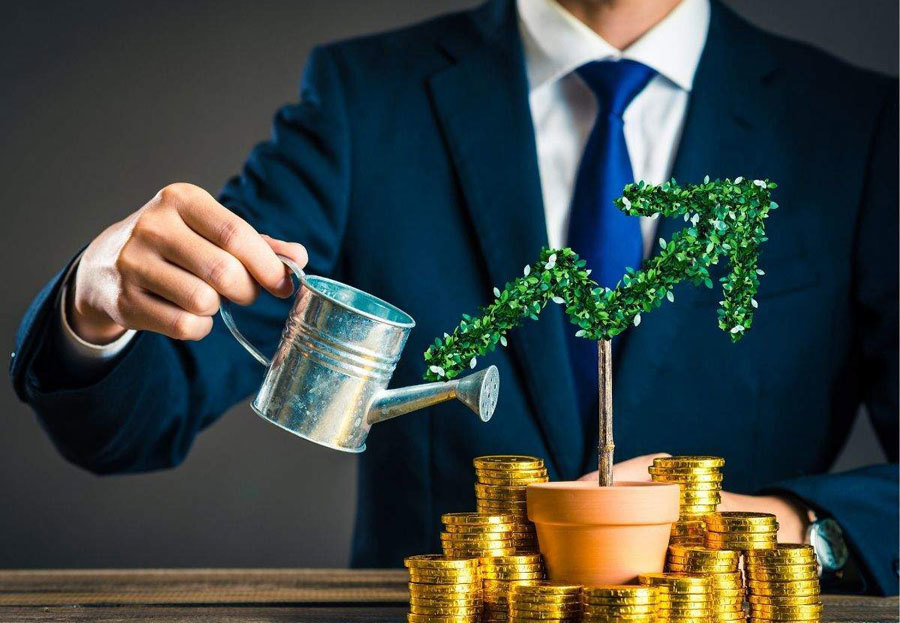 Beta Cinemas, which has sought investment capital, had to suspend operation for a few weeks because of Covid-19. The cinema chain called for investment capital in the first half of 2019 and saw results at the end of the year, but it became nearly impossible to implement the plan.
Finally, in June 2020, Daiwa PI Partners signed an agreement on investing $8 million in Beta Cinemas. With the agreement, Beta Media was valued at VND1 trillion.
Beta Media's CEO Bui Quang Minh said Japanese investors are extremely careful about every detail and are very strict in matters of principle.
According to Minh, it takes more time to deal with Japanese investors than investors of other nationalities. US investment funds, for example, make decisions more quickly, which is attributed to the difference in risk acceptance and the principles pursued by investment funds.
Nguyen Xuan Dong, co-founder of Ecomobi, said startups need to prepare documents for different situations. The meetings with investors may last 10 minutes, two or three hours, or just 30 seconds in an elevator, so startups need to be ready all the time and need to be able to brief their situation concisely.
Despite a tough year in 2020, Vietnam's innovative startup ecosystem is still on the rise. There are 100 venture investment funds, including 20 Vietnamese funds, according to the Ministry of Science and Technology.
Foreign and Vietnamese funds are joining forces to invest in Vietnam's startups, which is a great opportunity for startups to call for capital. The total value of investment deals in Vietnam's startups in 2020 reached $290.43 million, and 56 investment deals were reported.
Nurturing unicorns
"It's now the time for investors to set foot in the Vietnamese market," said Le Han Hue Tam from Nextrans in Vietnam.
Many investment fund directors have said they expect to see a shift in the capital flow direction in the time to come. Vietnam will replace Indonesia to become the next destination for foreign investment funds.
Hoang Thi Kim Dung from Genesia Ventures in Vietnam commented that investors have high confidence in Vietnam's innovative startup ecosystem and believe that Vietnam will become a significant investment market in the region and the world.
Eddie Thai, of 500 Startups, said venture funds choose Vietnam instead of other emerging markets because Vietnam is a young and fast growing economy with technology indexes (such as internet and smartphone users) at high levels. The first-generation founders have succeeded, which has proved the potential of Vietnam's market and its professionals.

Despite a tough year in 2020, Vietnam's innovative startup ecosystem is still on the rise. There are 100 venture investment funds, including 20 Vietnamese funds, according to the Ministry of Science and Technology.
Vietnam's advantages lie in the labor force, energy, resources and growth potential of the market.
Le Diep Kieu Trang, co-founder of the Alabaster fund, noted that Indonesia has six unicorns, while Vietnam only has one, VNG, though it has great potential, including talented engineers and more favorable logistics conditions. She believes that Vietnam's development is still not commensurate to its potential and there is still much space for Vietnam to further develop.
Nguyen Manh Dung from CyberAgent Vietnam said Vietnam is now the destination for many investors. He believes that Indonesia is witnessing overly hot development with stiff competition and high risks. So, Vietnam is at a point when early investors have many opportunities.
"Vietnam is the next excellent destination. There are many reasons for investors to come to Vietnam right now, including the vast market with nearly 100 million people," Dung said.
He went on to say that while it was only a dream for Vietnam's startups to call for over $15 million worth of capital two to three years ago, it is now realistic. The fund will seek opportunities to invest in technology startups that develop products and services that bring convenience and improve consumers' living standards.
10 technology unicorns by 2030
Do Ventures' survey found that Vietnam tops the list of destination points for investors for the next 12 months. The excitement about making investments in Vietnam is still at a high level. It is expected that 117-200 deals will be made in the next 12 months. Around 80 percent of investors plan to make one to five deals. Education, healthcare and finance are the business fields that catch investors' attention the most.
The government of Vietnam has set the goals of having 10 technology unicorns by 2030 and becoming a technology startup center in Southeast Asia.
Hoang Thi Kim Dung from Genesia Ventures in Vietnam said investors consider Vietnam the top priority market in Southeast Asia in 2021.
Meanwhile, Nguyen Thai Hai Van, CEO of Grab Vietnam, believes that at this time, calling for capital is one of the big challenges Vietnam's startups are facing.
The challenges are not a lack of capital or investors' lack of attention to the Vietnamese market. In 2019, the total investment capital in Vietnam's technology startups even exceeded Singapore.
The real challenge lies in the capability and vision of startup founders. Vietnamese are strong in seeking ideas but weak in the implementation of the ideas. 
Duy Anh

GoStream, a fast-growing Vietnamese startup that provides multi-platform livestream broadcaster for social sellers, marketers, and content creators, has announced that it has secured a 7-digit USD funding from VinaCapital Ventures.

Rapid digital transformation will serve as an important driving force for technology firms to become unicorns in the future.