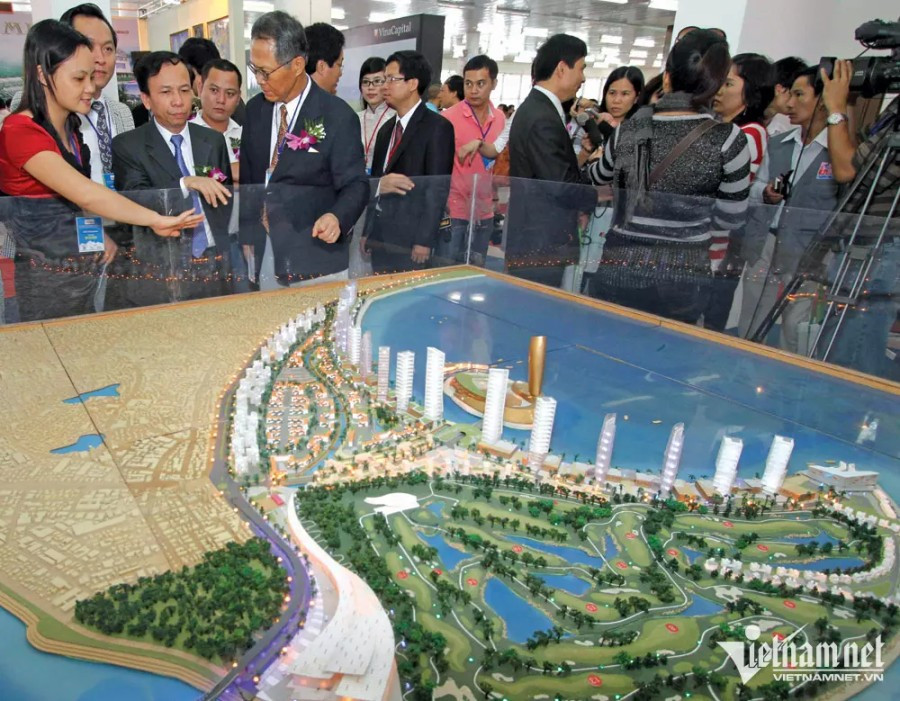 Offering a coastal resort villa in Da Nang for sale, Pham Van Quynh, an investor from Hanoi, was very impatient. The villa he bought for nearly VND20 billion in 2018 now can bring a profit. Because of the pandemic and unprofitable business, he has had to sell the villa to get capital for business.
Quynh has worked with many estate trading floors and brokers since early 2022 but he cannot sell the property. The financial pressure is stressful.
"The property market is hot and real estate prices have been increasing everywhere, so I hope I can sell the villa quickly to pay debts. But this turns out to be not easy work," he said. "I have offered high commissions for brokers and accepted to cut prices."
There are many ads on websites offering to sell resort villas in Da Nang. Many villa owners now accept to sell villas on Truong Sa, Vo Nguyen Giap and Ngo Quyen streets at a loss of VND200-300 million.
An investor said he wants to sell a villa in an advantageous position at a loss of VND5 billion. This is a riverfront villa with marina. The villa is introduced as having three stories, with the construction density of 53.3 percent, garden and greenery, mini scenes, garage for two cars and infinity swimming pool.
Do Van Tuan, a real estate broker in Hanoi, confirmed that many of his clients want to sell resort villas in Da Nang, offering high commissions.
"Some years ago, investors flocked to Da Nang to buy resort villas, and now they rush to sell villas to shift to other business such as shophouses and projects around Hanoi," Tuan said.
According to the experienced broker, because of the pandemic, tourism and other economic activities have been standing still, which has stalled real estate in general and resort real estate in particular.
Tuan said the prices in the real estate market are increasing, but most only in the land market segment. The prices are also increasing in other segments, but very slightly.
Billions of VND 'frozen'
Most resort properties in Da Nang are located along the Vo Nguyen Giap – Truong Sa roads in Ngu Hanh Son district. Since 2018, the seafront villa supply has increased sharply in Quang Nam, on Truong Sa – Lac Long Quan roads.
Because of the pandemic, many restaurants, hotels and seafront villas have suspended operation and been offered to sell, which has frozen the tourism real estate market segment. The sales are very low, with nearly no transactions. Secondary transactions are also less bustling.
A survey found that demand for villas to satisfy the resort trend accounts for 52.4 percent. Meanwhile, 47.6 percent of investors lease villas after sale and 40.5 percent buy villas for business.
Nguyen Van Thang, representative of a Da Nang-based estate firm, said many resort villa owners are under pressure because of Covid-19. The market segment in Da Nang has been 'hibernating' for a long time not only because of the pandemic, but also the breaking of commitments on profits at the Cocobay project in 2019.
The risks are high as Vietnam still doesn't have a way to protect buyers' interest if project developers break their commitments.
Nguyen Van Dinh, Secretary General of the Vietnam Realtors' Association (VRA), said the pandemic was an additional blow on the Da Nang estate market which has been in difficulty before.
The investors with weak financial capability are "short of breath'" and they have had to sell properties.
Dinh believes that with current conditions, the resort estate market still cannot prosper. Hundreds of villas will continue to be left idle, which means that trillions of VND will continue to be 'buried' in projects.
Thuan Phong