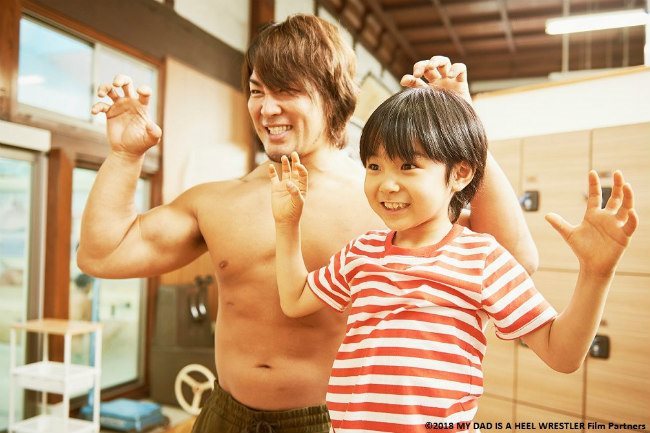 A scene from "My Dad is a Heel Wrestler", one of the films introduced at the Japanese film festival 2019 - PHOTO: COURTESY OF ORGANIZER
The festival in HCMC lasts until November 24 and it will be repeated in Hanoi from December 6 to 22.
Ten Japanese films of different genres such as comedy, romance, adaptation, detective, action and animation that were produced by famous Japanese studios will be screened with Vietnamese and English subtitles during the festival.
Some of the films that will be introduced to the Vietnamese audience include "Dance with me", "Bento Harassment", "Masquerade Hotel", "My Dad is a Heel Wrestler", "A Banana? At this time of night?", "The Fable", and "Children of the sea".
The film screenings will take place at CineStar Cinema Hai Ba Trung in District 1, HCMC and the National Cinema Center in Ba Dinh District, Hanoi. Tickets cost VND30,000-40,000 and can be purchased at the cinemas. SGT

Vietnamese blockbuster Hồn Papa Da Con Gái (Daddy Issues), a production by Japanese director Ken Ochiai, will be in cinemas in Japan next week after its release in South Korea in September.
The 5th cherry blossom festival 2020 will be held in the capital city in March, according to the municipal Department of Culture, Sports and Tourism.