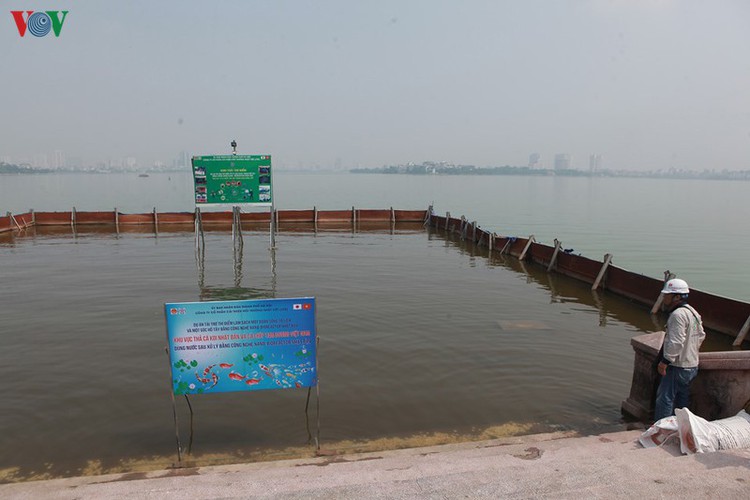 Vietnamese and Japanese environmental experts gathered together at the water purification technology area beside the To Lich river and West Lake on the morning of September 16 to take water samples. The purpose of this is to evaluate the results of areas that had used Japanese technology to treat pollution in the To Lich river.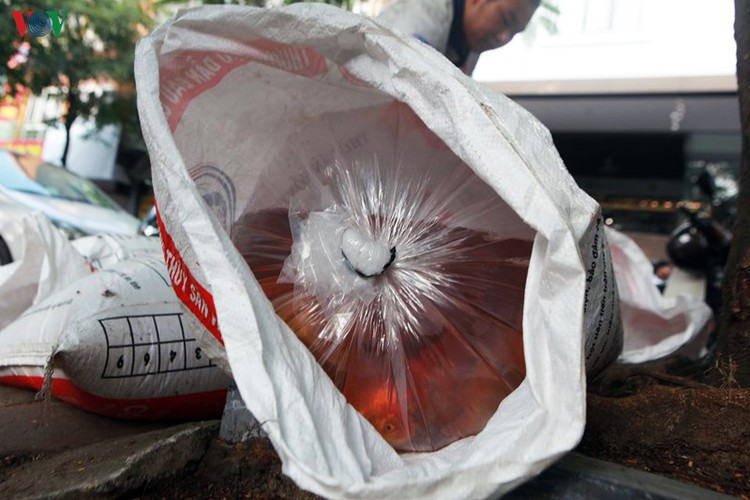 Members of the Japan – Vietnam Environment Joint Stock Company (JVE), the firm that installs Japanese nano technology, release Koi and carp fish into the To Lich river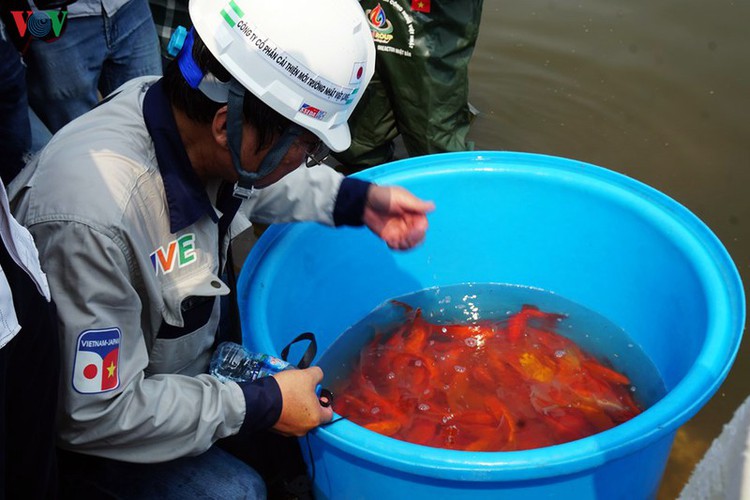 According to a Japanese specialist, both Japanese Koi fish and Vietnamese Tam Duong carp fish must be in clean water in order to survive. If their habitat is polluted, then they will die.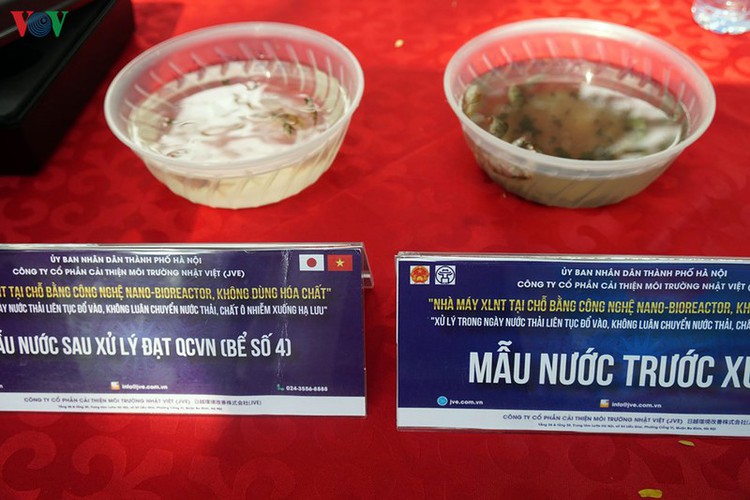 Nguyen Tuan Anh, Chairman of the Board of Directors of the Japan-Vietnam Environment Investment JSC, says the release of the fish proves that the treated water in To Lich river is of a good quality and can ensure the development of creatures such as fish.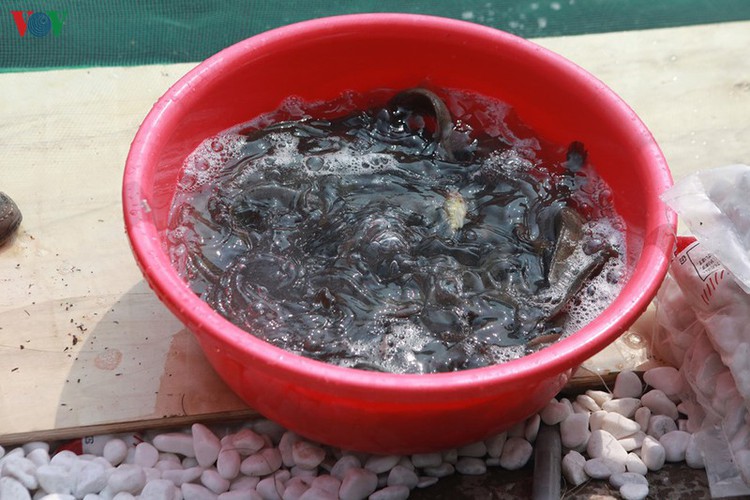 Anabus fish are also released into the test area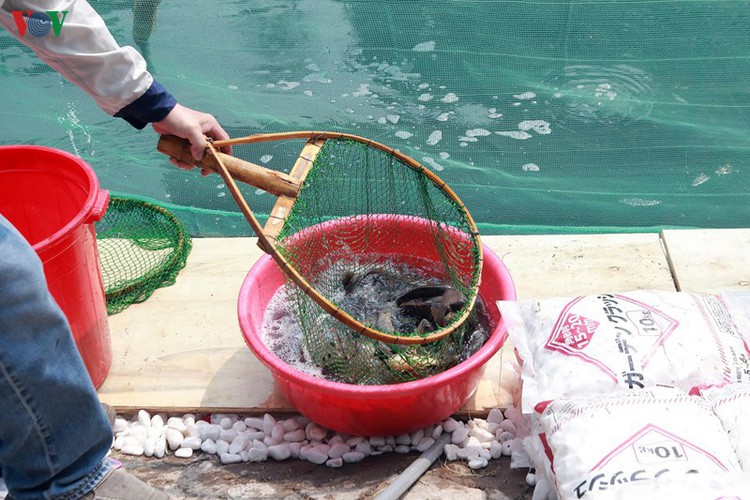 Anabus fish are released into the piloted area in West Lake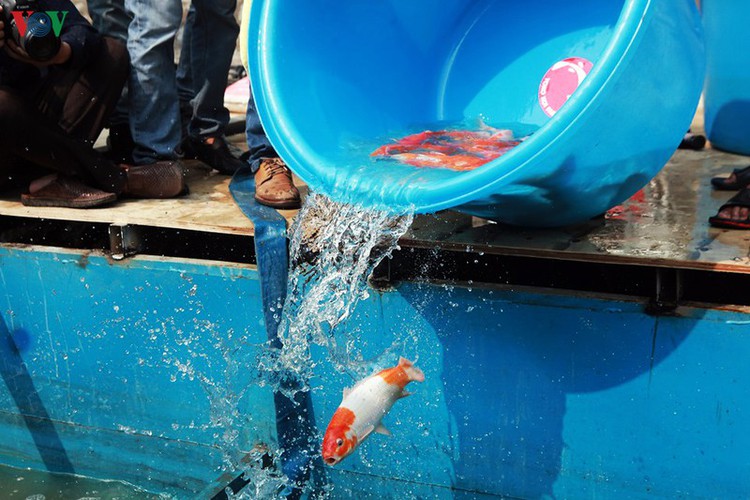 A total of 50 Koi fish and 50 carp fish are released into a tank in the To Lich river which has been treated by Japanese nano technology. In West Lake, 50 Koi fish and 100 carp fish are released.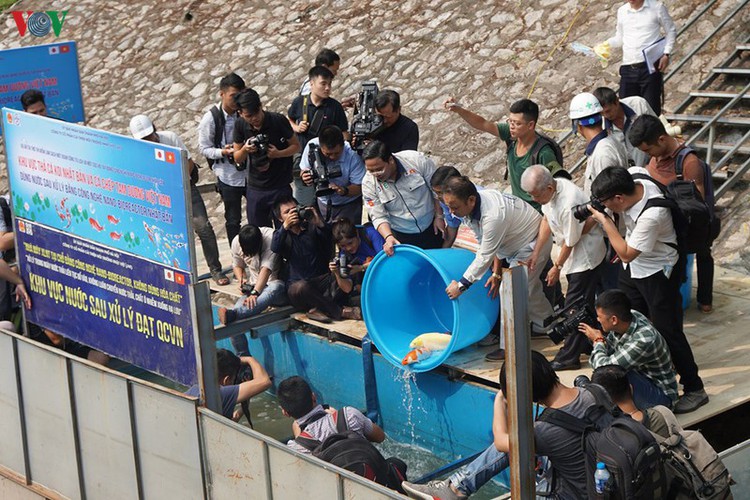 A representative from JVE states that fish will be able to enjoy a healthy life in the treated water thanks to Nano - Bioreactor technology.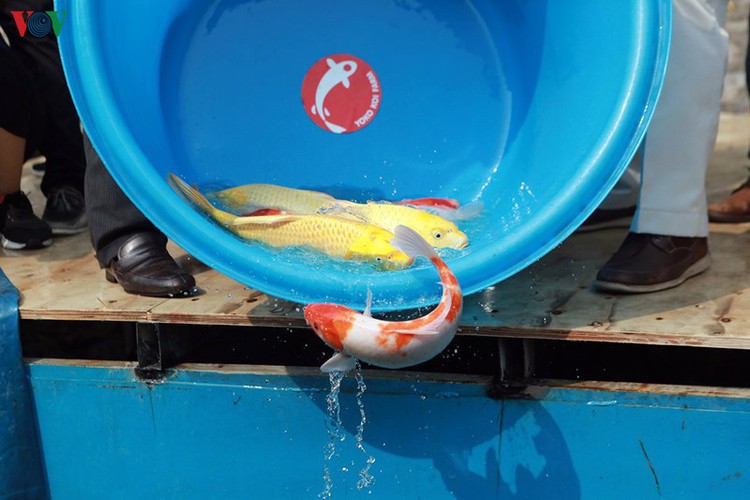 A JVE representative notes that water samples have been taken from the areas with the results being unveiled after 10 days. He adds that the company will submit a report to the Prime Minister, the Ministry of Natural Resources and Environment and the Hanoi People's Committee, and other relevant agencies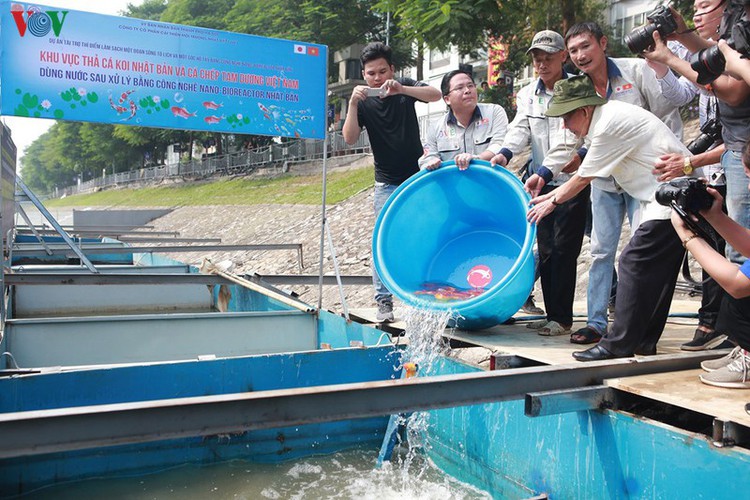 Hanoi first put into action a pilot project aimed at cleaning sections of the To Lich river and West Lake with Nano-Bioreactor technology on May 16. Following a pilot period, treated water in the To Lich river and West Lake improved to contain a less foul odor and clearer water.
VOV
Japanese Koi and Vietnamese Tam Duong carp were released into the To Lich River and West Lake in Hanoi today, September 16.