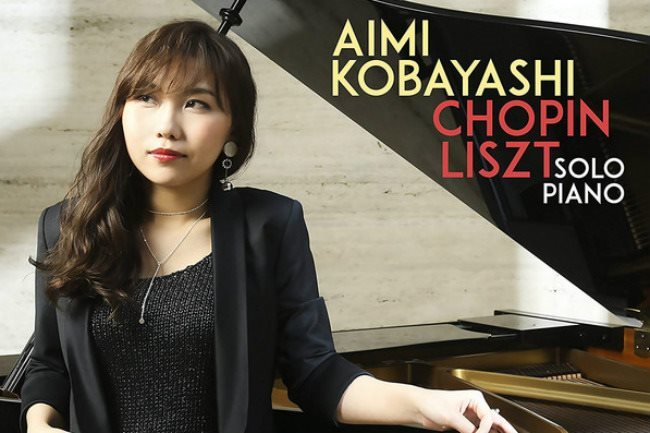 Japanese pianist Kobayashi Aimi will perform at the Hanoi Opera House on February 12 - PHOTO: COURTESY OF ORGANIZER
She will join the stage with the Vietnam National Symphony Orchestra during the 90-minute-long concert led by Japanese conductor Honna Tetsuji.
They will play Frederic Francois Chopin's "Piano Concerto No.1 E-minor, Op.11", Johann Strauss II's "An der Schoenen Blauen Donau" and Franz Liszt's "Hungarian Rhapsody No.2".
Kobayashi Aimi was born in Yamaguchi Prefecture in 1995 and is now living in Tokyo. She started learning the piano at the age of three, played with an orchestra at age 7, and has been under the tutelage of prestigious Japanese piano teacher Yuko Ninomiya since 2004.
Kobayashi has won numerous awards, including the Yamaguchi Prefecture "Glory Culture Prize", first prize at the PTNA Piano Competition, National Sonare Award (Junior Level G), first prize in the elementary school division of the Student Music concours of Japan, Aiko Iguchi Prize, Tszuki Music Prize, and the special Frederic Chopin passport from the Polish Government.
She has performed in France, Brazil, Poland, Russia, South Korea, the U.S. and Japan. The Japanese piano talent released her CD/DVD debut "Aimi Kobayashi Debut" in 2010, followed by another CD titled "Passion". In 2011, she made her acting debut in the Japanese film "Sleep" directed by Katsumi Sakaguchi.
The Season Opening Gala Concert 2020 featuring Kobayashi Aimi will begin at 8 p.m. Tickets are from VND300,000 to VND600,000. SGT