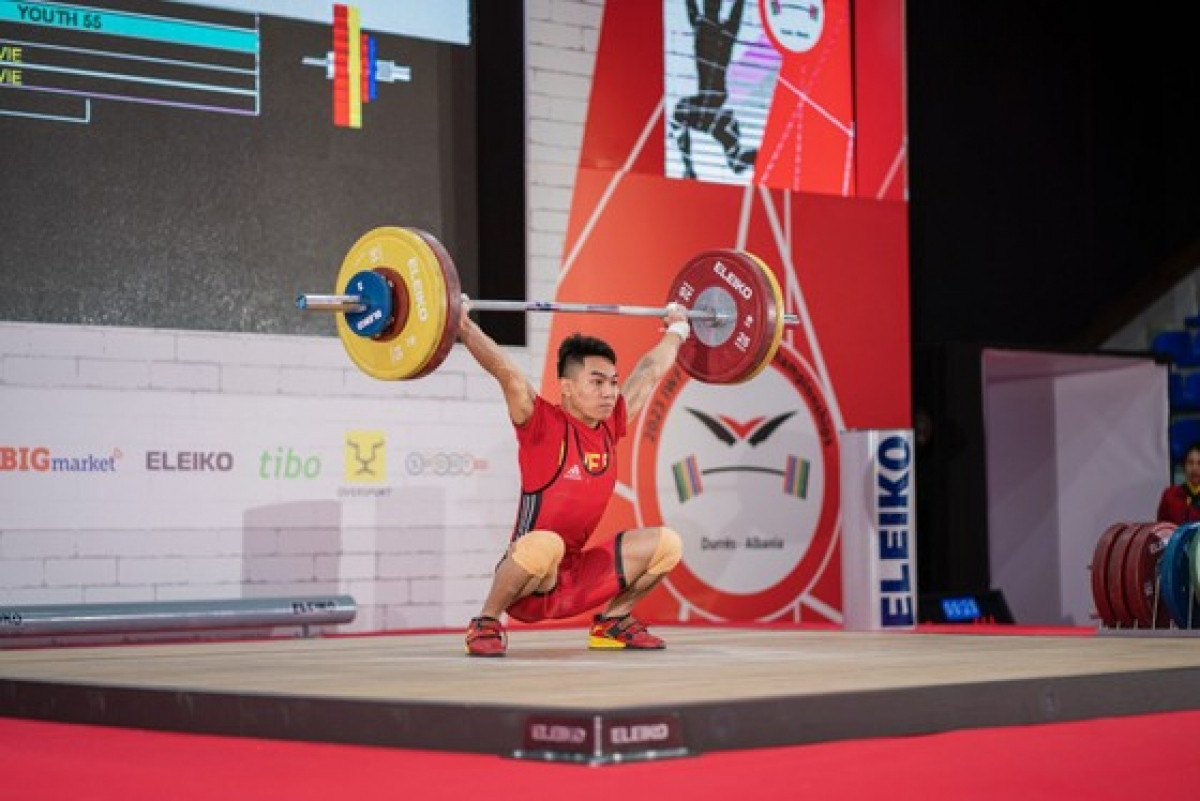 K'Duong successfully lifted all three attempts in the snatch, with the best weight of 114kg. In addition, in the clean and jerk he successfully lifted 144kg.
He thereby brought home three gold medals for lifting 258kg in total.
K'Duong broke a total of three youth records which he had previously set at the Asian Youth and Junior Weightlifting Championships in Uzbekistan last year with his results of 113kg, 143kg, and 256kg in total.
Born in 2007 in Lam Dong province, K'Duong trains at the National Athlete Training Centre in Bac Ninh province. Over the past three years, he has won many gold medals at both national and Asian youth weightlifting tournaments.
At the 2023 IWF World Youth Championships taking place in Albania, the second and third positions in the men's 55kg went to N Tomchou Meetei of India and Aykun Burak of Turkey who lifted total weights of 234kg and 227kg, respectively.
At the same time in the men's 61kg, Vietnamese weightlifter K'Brum bagged a bronze medal after lifting 113kg in the snatch, 142kg in the clean and jerk, and 255kg in total.
Elsewhere, local athlete Nguyen Thi Hoai ranked seventh in the women's 45kg division.
Around 268 participants from 57 countries and territories are currently taking part in the competition which will end on April 1.
Source: VOV