Key player on VN national football squad breaks leg
Hanoi FC's midfielder Do Hung Dung, Vietnam Golden Ball Award 2019 winner and a key member of the national football team, broke his leg and may have to stop playing football for at least one year after a kick by HCM City FC's Ngo Hoang Thinh.
The incident occurred during the match between the two FCs at HCM City's Thong Nhat Stadium on March 23 evening.
The injured football star was immediately transported to hospital while Ngo Hoang Thinh received a red card.
As a guest at the match, the Korean coach of the national team Park Hang Seo left the stands to go down to the pitch to see the situation. The Korean expert was worried because Do Hung Dung plays a very important role in the national team, which is preparing for the 2022 World Cup's second qualifiers this June. Mr. Park later visited Dung at hospital late night.
X-ray results showed that Do Hung Dung's tibia and fibula broken. A surgery was performed on March 24 morning by the best surgeons in HCM City.
According to experts, Dung will have to stop playing football for about a year. He will miss the V-League 2021 as well as the 2022 World Cup's second qualifying round and the AFF Cup. This is really a huge loss for the Hanoi FC and the Vietnamese team.
After causing serious injuries to Do Hung Dung, Ngo Hoang Thinh has been fiercely criticized by the online community. The midfielder from Nghe An province had to lock his personal facebook.
The Vietnam Football Federation's (VFF) Disciplinary Division plans to impose a heavy penalty on Ngo Hoang Thinh. The penalty will be made public on March 24 or 25, said the division head Vu Xuan Thanh. Meanwhile, football fans are calling for the VFF to punish Thinh heavily.
Ho Chi Minh City FC on March 24 voiced its opinion about the case. "The act of player Hoang Thinh is unacceptable, contrary to the club's criteria," it said. The club said an appropriate penalty on Thinh was needed in order to prevent similar cases in the future.
Ho Chi Minh City Club also apologized to player Do Hung Dung, Hanoi FC and Vietnamese football fans.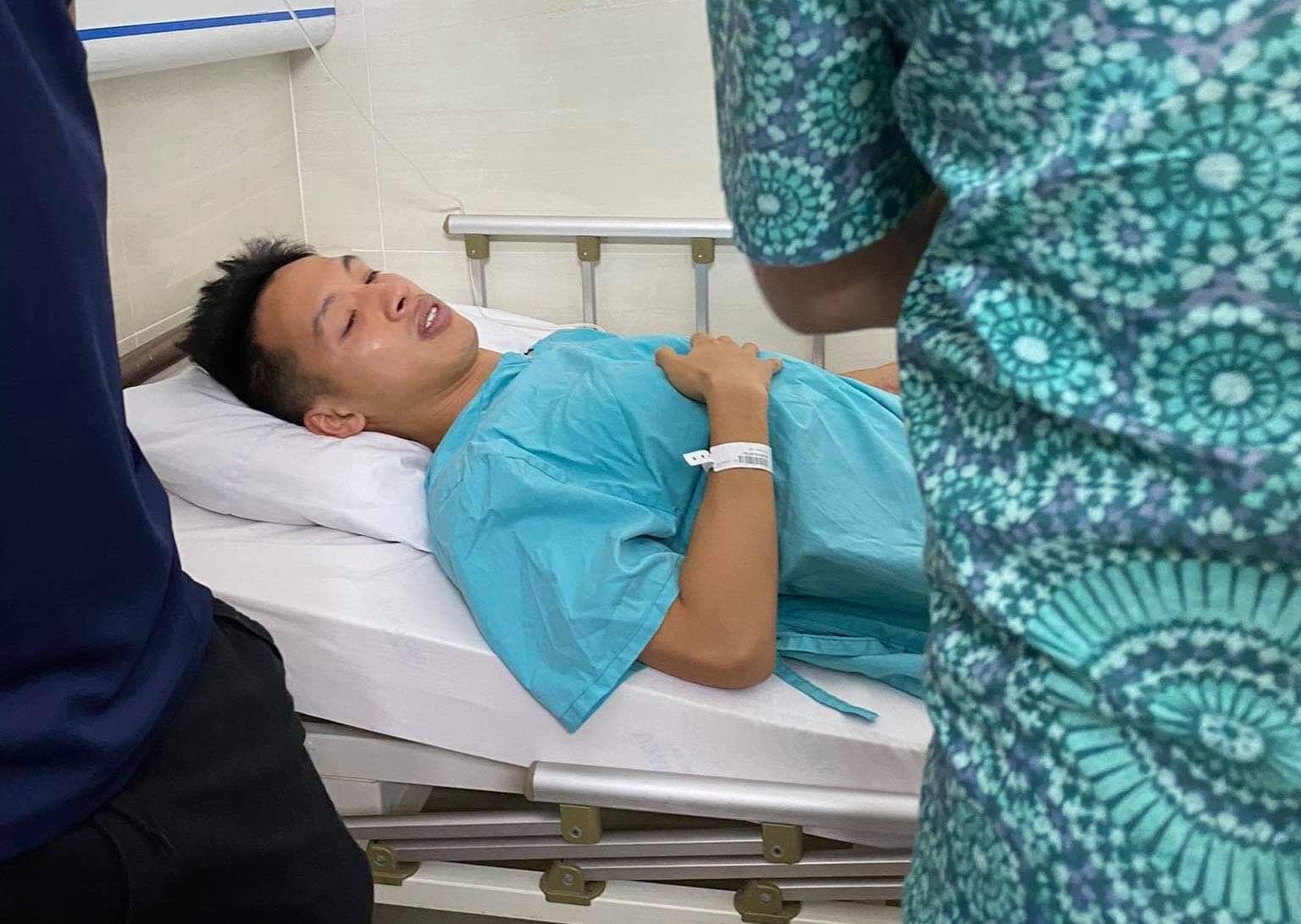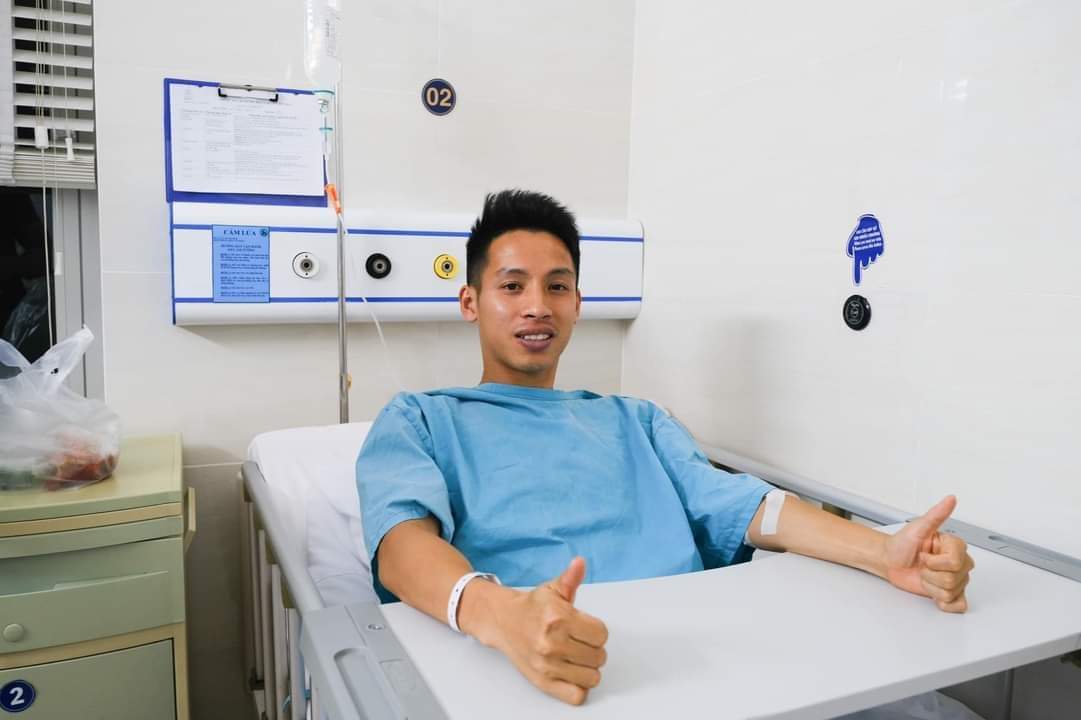 Hung Dung in hospital.

Huy Phong

The national football squad's South Korean chief coach Park Hang Seo has returned to his work after quarantine. The coach faces challenges and great expectations.