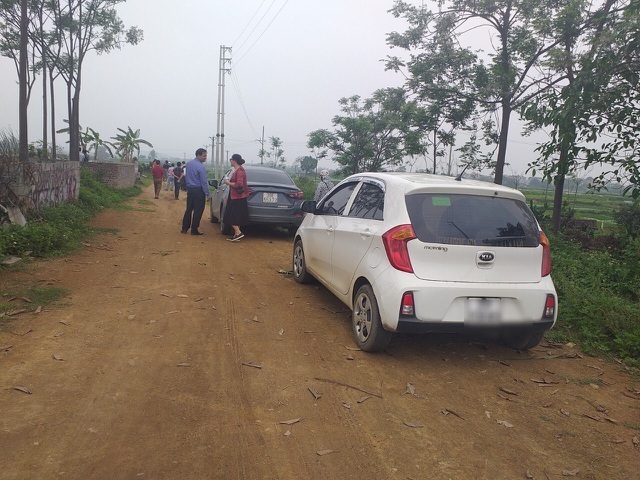 Land prices in Hanoi skyrocketed following the news that the municipal authorities are planning to release the Red River subdivision plan in June.
In Dong Anh suburban district, the land price soared from VND20 million to VND50-60 million per square meter. A real estate broker said he sold land at an additional VND5-8 million per square meter overnight.
In the areas of Hoa Lac, Ba Vi in Hanoi and Dong Chanh Lake in Hoa Binh, the prices soared by 2-3 times within one year. A land plot of 1,000 square meters or larger with views of lakes and lagoons is the most attractive to buyers.
The news about airport development has also caused land prices to increase in Dong Nai and Binh Thuan provinces.
In the fourth quarter of 2020, many agricultural land plots in the communes of Loc An and Bau Can, likely to become residential land, saw prices soar to VND5-6 billion per sao (1 sao = 1,000 square meters) from VND3-3.5 billion in 2019.
The news about the establishment of Thu Duc City has also sparked a land fever. In Thanh My Loi Ward, land plots are being offered at VND100-140 million per square meter instead of VND60-70 million as seen in the second quarter of 2020.
According to the Vietnam Real Estate Broker Association (VRA), the land price has increased by 10 percent on average and by 2-3 times in some localities.
The increase is attributed to high demand from investors. Investments in other business fields are not bringing the desired effects because of the pandemic.
Bank deposit interest rates are on the decrease, while securities and gold are considered short-term investment channels. Therefore, people with idle money would rather buy land to preserve their assets.
The high demand also comes from those who want to buy houses for living. But the supply is still low because of the tardiness is approving real estate projects. In many localities, authorities have adjusted the land price framework.
Nguyen Manh Ha, VRA's deputy chair, said real estate remains an attractive investment channel for Vietnamese, after gold and securities, and the supply in some localities, especially large cities, is limited, which has pushed land prices up.
Dang Hung Vo, former Deputy Minister of the Ministry of Natural Resources and Environment, said this is partially because of the 2013 Land Law which extended regulations on allotting land for sale. 
D. Anh

The plan to turn some suburban districts in HCM City into inner districts is only on paper but it has triggered a new land fever in localities.

The real estate market remains feverish not because of high demand and short supply, but because of speculation, experts have said.