Laos national sentenced to death for trafficking over 300kg of drugs

The People's Court of central Quang Binh province on August 28 handed a death sentence to a Laos national who stood trial for trafficking 308.6 kg of methamphetamine in Vietnam.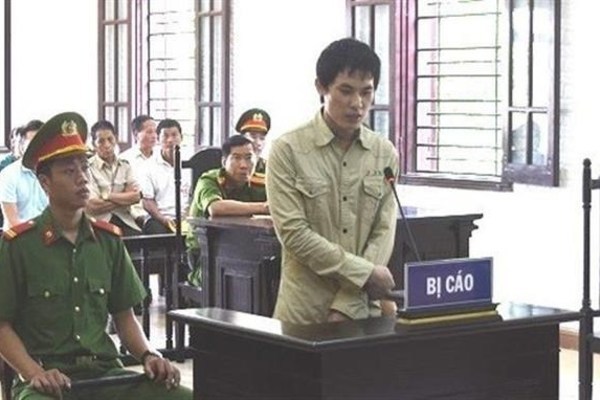 Xeng Vang at the first instance court
The defendant is Xeng Vang, born in August 6, 1995, and residing in Laos' Bolikhamsai province.
According to the indictment, three months before being arrested, he befriended Hang A Chinh, a Vietnamese man, born in 1996 and residing in the Central Highlands province of Dak Nong.
On October 9, 2018, the two arrived at Tan Son international airport from Laos.
On October 11, they went to Ha Tinh where Chinh asked his Lao friend to take drugs from there to Da Nang for 10,000 USD. The Lao man accepted the offer.
Xeng Vang admitted that apart from the money, Chinh promised to buy him a return ticket to Laos. Chinh also told him to run away from him if they were detected, and threatened to harm Xeng Vang's family if he told the police about Chinh.
On October 12, the Lao man drove a car carrying Chinh and the drugs to Da Nang on 1A National Highway. While crossing Quang Binh province, they were stopped by local police for a speeding violation. Their suspicious behaviour led police to ordering a search of their car. Suddenly, both men rushed into the forest.
On October 13, Xeng Vang was arrested, while Chinh escaped with a wanted warrant.
The search of the car found 308.6 kg of methamphetamine inside 25 yellow plastic bags. Xeng Vang said he did not know the type and amount of the drug that he was hired to transport.
At the trial, Xeng Vang admitted all his crimes.