"Why don't you follow the instructions? The way you work is unacceptable because you ignore discipline and rules. Remember that we are carrying out administrative reform and striving for a smart city," said HCMC mayor Nguyen Thanh Phong at a meeting with branch offices to discuss solutions to expand the greenery area in the city.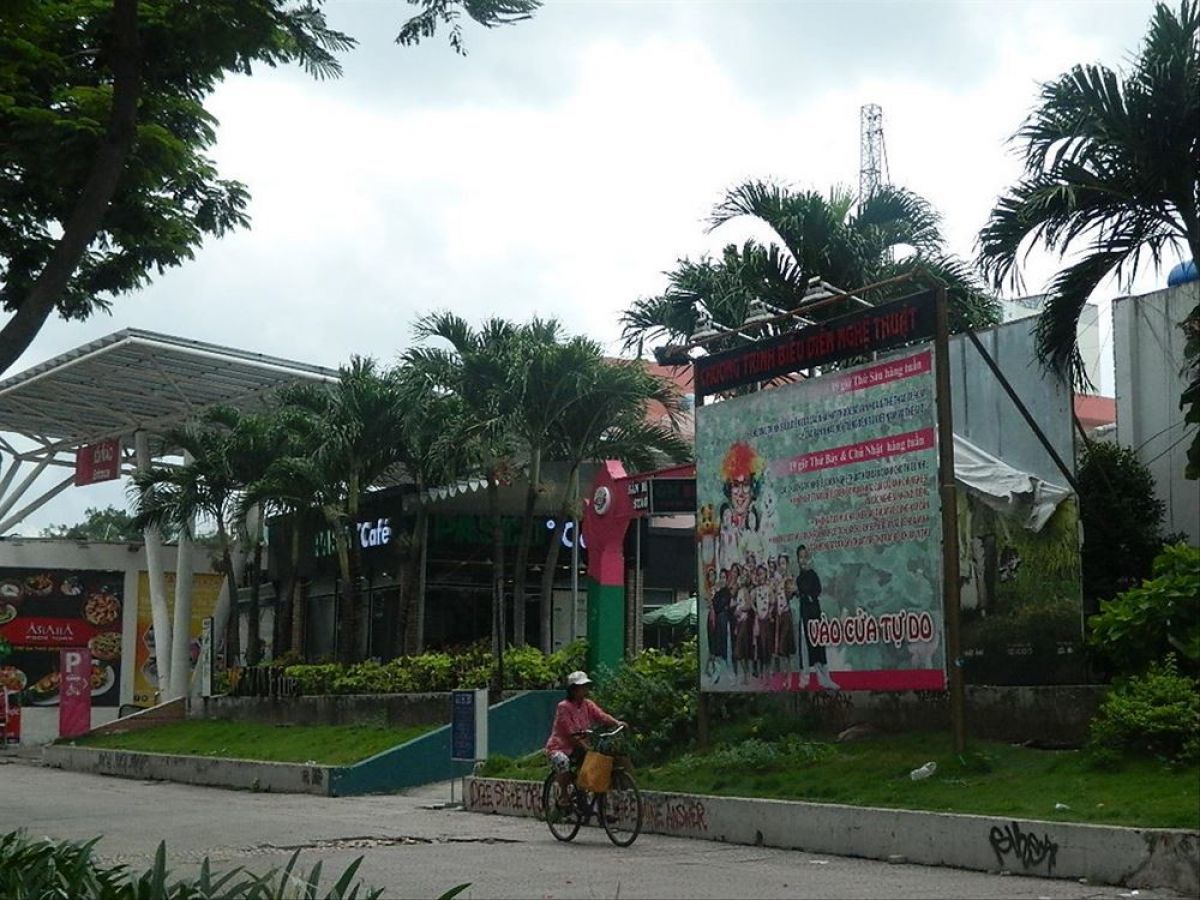 The mayor was unsatisfied about the illicit appropriation of land reserved for greenery and park development.
Phong last year visited the 23/9 Park and saw many cafes and food shops on parks' land. He later instructed relevant departments in the city to stop the appropriation. However, nothing changed and the construction department reported that it is still drawing up a plan to implement the instructions.
The lack of land fund for greenery is not only an issue for HCMC, but also for many large cities.
The lack of land fund for greenery is not only an issue for HCMC, but also for many large cities.

In Hanoi, the plan to use land of Cau Giay Park to develop shopping malls, wedding ceremony centers and underground parking areas faced strong opposition from the public.
Experts are also concerned about plans for underground parking lots in Thong Nhat and Thu Le Parks.
In Da Nang, the municipal authorities in 2003 and 2009 allocated two land plots in 29/3 Park in Thac Gian Ward of Thanh Khe District to Vietnam Airlines Corporation and Jean Desjoyaux JSC. The decision faced protest from the public.
Later, in 2015, director of the Da Nang Construction Department decided to allocate other land plots to the investors and claim the allocated land back to continue expanding the park.
Most recently, the Dak Ha district Party Committee was found leasing land in Dak Ha and 24/3 Parks to private investors for business purposes.
Artchitects all say that urbanites lack greenery. In HCMC, for example, there are 540,000 square meters of greenery. In principle, it should be 7 square meters per resident, but the real figure is far lower.
In Hanoi, the total area of flower gardens and parks just accounts for 1.92 percent of total land area, or 2.08 square meters per head.
Meanwhile, the population in the capital city increases by 200,000 a year, equal to a district. The population density is 2.1 persons per square kilometer.
In Hanoi, HCMC and other cities, restaurants, cafes and shops have encroached on the land of parks and areas for public entertainment. Under the 2013 Land Law, the land reserved for public utilities must not be used for business purposes.
Kham Pha

Many kids in big cities are opting for farms in rural areas as venue for their summer holidays. This is a chance to immerse themselves in the nature and experience environmental protection activities.

Domestic credit sources can only satisfy one-ninth of the total capital demand for renewable energy projects, which are becoming more popular in Vietnam.