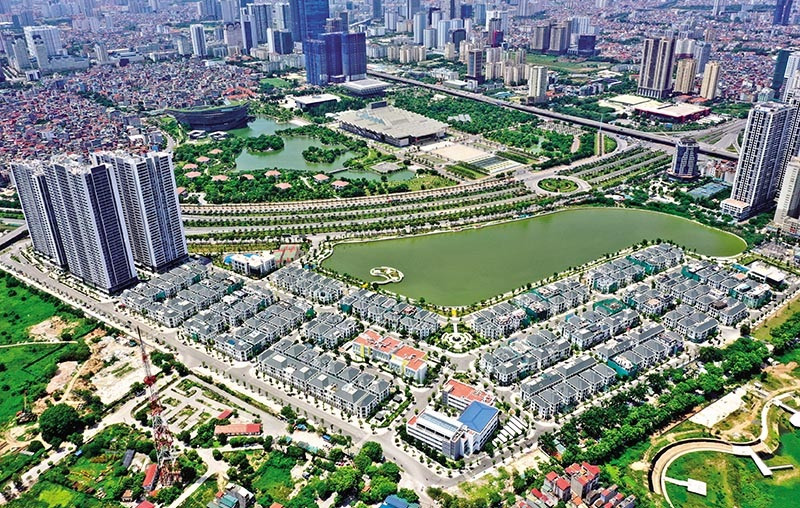 Inventory of a real estate enterprise is recorded in two categories: goods (finished products) and spending for works in progress (value of land-use rights, capitalized interest expenses, design costs, construction costs of ongoing projects).
The increase in real estate inventories in the worst cases will become a burden for businesses in particular and the economy in general. But it is wrong if one only looks at the inventory of thousands of billion VND in the financial statements to conclude that the business is in trouble.
According to experts, the increase in inventory, if included in the business plan and strategy, will be the advantage of real estate businesses, which is considered a "steel fist" for businesses to grow strongly in the long term.
However, in addition to finished goods inventory of finished products such as apartments and houses that have not yet been traded, it is also necessary to consider the risk from inventory which are unfinished products, because many projects have been implemented for many years but have not been completed for many reasons.
According to Le Hoang Chau, Chairman of Ho Chi Minh City Real Estate Association, the high number of real estate inventories is a warning because financial investors and real estate investors can't know whether that inventory is the business's strategy or plan, or actually unsold inventory?
This expert noted that for businesses with weak business results that use high financial leverage, large inventories will be a "mountain of debt" on the businesses. If the liquidity of these products is low, then businesses will face difficulties and very high economic pressure.
Dau Tu