Law to protect businesses, the public in cyberspace
Ensuring safety in cyberspace is the task of all agencies, units and people, Deputy Minister of Information and Communications Nguyen Huy Dung said.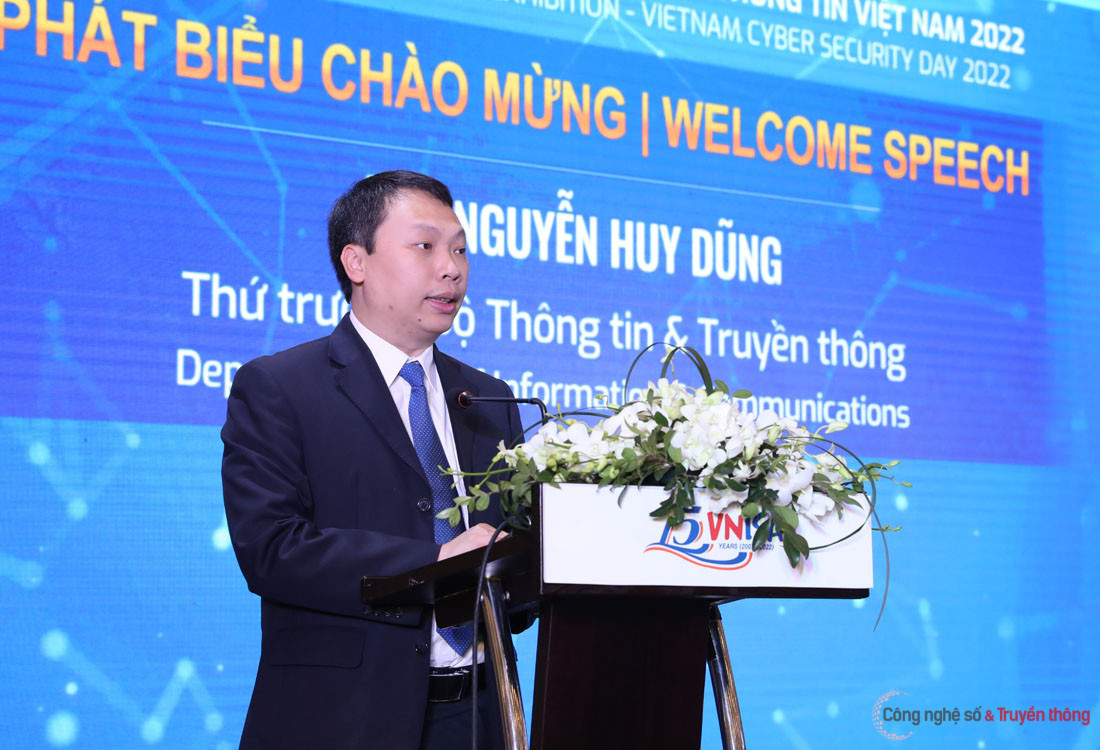 Dung, who is a member of the national committee for digital transformation, spoke at the plenary session of the international workshop on the occasion of the Vietnam 2022 Information Security Day.
The workshop, sponsored by the Ministry of Information and Communications (MIC) and organized by the Vietnam Information Security Association (VNISA) and MIC, addressed "safe" digital transformation.
Former Deputy Minister of MIC Nguyen Thanh Hung, who is chair of VNISA, said the association has conducted a survey on 135 organizations and enterprises in Vietnam on ensuring information security.
One out of every four organizations and businesses have had their systems interrupted or attacked in 2022, while 76 percent of organizations and businesses lack sufficient staff for information security.
The survey found that 87 percent of organizations and businesses have fear for personnel, 58 percent have worries about technology, and 47 percent about security holes.
Around 68 percent of organizations and businesses said they still don't have enough money to invest in information security annually.
Dung stressed that digital transformation is a national long-term program. It means bringing people's and businesses' activities into a digital environment. It is necessary to protect more than 3,000 information systems of the Party and the State's agencies, as well as activities in cyberspace of nearly 1 million businesses, 5 million business households, 26 million households and 100 million people.
Dung said ensuring safe cyberspace and safety for organizations and people in cyberspace is the responsibility of all agencies, organizations and people, with the principle 'like cyberspace, like the real world'.
The agencies in charge of certain fields in real life will also be in charge in those fields in the virtual environment.
At the workshop, Tran Dang Khoa, deputy head of the Authority of Information Security, said that in the last 11 months, the agency has recognized, warned and instructed companies on how to handle 11,212 cyberattacks. The number of information systems in accordance with the new levels accounts for 54.8 percent.
One of the key tasks of the agency in 2023 is submitting information to the Prime Minister for the issuance of a directive on legal compliance and security.

Van Anh