Vietnam's leather and footwear industry targets US$27 billion in 2023 exports
The leather and footwear industry is striving to reach US$27 billion in export turnover in 2023, an increase of about 10% compared to one year earlier amid shrinking major markets and falling demand.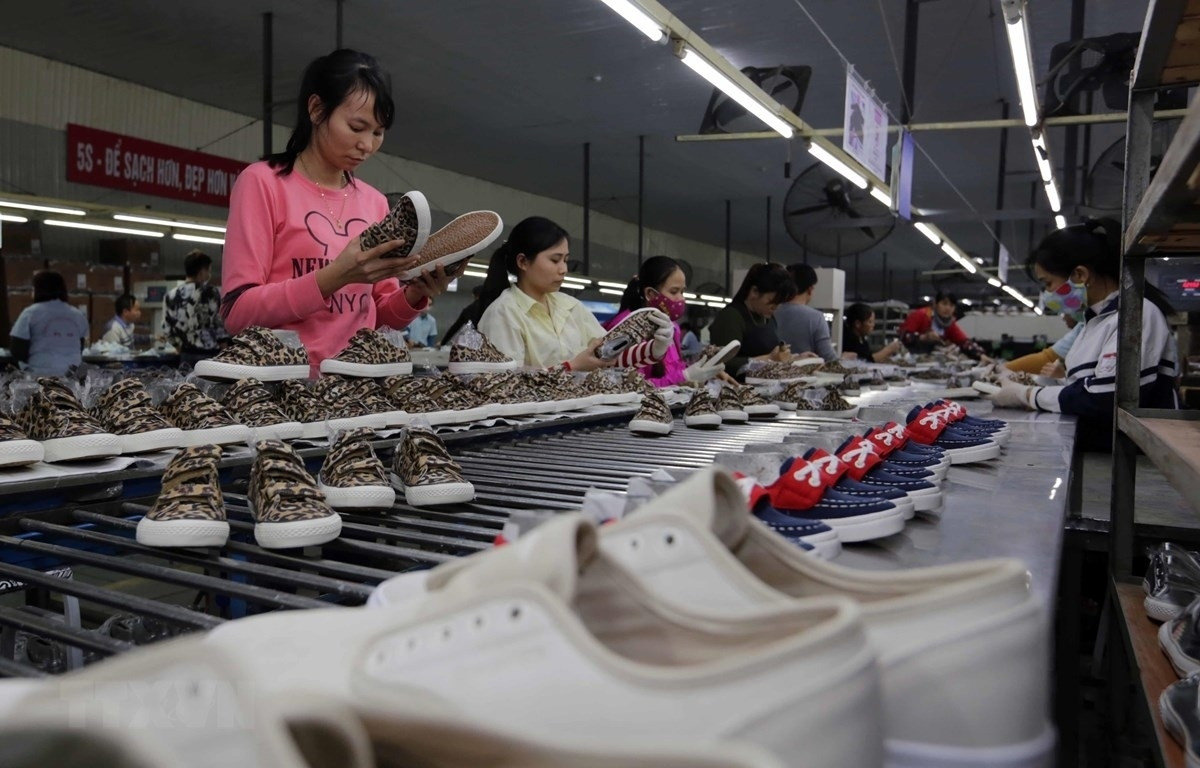 In 2022, the sector grew by more than 30%, with one of the reasons behind this high growth being the effective utilization of free trade agreements (FTAs) such as the Comprehensive and Progressive Agreement for Trans-Pacific Partnership (CPTPP), the EU-Vietnam Free Trade Agreement (EVFTA).
Furthermore, the shift of production to be able to use local sources of raw materials to increase the localization rate of raw materials in a bid to meet the requirements relating to the origin of goods under FTAs helped the leather and footwear industry meet the export target.
However, many objective factors are forecast to affect the industry's export growth in the year ahead.
According to Phan Thi Thanh Xuan, vice president and general secretary of the Vietnam Leather, Footwear and Handbag Association (LEFASO), in major export markets such as the United States, the EU, and Japan, inflation has reduced consumer purchasing power, while businesses face high inventories. It is therefore expected that by the end of the second quarter of the year, the leather and footwear industry will begin to record some positive signs.
With some major export markets in the process of shrinking, businesses need to actively improve the overall competitiveness of their products, as well as move to expand their export markets.
"Solutions that we are aiming for is to find new sources of supply, and new markets, and especially to try to make good use of markets in which Vietnam already has signed FTAs. It is worth noting that Vietnamese footwear products also have a pretty good Vietnamese brand name, and the is quite reputable for the product lines, especially sports shoes with big brands. That's why we also hope that amid declining total demand, orders to Vietnam will still be maintained," said Xuan.
Over the past years, the export of footwear and handbags to markets which have FTAs with Vietnam has recorded a growth rate of between 10% and 20%. This serves as a basis for the entire industry to set an export target of US$27 billion this year.