Little-known secret about Vietnamese banknotes
Not everyone knows all the sites that are printed on Vietnamese banknotes.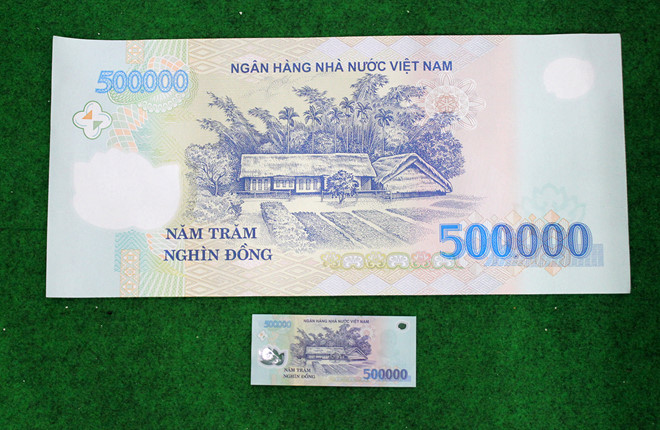 The VND500,000 banknote has the largest face value in the current Vietnamese monetary system.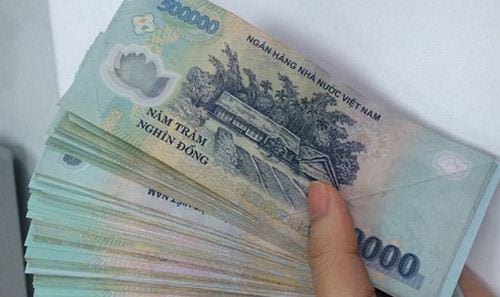 However, not everyone notices that the place printed on the VND500,000 banknote is Sen Village in Nam Dan district in the central province of Nghe An. This is the hometown of President Ho Chi Minh.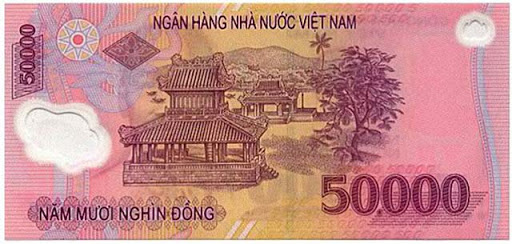 On the VND50,000 banknote, there are pictures of Nghenh Luong Dinh and Phu Van Lau in the ancient capital of Hue. These are two buildings built under the Nguyen Dynasty, used as a resting place for the kings.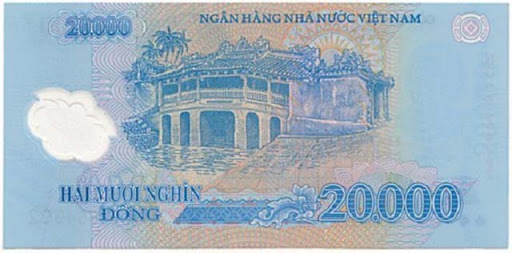 The place printed on the VND20,000 banknote is the Cau (Bridge) Pagoda in the ancient town of Hoi An.
The Bridge Pagoda was built in the 17th century. In 1990, it was recognized as a National Historical and Cultural Relic site.
The place printed on the VND100,000 banknote is the Temple of Literature in Hanoi. This banknote was officially issued on September 1, 2004.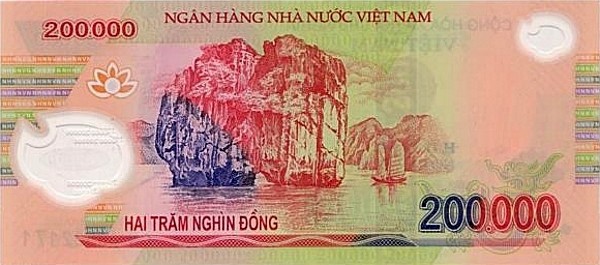 Along with the VND10,000 banknote, the VND200,000 is the polymer banknote issued most recently, on August 30, 2006.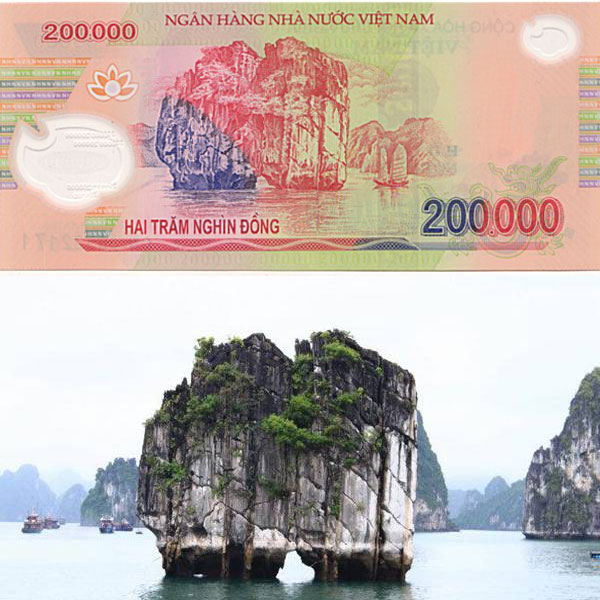 The place printed on the VND200,000 banknote is Hon Dinh Huong - a small island located in the southwest area of Ha Long Bay of Quang Ninh province - one of the seven natural wonders of the world recognized by UNESCO.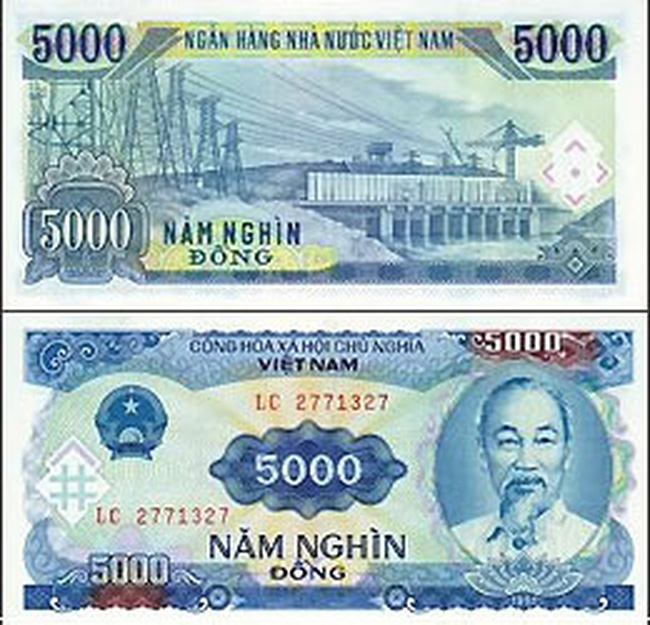 The VND5,000 banknote is one of the few Vietnamese banknotes that still uses cotton paper. The image printed on this banknote is the Tri An hydropower plant in the southern province of Dong Nai.
Le Ha

Ho Trong Minh, one of the artists who had the honor of drawing the pattern on Vietnamese banknotes, said that President Ho Chi Minh and Queen Elizabeth II are the only people who have have appeared on banknotes while they were still alive.