La Cha Village in Nam Po District, one of the few villages in the northern mountain province of Dien Bien where the ethnic Cong people live.
The living conditions of the Cong people in the village have improved in the past few years due to support from the Government and local authorities.
Investment projects on infrastructure construction, agricultural production, and cultural preservation in the district have helped change the lives of local people.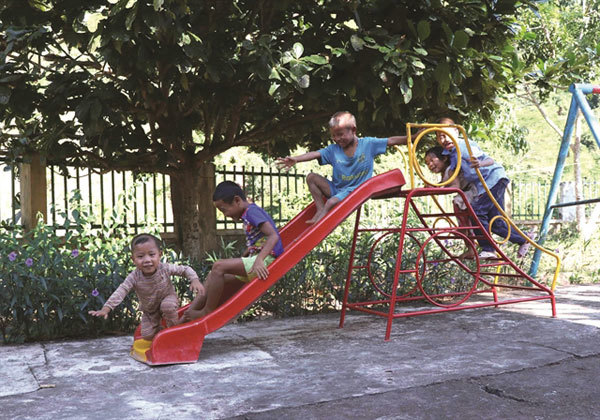 Cong children in La Cha Village have fun during their extracurricular school hours. VNA/VNS Photos Xuan Tien
The village is now connected with the electricity network, while roads, schools, and bridges have been built, creating convenient conditions for people to develop all aspects of life.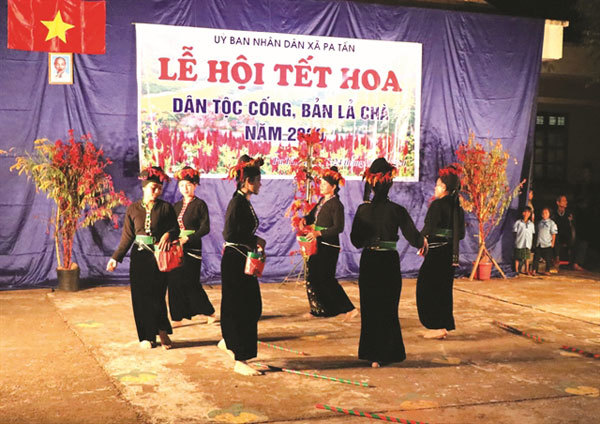 A traditional dance featuring the manual farming works of Cong ethnic people in La Cha Village, Dien Bien Province.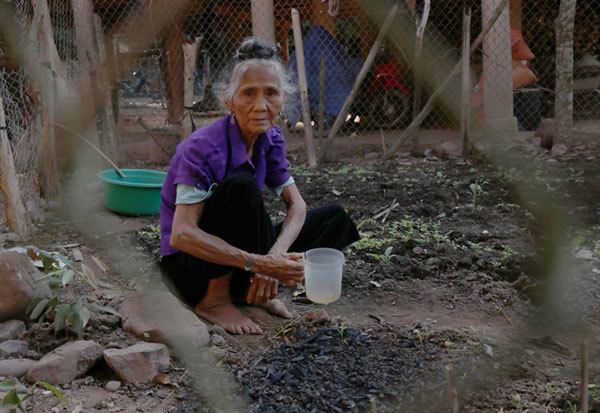 An old woman of the Cong ethnic group doing some manual cultivation work in the garden.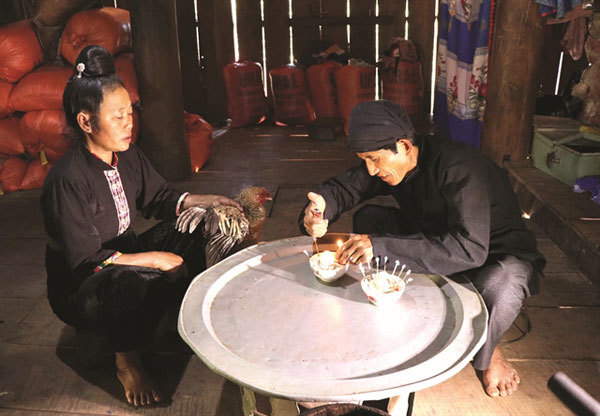 Some festivals, cultural rituals and spiritual beliefs of families and clans in the village are performed by a shaman. VNA/VNS Photos Xuan Tien
In the past, Cong people had very difficult lives as they depended a lot on self-sufficiency and migration.
They earned their living just by manual cultivation on slash-and-burn fields, so crop productivity was very low.  VNS

Tet hoa mao ga (Cockscomb flower festival) is one of the most important celebrations of the Cong ethnic group in the northern province of Dien Bien.

Every day, pre-school teacher Le Thi Loan, gets up early, cleans her classroom and arranges the tables and chairs. She then tends to the flowers in the garden and welcomes the students.