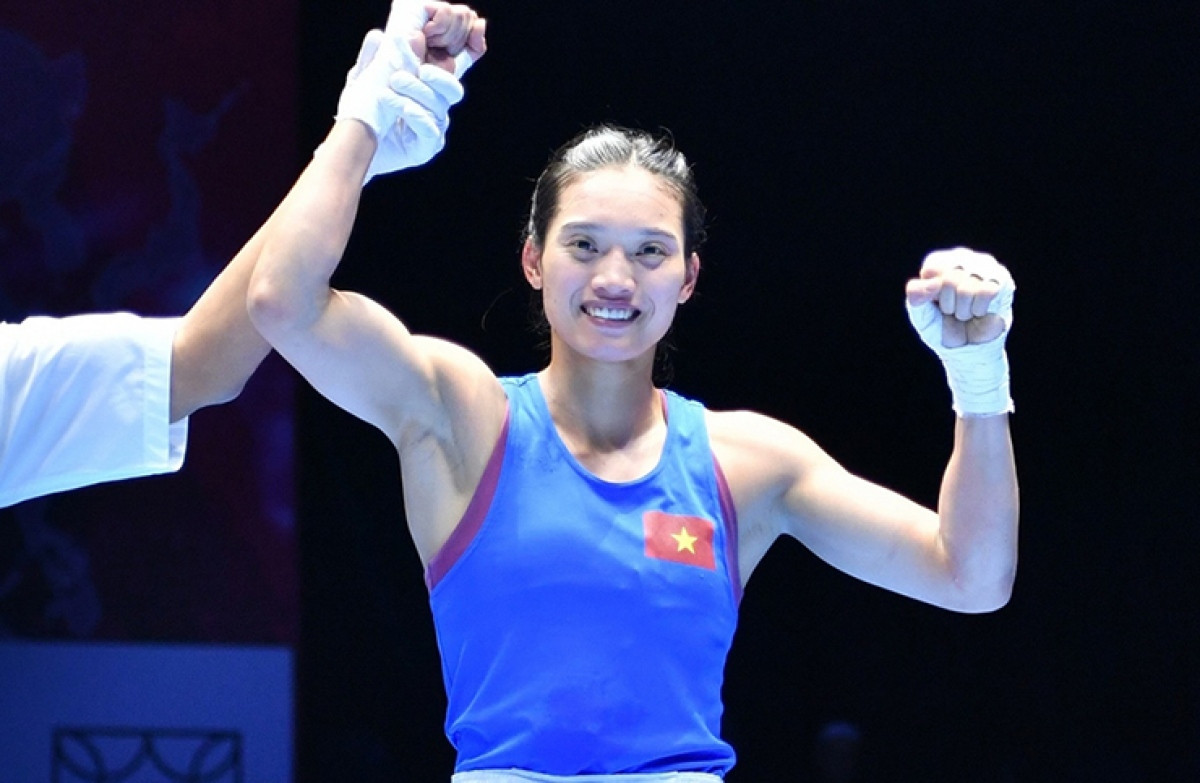 Tam on March 21 played Lethabo Bokamoso Modukanele of Botswana who previously enjoyed an impressive 5-0 win against a strong Nepalese opponent in her opening match.
Tam quickly dominated the bout, easily winning the first round. Modukanele then produced kicks in the second round, trying to get back into the fight. Showing her experience, Tam moved flexibly to avoid the flurry of punches, as well as counterattacking strongly.
The Vietnamese fighter easily gained a win and earned a total of 30 points.
In the quarter-finals, Tam is set to face Spanish rival Fuertes Fernandez Laura who was seeded No. 3 going into the tournament.
The IBA Women's World Boxing Championships is taking place in India from March 15 to 31, gathering together a total of 380 boxers from 77 countries and territories worldwide.
Nine Vietnamese boxers are competing in different weight categories ranging from 48kg to over-81kg at the event.
The winners will walk away with US$100,000 each in prize money and will qualify for the 2024 Paris Olympics in France next year.
Source: VOV