Local firms do business in P2P lending market
P2P Lending has become a hot issue in Vietnam, especially with the participation of Chinese businesses.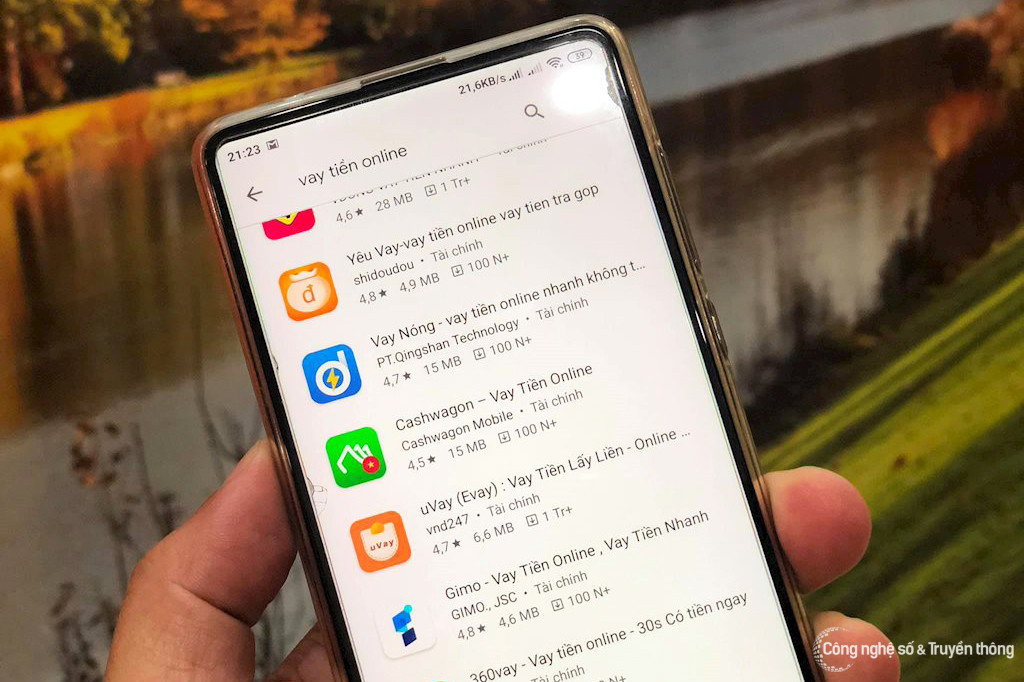 No official statistics exist about the number of Chinese businesses providing online loans under the names of Vietnamese lenders at exorbitant interest rates. Nguyen Hoa Binh, president of Nexttech, said there were 60-70 Chinese firms of this kind, while another fintech company said that there are 100 lending apps.
Most recently, the P2P market saw a crisis which occurred with VO247, an app connecting borrowers and lenders established in 2019.
VO247 is facing a cash flow crisis and default. In its latest report, VO247 said it has temporarily stopped allowing investors to withdraw money. The case has caused an 'earthquake' that affects P2P lending in general and the psychology of financial investors.
Amid VO247's crisis, Fiin Credit has stated that it would find a solution to the problem in the case. Tran Viet Vinh, CEO of Fiin Credit, said Fiin wants to help an enterprise in the same business field and help protect the market as the legal framework in the field is still not clear enough.
"In case VO247 goes bankrupt, this may impact the whole market and lead to the collapse of the entire market, and affect the psychology of all investors. That is the reason Fiin wants to help," Vinh said.
The mortgaged assets on VO247's system is estimated at VND120 billion, and the amount of money VO247 still needs to pay to investors in the system is VND150 billion.
Fiin will help maintain the operation of VO247 to collect debts, liquidate assets and pay debts. If VO247 cannot pay the money, VInh and Fiin will come forward and pay the money during a roadmap that lasts 12 months.
Commenting about the proposal, Ta Thanh Long, CEO of VO247, said before he got Fiin's support, he intended to let VO247 go bankrupt because of the loss of liquidity.
Although booming for many years, the Vietnamese P2P market has many vulnerabilities because of the lack of a legal framework, which means that investors face high risks if the units which borrow and lend money have accidents and lose liquidity.
In theory, P2P lending can create more channels for businesses to access financial resources, especially for groups of disadvantaged people in society. However, in fact, the P2P in Vietnam has risks, which could cause uncertainty to social security.
Trong Dat