Local movie to be screened at Australian Vietnamese Film Festival
Vietnamese film "Cô gái từ quá khứ" (Girl from the past) will be introduced at the Australian Vietnamese Film Festival (AVFF) 2022 which is getting underway in Melbourne, Australia.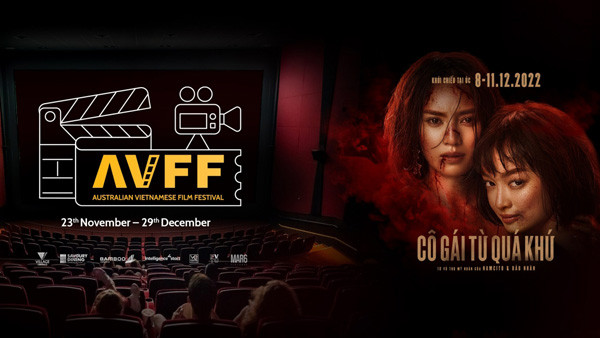 The film that tells the story of a murder in a mansion will premiere from December 8 to 11. It has generated revenue of VND53 billion after recently debuting in Vietnamese cinemas. It sees the appearance of many famous actors such as Ninh Duong Lan Ngoc, Kaity Nguyen, Le Khanh, and Le Xuan Tien.
The movie's directors Namcito and Bao Nhan will both attend a premiere event on December 8 at Crown Village Cinemas in Melbourne.
The AVFF 2022, the third of its kind, is taking place between November 23 and December 29. This year marks the first time that films screened at the festival have been selected by overseas Vietnamese residing in Australia.
The festival was first held in 2017 to honour the Vietnamese cinema industry abroad.
Over the past few years the AVFF has successfully introduced more than 30 Vietnamese films in Australia, with around 10,000 tickets sold.
The festival was initially organised in only Melbourne and Sydney, and it then expanded to Brisbane, Perth, Adelaide, and Tasmania. Its Facebook page has received 14,000 followers and has got up to 100,000 viewers.
Source: VOV