Local retail property market over saturation point

The local retail property market has reached the saturation point years ago and now empty storefronts and shopping centres are putting a dent in forecasts.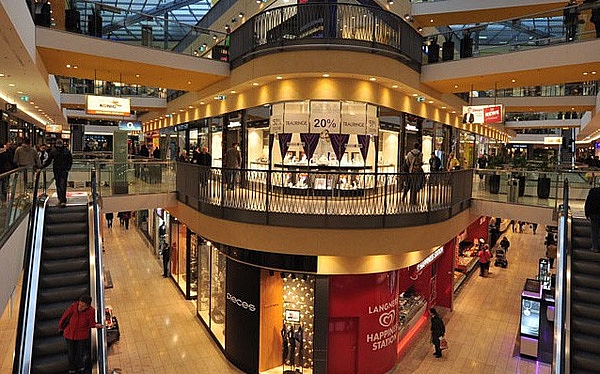 The supply of retail property has outstripped leasing demand
Vietnam is facing the same risk as Dubai – a desert city famous for a rush of booming retail constructions which then ended up gap-toothed with empty storefronts. As more and more buildings are reaching towards the sky, land lease costs are spiralling – and curtailing demand by tenants.
Similarly, in Vietnam, construction sites and cranes dot the city vistas, toiling away to satisfy the tremendous demand for living and shopping. However, as the supply of retail properties has outstripped leasing demand, the market has reached saturation.
Le Van Luong street in Hanoi's Thanh Xuan district, a major residential hub, has been submerged in silence because empty spaces occupy most of the dwellings.
The 16-storey Sao Mai building offers the most empty space, with three whole commercial floors. Only a corner on the first floor has been rented out to a fashion brand, while others are desperate for tenants. The other commercial floors have been abandoned.
One resident living in the area said that the building has been operating for nearly a year, but is drawing in tenants at a snail's pace. Discussing with VIR, a representative of the building said that lease is $44 per square metre on average, while Colliers International Vietnam reported leasing costs at Lotte Mall in Ba Dinh district at $50 per sq.m a month, while Vincom Center Nguyen Chi Thanh (in the same district) charges about $60. Investors opt for famous buildings because a good location is worth the little extra for their business.
Another reason behind the silence is the continuing coronavirus epidemic. The outbreak has made people more reluctant to leave their homes, leading to food and beverage chains losing business. Therefore, buildings that have been completed since late last year are giving priority for office leasing instead of retail leasing like before.
"Our performance in January was quite gloomy because people prefer going to shopping malls or markets in the city centre. With the health crisis still at large, we do not expect matters to improve any time soon," a property broker operating on Le Van Luong street told VIR.
High-performing shopping malls like Vincom Center Nguyen Chi Thanh, Vincom Center Ba Trieu, and Lotte Mall share the same boat with residential projects on the outskirts. A large leasing slot at the centre of Vincom Center Nguyen Chi Thanh has been abandoned for nearly a year now, while at Vincom Center Ba Trieu and Lotte Mall, a few slots had been vacant for several months even before the health crisis.
The Colliers report also pointed out the continued low filling rate of buildings in Hanoi such as Trang Tien Plaza in Hoan Kiem district (70 per cent), Vincom Mega Mall in Royal City in Thanh Xuan district (70 per cent), Indochina Plaza in Cau Giay district (71 per cent), Vincom Center Long Bien in Long Bien district (83 per cent), and Artemis in Thanh Xuan district (83 per cent).
In Ho Chi Minh City, shopping malls like Menas Plaza in Tan Binh district and Pearl Centre in District 2 have been experiencing low filling rates at 65 and 81 per cent, respectively. More telling is that the dwellings are located at spots with high population densities and a huge demand for shopping and entertainment. However, not even these factors can attract tenants to set up business.
According to Savills Vietnam, the retail property market is forecast to be stable with an annual growth rate of 12 per cent. In addition, the average leasing price on the first floor has dropped by a slight 2 per cent on-quarter and by 1 per cent on-year. By 2021, the centre of the capital will not welcome any new projects, meaning supply will be scattered.
Regarding the saturation in property, Matthew Powell, director of Savills Hanoi said that real estate developers should carefully review the market and tenants' needs and tastes, because "this is not a good time to easily lure tenants to fill the space."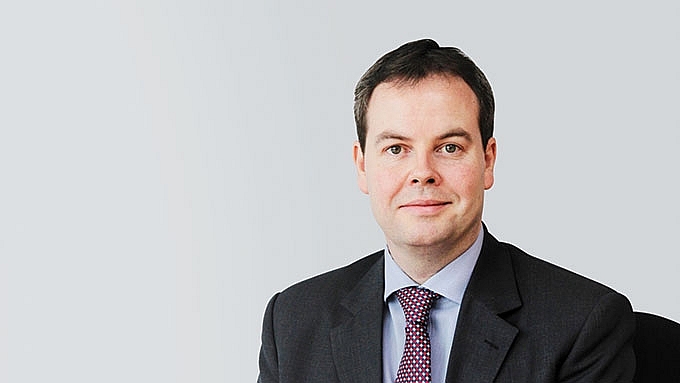 Stephen Wyatt, country head, JLL Vietnam
The coronavirus situation is evolving, so it's premature to speculate on the short-to-medium term impacts on the Vietnamese real estate market. Some local governments in China are introducing some supportive measures to help small- and medium-sized enterprises in the country cope with the impact of the novel coronavirus outbreak. Regarding Vietnam, in the short term, we can expect to see more businesses prioritising short-term cost reductions. In the long run, the uncertainty may cause occupiers to be more cautious and adopt more conservative leasing strategies. From a JLL Vietnam perspective, on a market-wide level, the effect of this outbreak is still limited. We expect the impacts to be short-term, and most investors and operators are adopting a wait-to-see attitude and delaying making major decisions. However, what we can tell you is e-commerce will likely benefit as shoppers gravitate towards buying from the safety of their homes. Retailers who have augmented their offline operations with online platforms will weather this turbulence better than those who have not. In the short-term, we expect businesses will delay real estate decisions until the impact of the coronavirus becomes clearer. More immediately, we anticipate a period of moderating demand with short-term cost reduction overtaking long-term planning. VIR
Hara Ngoc Anh

Vietnam is expected to be one of the most favorite destinations for property investors thanks to its export-driven economy and stronger journey of international integration, professional services firm JLL has said in a recent report.

Many new policies will take effect in 2020 which aim to warm up the housing market segment for those with real accommodation demand.