Lotus scented tea has been a popular drink and gift, not only because of its special flavour but also both the brewing process and way to enjoy the tea bear a profound cultural and artful philosophy.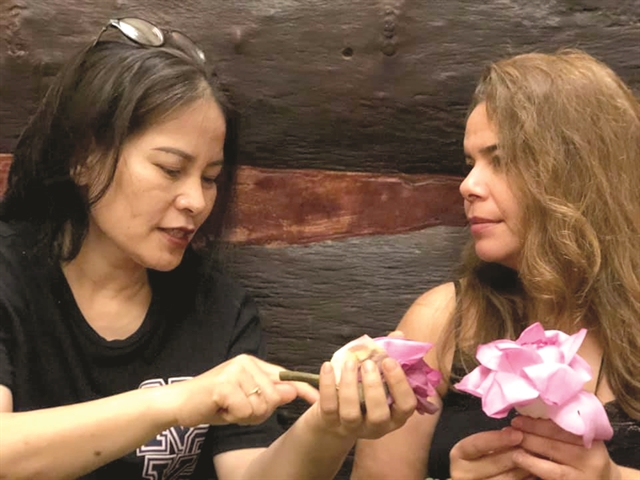 Foreigners learn bout thetea. 
Remove the pistil, scent the tea with the lotus and sit back and let your stress melt away.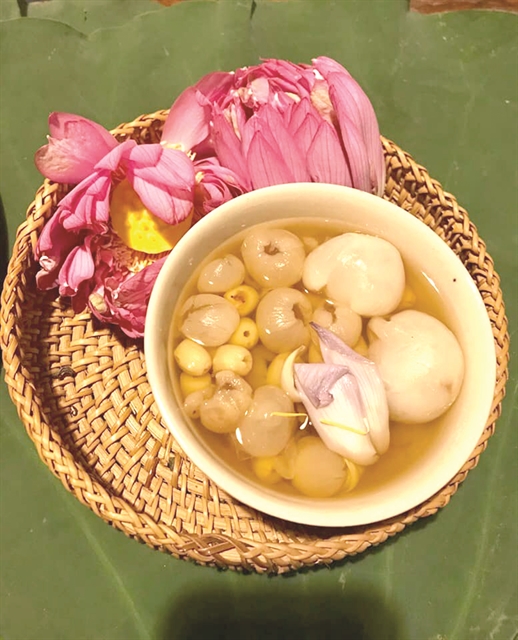 Sweetened porridge with longan and lotus seeds tastes and smells good.
A few decades ago, Hanoian families used to gather to make traditional food at the weekend.
In the past, lotus tea was a noble drink popular only among scholars.
Looking at lotus flowers rising from mud, it's easy to see how beautiful they are, but not immediately obvious they can be used to make delicious food like lotus scented tea, sweetened lotus seed porridge, lotus leaves steamed with chicken and sour root salad.
Đào Nguyên Các Tea Shop on Điện Biên Phủ Street still gathers lotus flowers from West Lake and shows people how to scent the tea.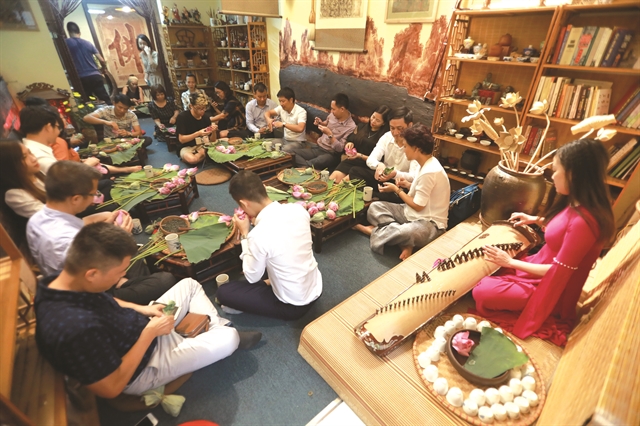 Many people come to learn about lotus teaand enjoy dishes made from the flower.
Visitors can enjoy various traditional dishes made from lotus and learn how to scent tea while listening to folk music.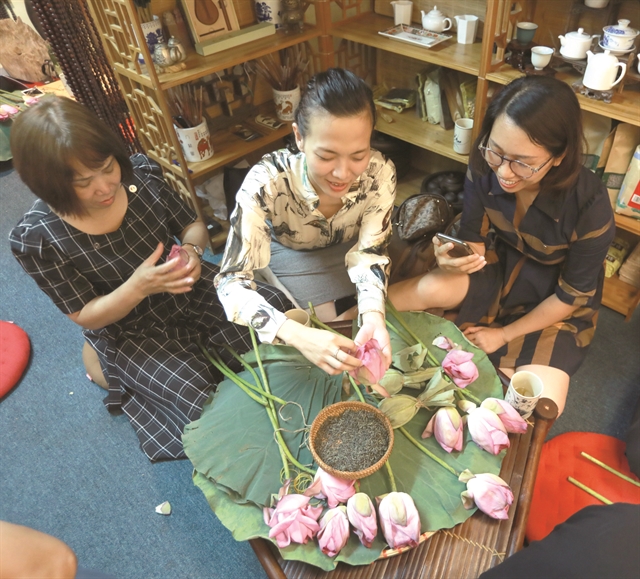 It's an unforgettable experience formany people.
"Though I was born and grew up in Hà Nôi, it's the first time I have learnt to scent tea with lotus flowers and enjoyed so many dishes made from lotus," Trần Khánh Ngọc, 38, told Việt Nam News.
Phan Thị Hồng, 76, admitted that although she had drank lotus tea many times, it was the first time she had made it by herself.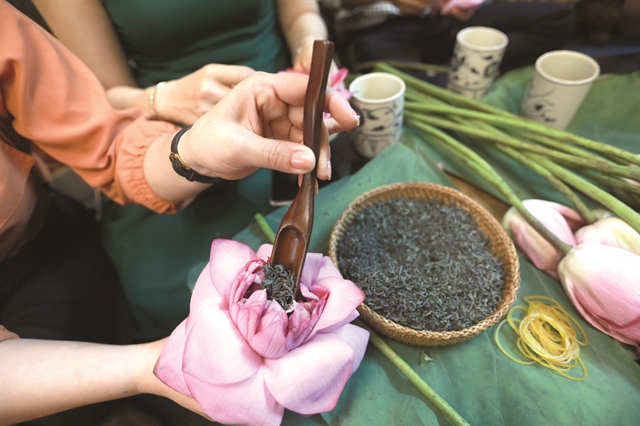 Puttea in thelotus flower, tie it up and place in the fridge. The tea can maintain its scent forten years.
"I know that lotus flowers from West Lake have a special fragrance," she said. "Today has been an unforgettable experience for me." — VNS
Truong Vi