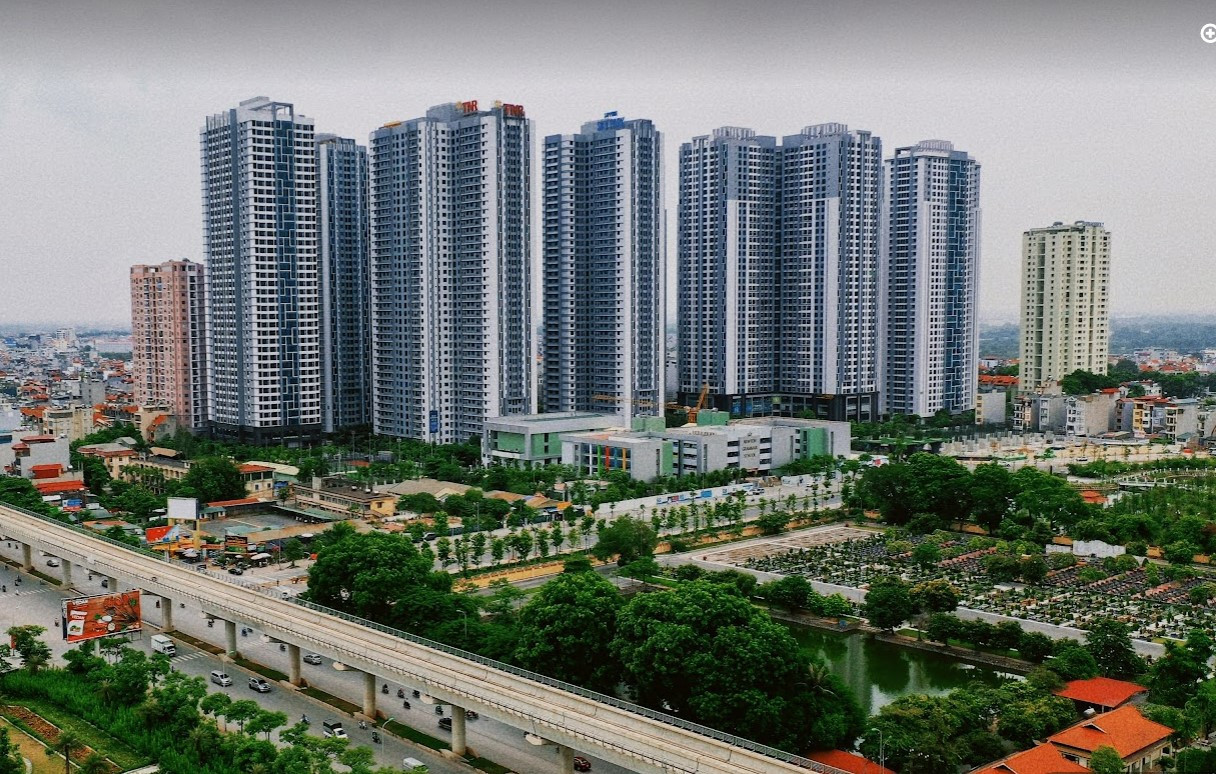 At a meeting between the State Bank of Vietnam (SBV) and real estate firms on February 8, SBV Governor Nguyen Thi Hong expressed concern about administration capability, especially after hearing that one enterprise was developing more than 50 projects at this time.
Many real estate firms have reported unsatisfactory business results for 2022 with the inventory level increasing sharply, mostly from unfinished projects.
The real estate market was in difficulty most of the time in 2022, which caused Vinhomes' unfinished construction costs to reach VND62 trillion by the end of the year, an increase of 37.8 percent over the same period in 2021.
The VND62 trillion included land use fees, site clearance expenses, and construction and development costs, especially for Vinhomes Long Beach Can Gio, Urban Area No 1 in HCM City, and in Long An.
The projects owned by Vinhomes now heavily depend on capital. Vinhomes Long Beach Can Gio, covering a total area of 2,870 hectares is huge project with four major areas, including HeartBay, LifeBay, EcoBay and BlueBay, with resort villas, luxury hotels and condotels. The project alone needs $10 billion.
The capital will be divided equally for different stages of the projects which could last eight more years. The first stage of the projects, starting in 2021, is scheduled to get completed and handed over to clients in 2022-2024.
The second will start in 2023 and products are expected to be delivered in 2024-2027. The third stage still start in 2027 and products in 2028-2031.
Vinhomes is running a series of other projects, namely Vinhomes West Point, Vinhomes New Center, Vinhomes Smart City, Vinhomes Grand Park, Vinhomes Marina, Vinhomes Green Villas, Vinhomes Ocean Park Hung Yen.
Novaland (NVL) has reported high inventory value of VND134 trillion, or VND24 trillion higher than last year, mostly in unfinished projects.
A number of projects capitalized at billions of dollars are under execution. Aqua City Novaland Dong Nai is one of its key projects, covering an area of 1,000 hectares, comprising townhouses, castles, villas, shophouses, marina, swimming pool, a riverside park and sports complex.
It was initially expected that some items would be completed and handed over by Q3 2023, but the execution is expected to last until 2030. Novaland has to pour trillions of dong into the project.
Another huge project, NovaWorld Mui Ne – Marina City, covering an area of 670 hectares, which is expected to become completed by 2027, also needs trillions of dong
The 600 hectare Novaworld Nha Trang – Diamond Bay City, is smaller than these two projects. Starting in Q3 2022, it is expected to be completed by 2025.
Novaland is developing more than 20 tourism real estate projects, including NovaWorld Phan Thiet - The Florida, NovaWorld Phan Thiet - Festival Town, NovaWorld Phan Thiet - PGA Golf Villas, and five urban real estate projects, including The Grand Manhattan and Victoria Village.
DIC Group (DIG) now has 20 unfinished projects with the inventory level of VND6 trillion. Of this, total cost for 12 unfinished projects amounted to VND5.772 trillion by the end of 2022.
Nam Vinh Yen new urban area costs VND2 trillion, while Dai Phuoc ecological urban area VND1.3 trillion and P4 Hau Giang residential quarter VND800 billion.
Worries
The huge figures of unfinished projects and inventory level show a worrying situation. The HCM City Real Estate Association (HOREA) has recently warned about the risk of businesses "dying from possessions".
A real estate expert told VietNamNet that enterprises running 30-40 projects at the same time are not rare. They can flexibly use the capital of these projects for other projects.
He said some large corporations have had to sell some subsidiaries recently. Enterprises should not 'take on' too many projects if their resources are limited.
Some small enterprises implement projects in another way: they develop one project at one moment and only begin another project when the other project is completed.
"The current situation offers opportunity to enterprises to buy projects from realtors in difficulties at reasonable prices," he said.
Deputy Minister of Construction Nguyen Van Sinh also thinks that it would be better for real estate firms to sell some projects.
Ngoc Cuong - Hong Khanh