Man builds cemetery for stillborn babies
A man in Thua Thien-Hue province and benefactors not only buy coffins for the poor but has also built a ceremony for stillborn babies.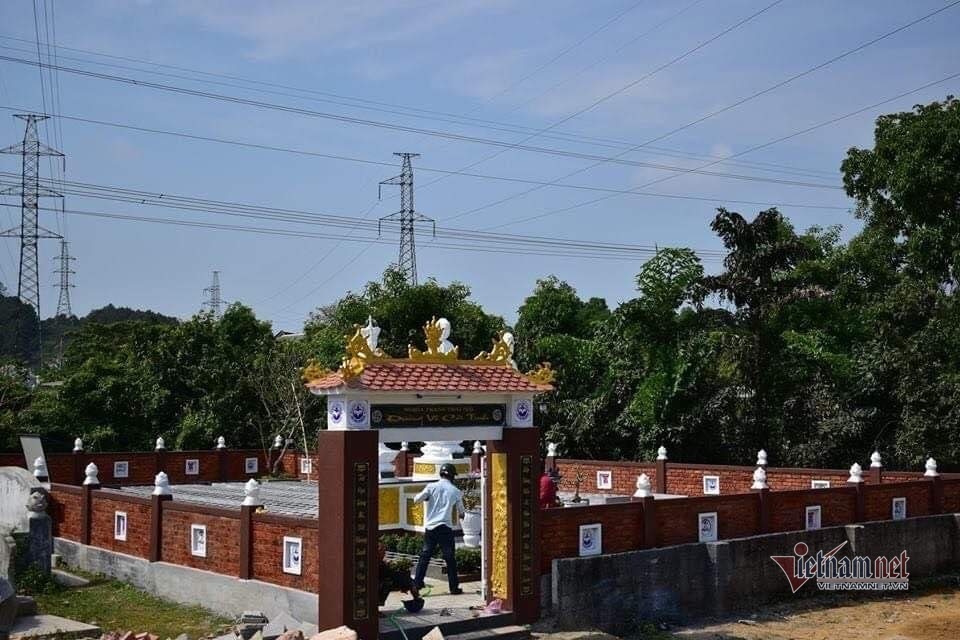 As director of a petroleum company with many business points of sale across the province, Nguyen Xuan Hiep, 42, in An Dong ward of Hue City, says his life "has never been enough".
Nguyen Xuan Hiep is a well-known name to Hue's people. 'Hiep Bo Tat' (Hiep Bodhisattva) is how they call him with respect. He uses social media to call for donations worth billions of dong a year to help poor people buy coffins and pay for burial expenses.
"Doing charity means helping people in difficult situations. This could be actions to support living people or to commemorate the deceased," he said.
Only when he does both things well is this "enough" for Hiep. If he cannot do one of the two things, he feels "deprived".
Three years ago, Hiep and his group of benefactors called Nhung tam long hao tam Facebook (Facebook Kind Hearts) heard that many stillborns, for various reasons, were not properly buried. He felt compassion for them and decided to build a home for them.
He spent over VND100 million and together with the benefactors in his group bought a 300 square meter land plot on Vo Van Kiet Road in An Tay Ward.
In mid-2018, the construction of Cemetery 'Duong ve coi tinh' (Road to eternity) on the land plot was completed and put into use at a total cost of VND700 million.
In use for the last three years, the cemetery has more than 500 graves, more than half of which were buried by Hiep and his friends themselves.
Hiep said he was relieved when he could fulfill his wish of building a cemetery and give them a 'home'. However, he sometimes feels grief.
"I witnessed tens of stillborn babies being taken to the cemetery for burial. Most of them were carried by their relatives. But in many cases, adults left them in front of the cemetery and then left," he said.
According to Hiep, of the 500 graves at the cemetery, about 200 are relatives of people in poor circumstances, or young, unmarried women experiencing misfortune.
Every time he receives them, Hiep and benefactors spend their own money on offerings and carefully bury them. They also clean the graves and organize worship according to local customs at the beginning and middle of every lunar month. 
Quang Thanh

For the last 40 years, she comes to clear grass, burn incense, and sit and talk at the martyrs' graves at the cemetery every day.