The HCM City Taxation Agency has named 586 businesses that owe taxes and fines, and have made late payments for the second tax payment period of the year, ending on September 30, 2020. The amount of tax totals VND4.656 trillion.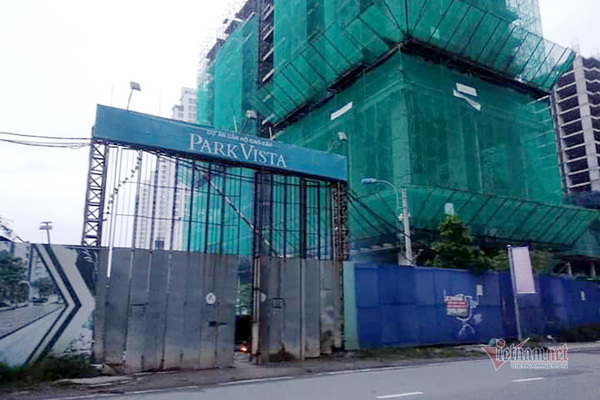 If compared with January 2020, the number of businesses owing tax has increased by 51 times, while the total amount of unpaid tax has increased by VND1.47 trillion.
The newly released list of businesses owing tax includes many real estate firms, of which many are the owners of problematic projects.
The amount of tax owed by Tan An Huy Real Estate and Construction Corporation has risen by VND7 billion if compared with the previous tax period, from VND173 billion to VND180 billion.
The firm is the developer of the 20.8 hectare Tan An Huy residential quarter project in Phuoc Kien commune in Nha Be district.
It was designed to be a riverside new urban area comprising townhouses and luxury apartments, located in front of Phu My Hung Urban Area.
Allocated land in 2004, Tan An Huy still has not completed compensation for site clearance. Only 80 percent of infrastructure items and 14 of 313 low-rise houses have been built.
Of the land areas reserved for multi-story houses, healthcare and education works, Tan An Huy has transferred to other investors for profits. In the land areas reserved for low-rise construction works, the company and its partners transferred or exchanged all the land after compensation ended. This caused the project to come to a deadlock.
Dong Mekong Construction Manufacture Trading Service Co Ltd is another name 'famous' for an unpaid debt of VND70.6 billion.
This is the developer of Park Vista, the high-end apartment project in Nha Be district. The construction of the project has been suspended, frustrating clients.
HCM City inspectors have found many violations at Park Vista in construction licensing. The developer mortgaged 23,000 square meters of land at banks for loans, though it did not get the land use right certificate. It was found not declaring revenue and taxes from the sale of apartments.
Owing VND5.9 billion worth of tax, Khang Thong Group is facing trouble with the Happyland project in Ben Luc district of Long An province.
Happyland was advertised as the largest entertainment complex in Southeast Asia. However, after construction started in 2011 and some basic items were completed, the project stalled.
The project became a distrained asset after the developer was found owing many domestic and foreign individuals and institutions, totaling VND1.8 trillion. 
Ha Duy

Industrial property continues dominating the market thanks to the fast growing manufacturing industry.

Economic and political reasons are major factors that make Vietnam a bright market.