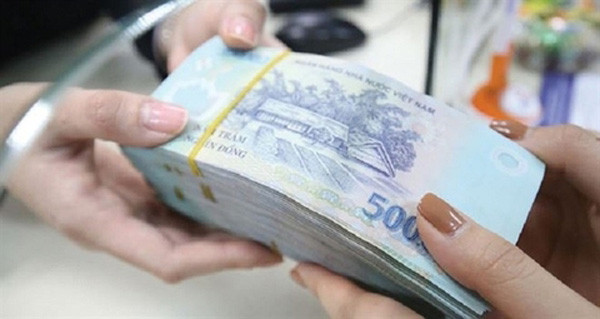 Vietnam too needs to take action to restore trust in the money market.
On October 23, the South Korean government announced plans to expand the provision of liquidity to over 50 trillion won (US$35 billion) in an effort to calm the bond market turmoil that followed default on municipal government-guaranteed debts worth 205 billion won issued to finance construction of the Legoland Korea amusement park in Gangwon.
According to KBS News, high inflation, currency depreciation and volatility in the financial market are making it difficult for Korean businesses to raise capital. Though large enterprises have activated their crisis response measures, the widespread difficulties in the market and the rapid change in the environment have caused even the best businesses to face difficulties.
In response, the government resumed purchasing project financing-asset-backed commercial papers (PF-ABCP), corporate bonds, and commercial papers by using a 20-trillion-won bond market stabilisation fund beginning on October 24, according to Korea Times.
State-led banks' buying limit for corporate bonds and commercial papers was doubled to 16 trillion won.
The government also provided three trillion won in liquidity to local securities firms that experienced temporary cash shortages due to the repayment of PF-ABCP. Korea Housing & Urban Guarantee Corporation and Korea Housing Finance Corporation's caps under the guarantee payment programmes will be increased to 10 trillion won.
Commercial papers issued by financial companies and securities firms will be included among the assets that can be purchased by the government fund.
Korea is clearly ready to introduce policy measures to support the market and businesses in the context of fluctuations in the currency market.
It can be seen that once the market faces difficulties and there are disruptions to the economy's important capital mobilisation channels due to default, there could be negative impacts on other sectors if the government does not have timely and appropriate support policies.
China's $29 billion real estate bailout fund
The intervention by the Korean government is somewhat similar to the measure taken by the Chinese government when the Politburo, the country's highest policymaking body, approved a 200 billion yuan ($29 billion) fund to respond to the liquidity crisis in the real estate industry in September this year.
The regulators made it clear that the fund would not aim to stimulate the real estate market or rescue developers whose projects have been sold or suspended due to liquidity difficulties, but would only seek to contain the property industry crisis that could lead to negative impacts on banks, which are already struggling with liquidity tensions, and pose a risk to the housing market, according to Chinese media outlet Caixin.
In addition to the bailout fund disbursed through policy banks in the form of special loans to help developers finish stalled housing projects, the government has also indirectly enabled a few selected developers to issue bonds to ensure liquidity.
A number of companies have issued medium-term bonds with low pre-fixed coupon rates and a guarantee from the state-owned China Bonds Issuance.
The bonds with "full amount, unconditional and irrevocable joint liability guarantee" from China Bonds Issuance are expected to partially mitigate the capital shortage faced by real estate developers.
Needing to restore trust in Vietnamese stock, bond markets
In Vietnam, the public holds a large amount of money in the form of bank deposits, gold, dollars, or just dong, according to experts.
The corporate bond market is still in its infancy and small in size, and has never seen defaults like in Korea and China.
In Vietnam, bond issuers do not expect to receive financial support from the Government but need mechanisms and policies to enable the market to develop in a healthy manner and retain investors' confidence since the large amount of money held by the public cannot all be deposited at banks, which will pile pressure on the banking system that has run out of credit room.
The total outstanding value of corporate bonds issued by Vietnamese companies as a ratio of GDP is less than 15 per cent, a low level compared to the 26-44 per cent in some developing countries such as Malaysia and Thailand.
This means Vietnam still has a lot of room to grow, experts point out.
Bonds have been and remain an important source of capital for the economy, especially in the context of increasing bank interest rates and limited access to credit.
Speaking to Dien dan Doanh nghiep (Business Forum) magazine, Phan Le Thanh Long, a financial expert, said: "The economy depends too much on bank credit, and the number of listed companies is still too small.
"The bond market can develop in a healthy manner. Businesses with a good performance, good governance and bright prospects can raise medium- and long-term capital through the bond channel to fund their projects."
The corporate bond market is a more efficient asset class than savings and less risky than equity, he said.
According to the Minister of Finance, recently a number of businesses have violated the law in the issuance of corporate bonds and were strictly handled.
But investors were still somewhat surprised and felt insecure since they had not got sufficient information, according to experts.
Ensuring liquidity, transparency of information and investors' benefits are things that everyone in the stock and bond markets demand and expect more than ever, they said.
If suitable measures are not taken, people will continue to deposit their money in banks, and businesses will struggle due to capital shortage instead of using the stimulus to overcome economic difficulties and the recession in line with the general trend around the world.
Source: Vietnam News