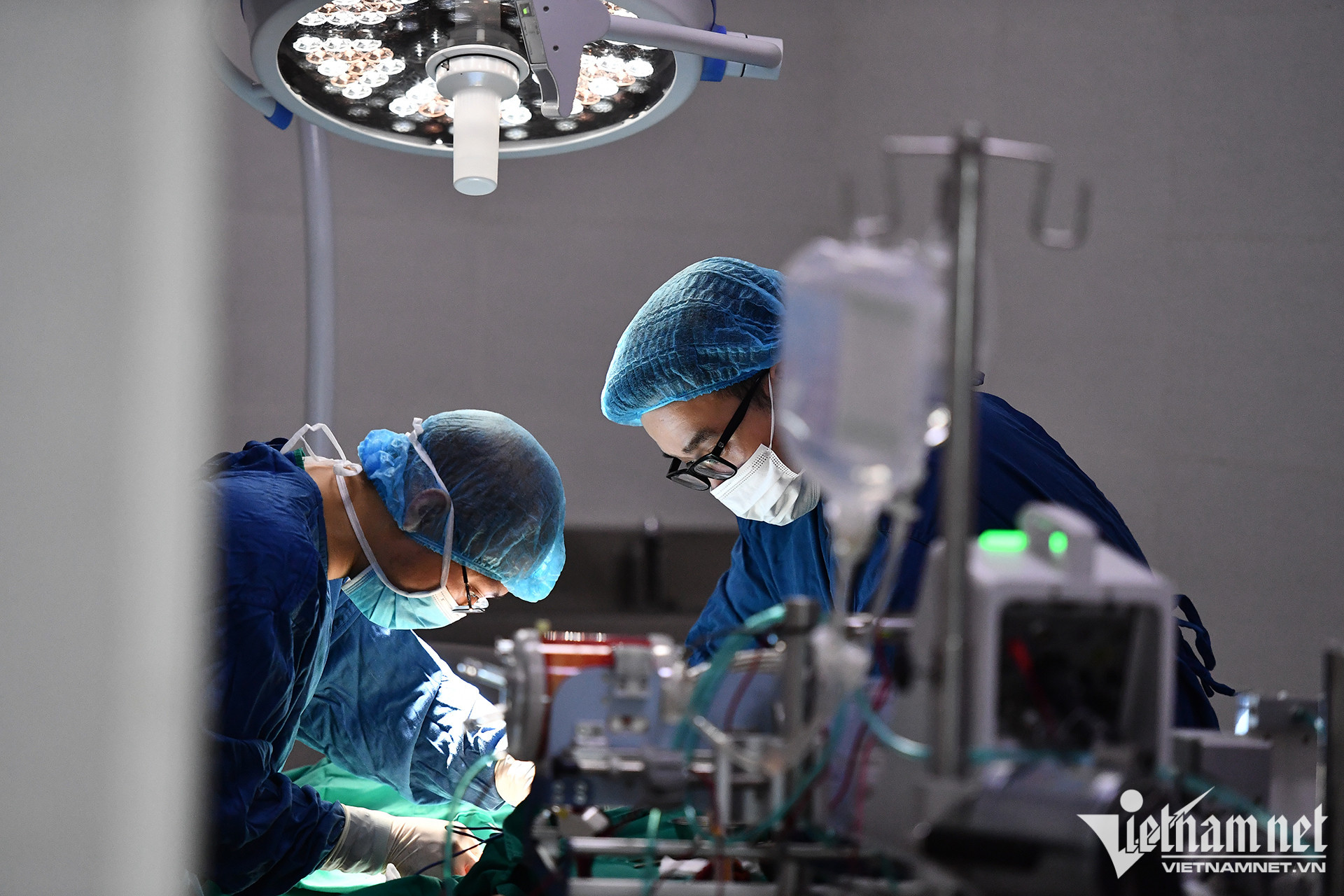 The resignation of thousands of medical workers at public hospitals was discussed by National Assembly deputies at the ongoing session.
National Assembly deputy Hoang Van Cuong, Deputy Rector of the National Economics University, said that large public hospitals such as Bach Mai and K want to stop applying the autonomy policy but other medical establishments want to do so.
"The mass resignation of medical workers and the rejection of the autonomy mechanism shows a failure of management over public hospitals," he said.
He said most doctors want hospitals to have modern equipment, medical facilities and good medicine in order to offer the most effective treatment regimens without restrictions.
In such working conditions, if they can receive appropriate pay deserving of their ability and effort, they will dedicate themselves to patient treatment and will not take extra jobs at private clinics.
Meanwhile, patients are willing to pay more to receive the best medical services at public hospitals. Many Vietnamese go abroad for treatment, or seek services at private hospitals with better services. The reason, Cuong said, is the unreasonable policy which does not allow public hospitals to fully exploit their potential.
He said that for public hospitals the autonomy policy remains a "gap".
He proposed adding to the amended law regulations on public hospitals' autonomy.
He said it was necessary to clearly stipulate that giving autonomy to public hospitals means giving them the right to conduct medical exams and treatments, organize their administration and workforce, and make decisions about financial issues.
He asked to clarify the conditions that hospitals must have to be able to implement autonomy and define the different autonomy levels and rights of hospitals.
The National Assembly deputy also said that a policy was needed to determine service fees for medical establishments that have autonomy. The principle is that medical examination and treatment services must cover expenses.
The economic and technical norms for this are the same for patients who receive services at similar hospitals. However, the service fees could differ depending on associated services, medicine and equipment.
It is also necessary to clearly define the financial management policy for "self-determined" public hospitals in relation to their right to make decisions on the use of revenue, spending norms, salaries, and procurement and distribution of funds for investment and development.
Regarding the amended Law on Medical Examination and Treatment, Ta Van Ha, deputy chair of the National Assembly Committee for Culture and Education, commended the latest draft, saying that the compilers have accepted opinions from NA deputies at the third session.
However, he said it is still necessary to clarify regulations in order to reach the goal of building an equitable, high quality, efficient and internationally integrated healthcare system.
Ha said some points in the draft are not sufficiently detailed, such as the self-determination of public medical examinations and treatment establishments; service fees; professional classifications; granting of practice permits; and medical examinations from a distance.
Previously, the classification had four levels (central, provincial, district and commune). But now, the classification is based on three levels (initial, basic and deeply professional).
The new mechanism suits the Party's policy and international practice and can satisfy demand for medical examination and treatment, but Ha said he was concerned about relations between private and public hospitals.
"Would there be all the three levels at the same hospitals, or would there be only one level for every hospital?" he asked.
Regarding privatization, he asked to clarify preferences for investors. As for the medical council model, the regulations are still not clear enough, especially the requirements on abilities and conditions to implement functions assigned to them.
Thu Hang