Mua A Sung, 76, in Ha Giang's Dong Van District, said the province is a rock plateau, so the Mong people must grow maize in small holes in the rock. Despite the harsh weather, maize trees provide sweet and fragrant corn for locals to make mèn mén, which feds them all year round.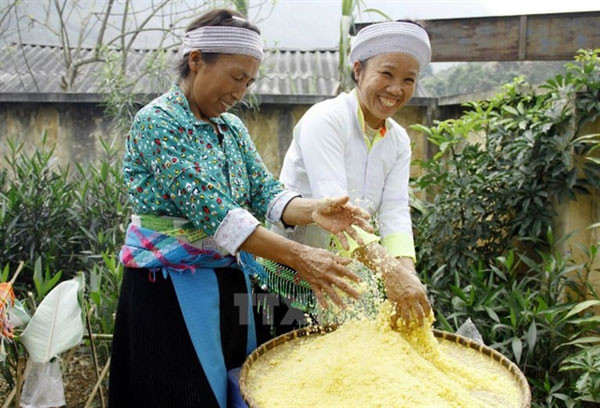 Sung said corn is the only ingredient in the dish.
"When being harvested, the corn must be hung in the kitchen for several weeks before being dehusked. It is then dried again before being ground with a stone mortar and pestle."
The corn powder is then mixed with water before being steamed. This process needs experience, or the corn will end up too dry or wet, he added.
After the first steam, all the corn powder is spread on a bamboo basket. The cook then uses a wooden spoon to break it down, and cool steaming it for the second time over medium fire for half an hour, until the corn is well cooked. When ready, it has the sweet taste of the mountains and forests, Sung said.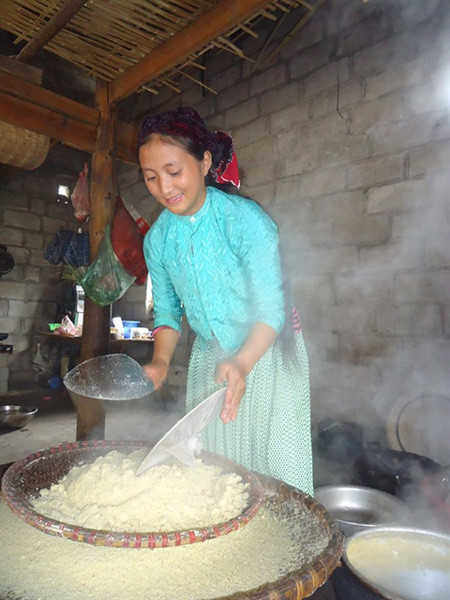 Mèn mén can be eaten accompanied by kohlrabi, pumpkin buds or gourd soup, but the soup that the Mong people prefer is cháo lảo or canh chua. This is a soup made from ground soybean that is then fermented until sour and cooked with kohlrabi.
"Visitors to our home are confused at first to eat such a soup with mèn mén, but then they find they enjoy its frugality and rich amounts of protein," Sung said.
Almost Mong households make mèn mén as their main daily food. The dish has been presented at big parties and anniversaries such as engagements, weddings and the Tet holiday. It is never lacking on ancestral altars.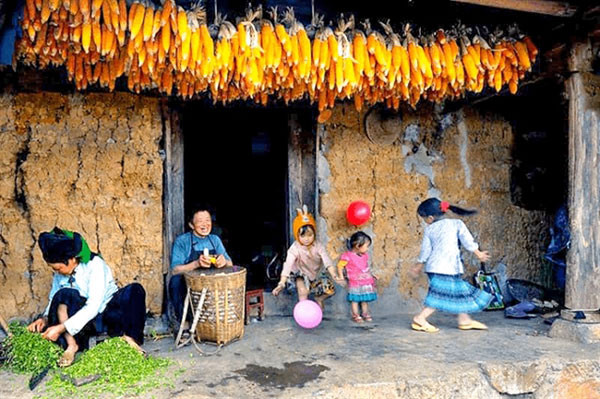 "During these times, we are very happy to sit together around a tray to enjoy the dish, talking with each other on how to preserve the dish as property left by our ancestors," Sung said.
Almost all Mong women know how to make mèn mén.
"Young girls are taught how to make the dish since they were young by their grandmothers or mothers. A girl making the dish well is much respected by her husband and parents-in-law," he said.
Mua Thi Chon, a native of Ha Giang's Dong Van rock plateau, said since she joined a boarding school 50km from her house, she missed mèn mén very much. Every time she is home, she cooks mèn mén and brings it to the school for her friends.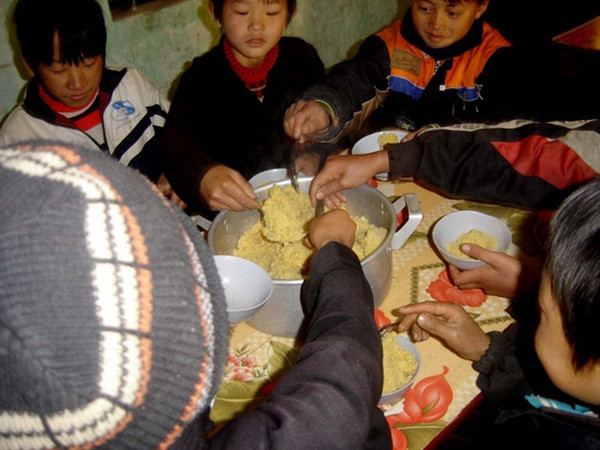 "I'm proud of our dish because my friends in boarding school say they enjoy it so much," Chon said.
Vang Thi Sao, from the Centre for Tourism Development, said mèn mén has now become a speciality to lure visitors and travellers to Ha Giang.
"We hope they will be interested in trying the dish and also in discovering the special culture of the Mong."
Every year, during traditional festivals in Ha Giang's Quan Ba District, Mong women are often invited to display techniques on how to cook mèn mén.
It aimed to popularise the dish so as to lure more domestic and foreign guests to the province, said Sao.
Source: Vietnam News