Meta, SpaceX, Amazon want to help develop Vietnam's digital economy
Impressed by the development of Vietnam's ICT market, a delegation of leading US technology corporations including Meta, Roblox and SpaceX have expressed  their desire to cooperate with Vietnamese partners to promote the digital economy.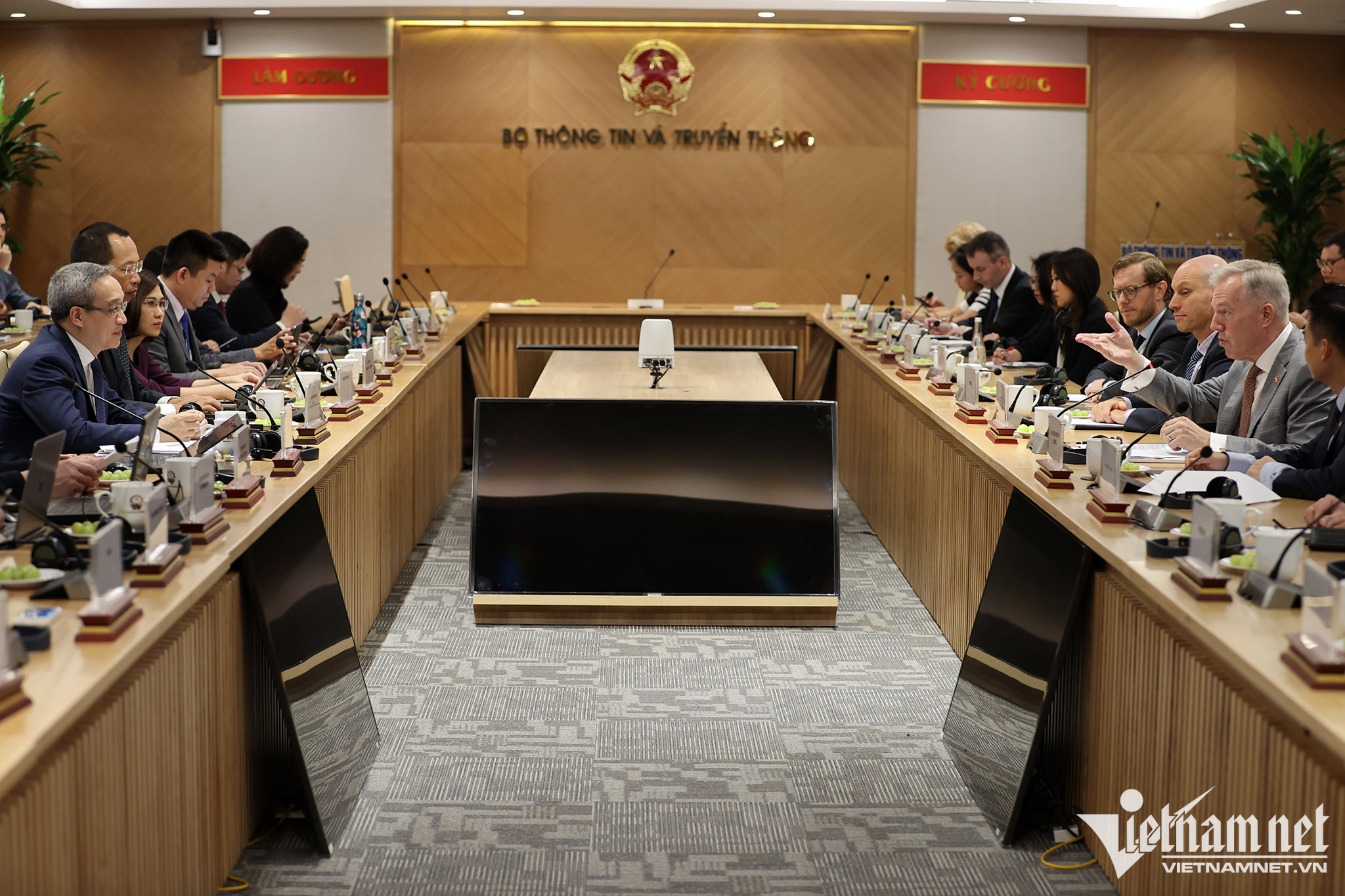 Deputy Minister of Information and Communications Phan Tam on March 22 met with representatives of the US - ASEAN Business Council (USABC) and many US groups such as Meta, Roblox, SpaceX, FedEx, UPS, Amazon Web Services and Citi who came to Vietnam to look for cooperation and investment opportunities.
Mr. Ted Osius, President and CEO of USABC, said the opportunity to develop Vietnam's digital economy is huge, so American businesses want to support Vietnam in this field.
Deputy Minister Phan Tam said that Vietnam always attaches importance to digital transformation and considers it a growth engine to become a developed and high-income country by 2045. Vietnam plans to implement digital transformation on the three pillars: digital government, digital economy and digital society and considers people as the center of digital transformation.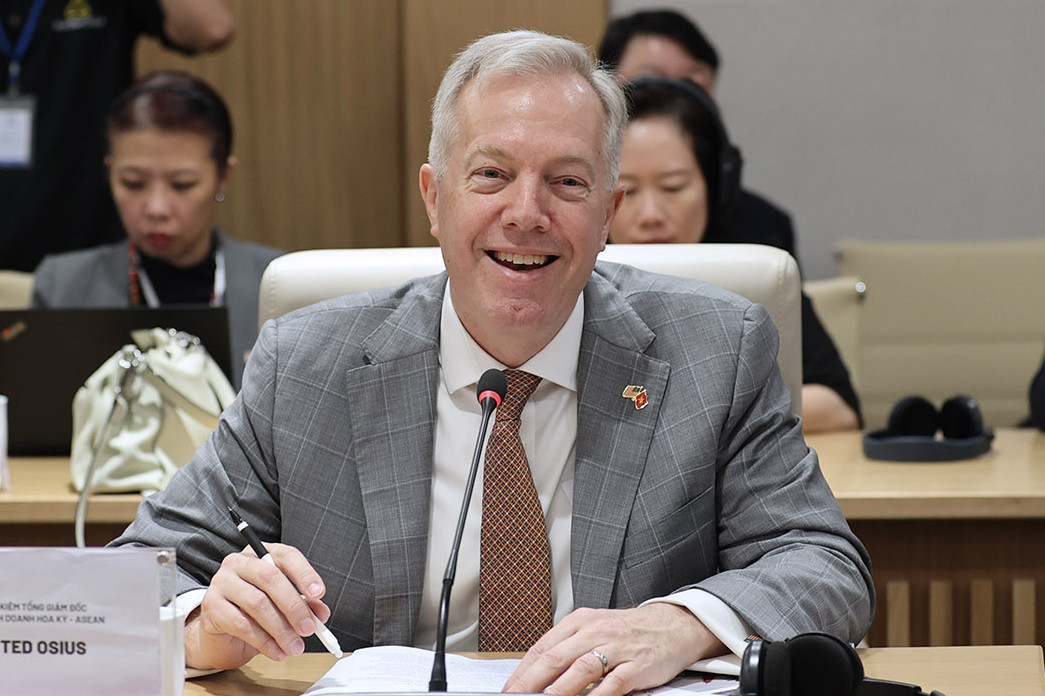 Vietnam has set the goal that the digital economy will account for 30% of its GDP by 2045. To do this, the Vietnamese Government will promote the platform economy, only transactions and business restructuring.
"We welcome all initiatives and cooperation in the fields of cloud computing, big data, new technologies for building large database stations in Vietnam, online trading platforms, strengthening digital skills, educating skills and knowledge about cyber security," said Mr. Tran Minh Tuan, director of the Department of Digital Economy & Society of the Ministry of Information and Communications.
Mr. Nguyen Thien Nghia, Deputy Director in charge of the Department of Information Technology and Communications Industry of the Ministry of Information and Communications, said that Vietnam's ICT industry has made a spectacular development in the past 15 years, with revenue increasing from 6 billion USD in 2009 to 148 billion USD in 2020. Vietnam can produce about 300 million ICT devices per year which meet international standards. The country can also provide IT services and develop software for US companies.
At the meeting, American businesses asked questions about doing business in Vietnam. The fields of interest are policies to promote the digital economy, Vietnam's digital infrastructure development strategy, regulations on the management of the virtual universe (metaverse), digital assets and Vietnam's orientations and priorities in the digital year, and how American companies can participate in realizing those goals.
Deputy Minister Phan Tam said that from the perspective of state management agencies, the Ministry of Information and Communications realizes that Vietnam needs a new legal framework suitable for the digital economy.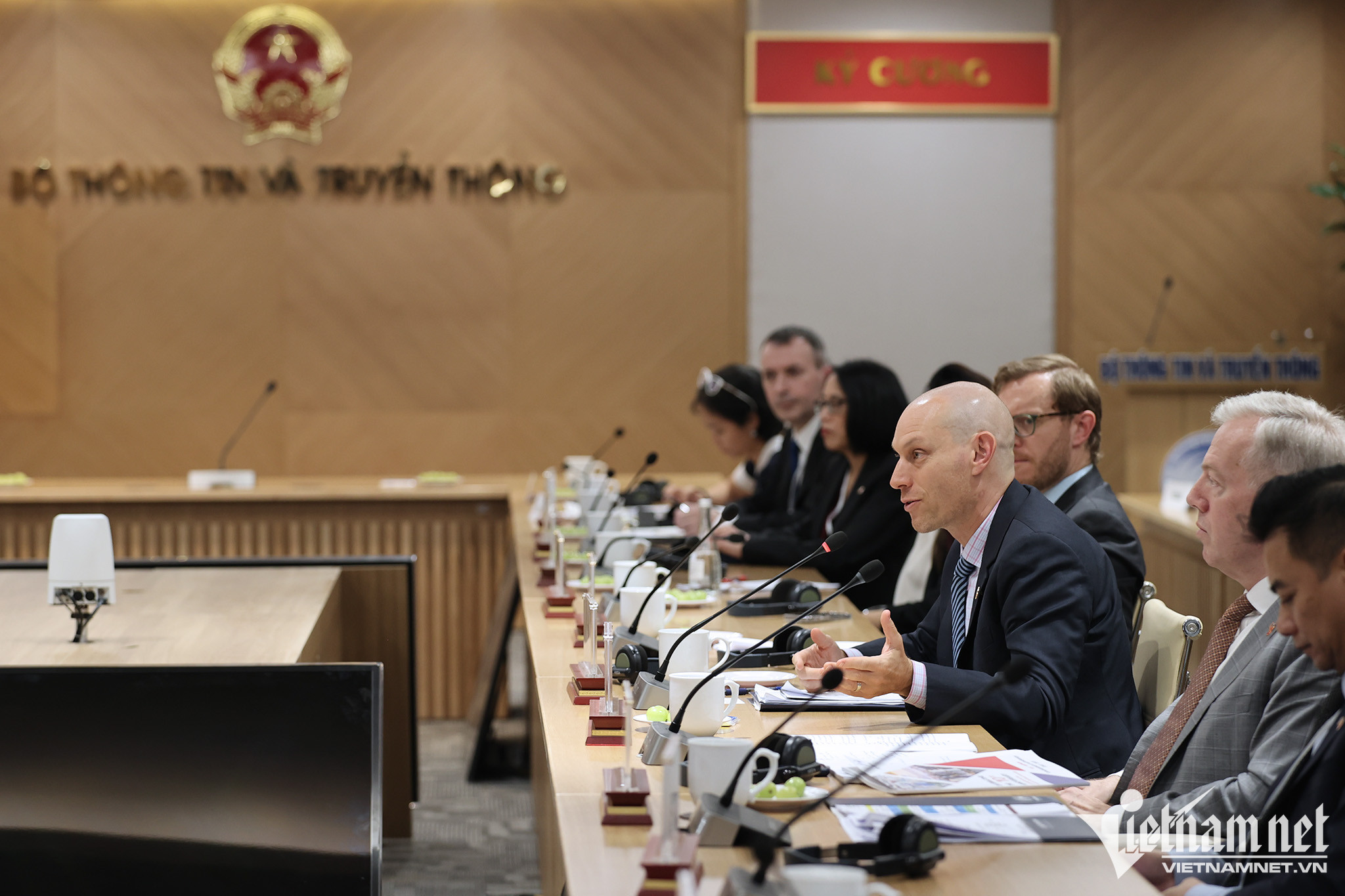 This is also an area where US businesses can contribute.
Vietnam looks forward to receiving experience on sandbox to reduce risks for both businesses and consumers. The US business community can also participate more actively in supporting Vietnamese small and medium enterprises in digital transformation.
Vietnam asked US businesses to share standards on digital skills and digital data management, and help Vietnam build a safe and reliable digital environment, and assist local digital technology enterprises to join the US and international market.
Deputy Minister Phan Tam said that the Ministry of Information and Communications encourages businesses of the two countries to cooperate in standardization and setting technical requirements for the research, design and implementation process.
Trong Dat