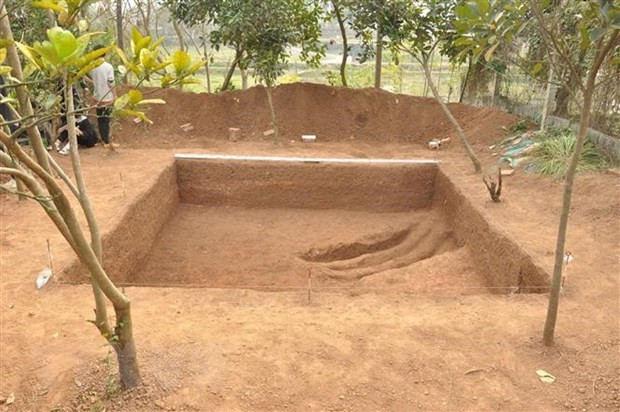 An excavation site on Dong Dau hill (Photo: VNA)
Although the excavated area is not large, archaeologists have found a diverse set of artifacts made from stone and bronze.
The stone objects include production tools such as axes, hammers, chisels, and jewelry.
Archaeologists have also unearthed around 5,000 pieces of pottery belonging to Phung Nguyen, Dong Dau, and Go Mun civilisations.
Dong Dau hill site is one of the important archaeological relic sites in Hanoi, making an important contribution to proving the presence, settlement and development in the Metal Age in Hanoi.
At present, most of the archaeological relic sites of the Metal Age in Hanoi have disappeared due to the process of urbanisation. The remainder of sites include Vuon Chuoi, Go Hen, and Dong Dau hill./. VNA