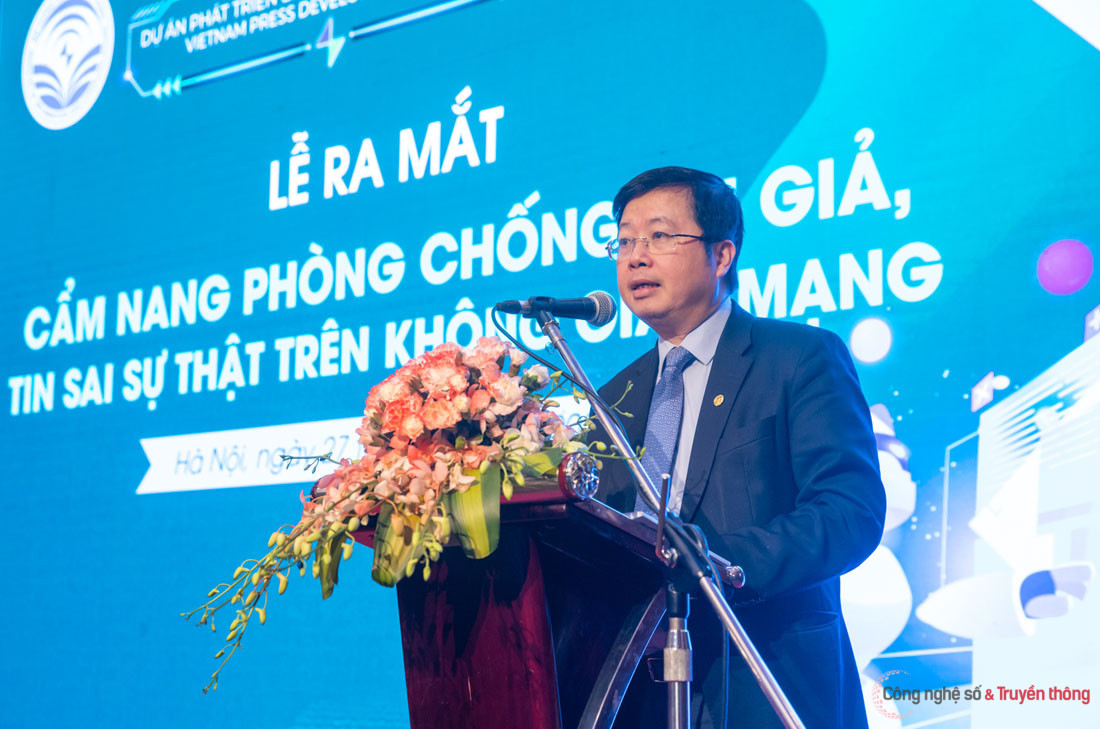 Deputy Minister of Information and Communications Nguyen Thanh Lam said the management viewpoint that Minister Nguyen Manh Hung has stressed is that in order to make it manageable, it must be visible. In order to make it visible, there must be tools that measure and scan with technology. And 'visible' means giving the community a set of tools so that everybody can see and cooperate to settle problems.
Building a handbook on preventing and fighting fake news and false news in cyberspace is part of MIC's group of solutions in state management.
Lam stressed that the handbook is important because it gives the community and internet users the tool to recognize and have reasonable behaviors, thus helping to eliminate fake news and false news.
"An important thing that needs to be done is equipping users with tools to improve 'resistance', recognize fake news so as not to share and spread the news," Lam said.
"The handbook also helps people identify what news is fake and what behavior is an intentional spread of fake news," he said.
Head of the Authority of Broadcasting and Electronic Information Le Quang Tu Do said the purpose of MIC creating the publication is to heighten awareness of the responsibility of internet users in Vietnam.
The handbook also provides basic information and skills, so that agencies, organizations and individuals joining cyberspace can have general knowledge to recognize, respond and treat fake news and false news which has been increasing in cyberspace.
The handbook is built on regulations in laws, the code of conduct on social networks of MIC, the procedure of handling information by VAFC (Vietnam Anti Fake News Center), and on issues that users regularly meet.
The compilers also refer to documents, studies and experiences of other countries and community principles of large cross-border platforms.
There are two parts in the handbook. The first part gives brief introductions about basic skills that users can use to recognize and handle fake news. The second part gives knowledge about the process of scanning, detecting and treating fake news, regulations on punishment, and frequently asked questions.
Van Anh