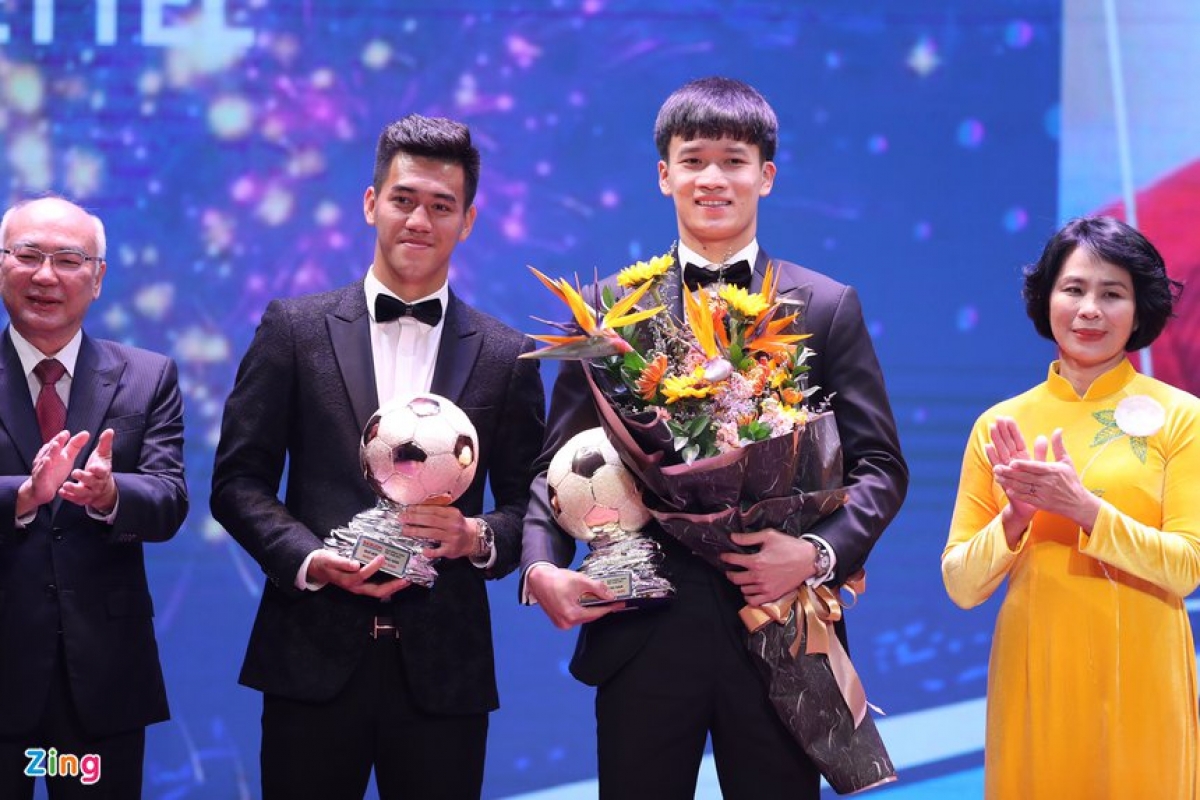 Hoang Duc received 466 points, trailing behind midfielder Nguyen Quang Hai and striker Nguyen Tien Linh in second and third positions with 372 and 205 points respectively.
Hoang Duc made his impression when he first played for Vietnam in a 2-1 victory over Malaysia in the second qualifying round of the 2022 World Cup. He successfully substituted Hung Dung who was absent due to injury.
The midfielder also helped his Viettel FC retain second place before the national professional football tournament for the 2020-2021 (V.League) was canceled. He also played well at the Asian Football Confederation (AFC) AFC Champions League.
In the women's category, striker Huynh Nhu received the Golden Ball Awards 2021 and this is the third time in a row she has been given this honour. She was voted with 554 points, far ahead of two other nominees, Pham Hai Yen (201 points) and Nguyen Thi Bich Thuy (140 points).
Brilliant saves at the 2021 Futsal World Cup helped goalkeeper Ho Van Y secure the 2021 Futsal Golden Ball Awards. Van Y won 564 votes, more than double the votes second placed Chau Doan Phat (235 points).
The organizing board also honoured coaches Mai Duc Chung of the national women's team, Pham Minh Giang of the men's futsal team and Park Hang-seo of the men's team, at the awards ceremony, for their practical contributions to Vietnamese football.
Source: VOV
Overall, in 2021, Vietnamese football was not as positive as expected after the V-League was postponed and then canceled under the impact of the Covid-19 pandemic.

The road to success can have many twists and turns. Just ask To Van Vu, the 28-year-old who is quickly establishing himself with the national football squad.