VietNamNet Bridge – It took only 17 minutes for Vietnamese player Nguyen Tien Minh to secure a spot in the third round of the Yonex Australian Badminton Open yesterday, April 3, in Sydney.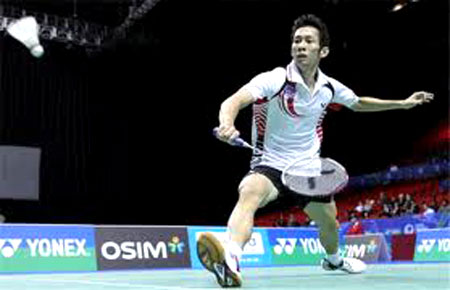 Illustrative image. (Photo: Internet)
Minh, seeded second in the tournament, defeated host player Mitchell Wheller 21-8, 21-5.
It seemed to be an easy match for Minh, who set an international career record here with 15 consecutive points in the second set. After pocketing the first point of the match, Wheller watched Minh, world No 9, grab 12 points in a row.
His next rival will be Guo Kai from China, who won 18-21, 11-21 over Jiann Shiarng Chiang of Malaysia yesterday.
The tournament is scheduled to conclude on Sunday with the winners walking away with US$120,000 in prize money
Source: VNS