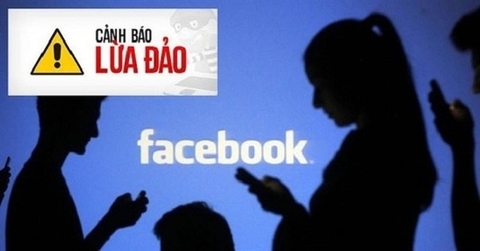 The ministry advised social network users to set up strong passwords on their accounts to deter scammers. — Illustrative photo
The Ministry of Public Security has issued a warning over scams on Facebook.
The police found that scammers often used two methods to hack Facebook accounts.
The methods include detecting passwords or setting up a fake website, which has the same interface as the official Facebook site, and then enticed users to log in to steal their passwords.
After hacking a Facebook account, they will study the victim's personal information, interests and chat history and pretend to be the Facebook user, sending messages to the victim's relatives and friends to borrow money, or buy things and phone cards.
They send messages notifying the owner of a Facebook account to click on a link, log in to their account to continue viewing the content. The message sometimes informs the user that their partner has been caught cheating and promises to provide images of the act. 
Some inform the user that a friend needs likes and shares to win a competition. These methods are used to fraudulently gain access to Facebook accounts. 
The Ministry of Public Security warned that these links are designed to be similar to Facebook's official website to steal passwords and user accounts.
The ministry warned Facebook users to be vigilant against such tricks and call Facebook account holders to verify information. They should only log in to accounts on the official Facebook website.
The ministry also advised social network users to set up two-step verification and strong passwords. — VNS

Techcombank and Vietnamese ewallet service provider MoMo have warned their customers to be wary of scammers, noting that they should be more cautious when asked to provide their account details and personal information.  

It is one of the solutions to enhance electronic information management from now on.