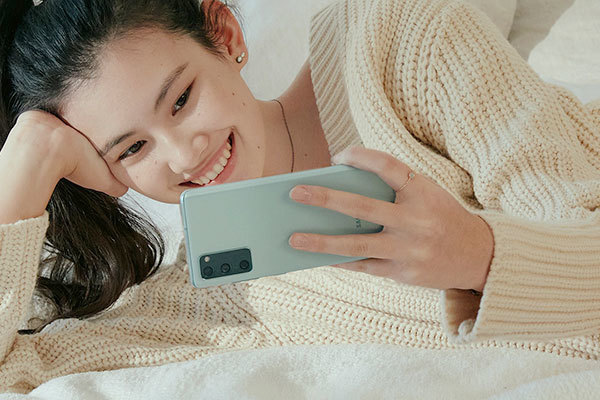 On July 1, Circular 43 on national technical standards on terminal devices for terrestrial mobile information – wireless access took effect. The legal document stipulates that terminal devices for mobile information to be made in Vietnam or imported must be supported with 4G technology.
According to GFK, over 20 million mobile phones are sold in Vietnam each year, 60 percent of which are smartphones and 40 percent, or 8 million products, are feature phones.
Th Circular 43 will have impact on feature phones that only support 2G and 3G, thus increasing the need to switch into 4G and 5G.
As for the operational 25.6 million subscribers using 2G/3G phones, the devices will step by step leave the networks (the average life cycle is 3 years), once there is no more supply.

According to the Authority of Telecommunications (AoT), the policy on supporting poor and near-poor households to access 4G/5G technologies has been set in the draft public utility telecommunications program in 2021-2025. Under the program, the Government will give support for 2.1 million smartphones to poor and near-poor households nationwide.
Stopping use of old technologies
MIC has proposed a roadmap on stopping 2G/3G technologies under which the old technologies would be stopped from 2022 at the soonest.
It is expected that from September 2024, when business licenses for mobile telecom services and licenses for frequency to develop mobile networks get expired, MIC won't extend the licenses for 2G/3G technologies. Therefore, switching to new technologies and devices, and the stopping of old technologies will be deployed drastically in the coming period.
AoT said in order to accelerate digital transformation, some localities, including Da Nang and Co To District of Quang Ninh province, want to stop using old technologies and encourage the use of smartphones.
Meanwhile, Da Nang, Hue and Binh Phuoc have requested that MIC and enterprises try 5G in their localities.

It is expected that from September 2024, when business licenses for mobile telecom services and licenses for frequency to develop mobile networks get expired, MIC won't extend the licenses for 2G/3G technologies.
Telecom carriers have launched commercial 5G trials: Viettel in Hanoi, HCMC, Bac Ninh, Bac Giang, Binh Phuoc, Thua Thien-Hue, Da Nang; and VNPT in Hanoi, HCMC and Binh Phuoc, and MobiFone in HCMC.
The 5G technical and commercial trials have caught the attention from the community, which will help stimulate market demand for 5G technology and devices.
VoLTE ready
According to AoT, VoLTE technology allows HD calls on a 4G network and offers a new high-end experience to customers. However, the number of subscribers using the technology on 4G network in Vietnam is much lower than that in other regional countries.
This is partially because telcos still don't provide the service on a large scale so users don't hear about the service, or users' terminal devices are not compatible.
Viettel, VNPT and Vietnamobile have provide this service, while MobiFone plans to provide the service in Q3 or Q4.
AoT has worked with mobile network operators, manufacturers and smartphone suppliers, including Apple, Samsung, Oppo, Vivo, Nokia, Realme and BKAV, to check and release the system software version for 4G phones capable of receiving support and Volt. It has activated VoLTE for subscribers meeting the requirements to use the feature (phones with VoLTE support, 4G SIM); sent messages to subscribers using phones with VoLTE hardware. Manufacturers have issued software (SW/FW), so that they can update the SW/FW version that supports VoLTE opening.
They have come to an agreement that from July 1, 2021, newly manufactured smartphones will be integrated with 4G and VoLTE turn-on by default.
The number of smartphones with VoLTE has increased from 23.5 million to 26 million. Meanwhile, the number of users who have activated and used VoLTE (calls on 4G network instead of 2G/3G) has surged from 3.3 million to 5.4 million, or 21 percent of smartphones with VoLTE support.
It is expected that by the end of 2021, 50 percent of users of smartphones with VoLTE support will use VoLTE service.
AoT has reminded mobile network operators to upgrade their networks and ensure sufficient system capacity for all subscribers to use VoLTE before turning off old technologies (2G and 3G).
The agency has also had working sessions with mobile enterprises and manufacturers on activating advanced features of LTE-Advanced technology on mobile broadband network.
Deploying many tech apps on smartphones
Vietnam has promoted the use of technology for smartphones to fight Covid-19, with a series of technological solutions launched, including Bluezone, which helps trace infection cases, NCOVI and Vietnam Health Declaration.
A report found that more than 29 percent of subscribers using smartphones have installed Bluezone.
Telecom carriers have launched many programs to promote the use of smartphones by providing data experiences to users; and designing specific service packages for those who shift to use smartphones.
According to Statista and Newzoo Vietnam, the country is among top 10 countries with the highest number of smartphones, accounting for 63.1 percent of the population. 
Nguyen Thai

Many provinces have requested the Ministry of Information and Communications to direct corporations to urgently assess the using demand, feasibility,...

The largest telecom operators in Vietnam - Viettel, Vinaphone and Mobifone - are betting on 5G services and digital platforms in order to increase revenues amid saturation of traditional services.