The chairman of Huong Hoa district, Dang Trong Van, said that whenever they hear sounds from vehicles passing on Ho Chi Minh Highway, the monkeys (also called Ha Tinh langur, scientific name Trachypithecus hatinhensis) become agitated and chase and attack motorbike drivers.
The local authorities set up a fence 2.5 meters high to prevent them from entering the road, and assigned guards to scare them away, but the monkeys still attacked passersby.
So far, 18 people have been attacked and injured by the monkeys. Local residents are now afraid of passing that area.
The authorities of the central province of Quang Tri are planning to seize and move the wild monkeys away from the area to protect local people.
The Forest Protection Agency of Huong Hoa district spoke with experts from the Three Monkeys Wildlife Conservancy (TMWC) and FOUR PAWS Viet about a plan to seize and relocate the monkeys.
Two options are proposed: anesthetizing the monkeys with darts or using traps. Once captured, the monkeys will be taken to a natural forest in the nature reserve of Bac Huong Hoa in Huong Viet commune in Huong Hoa district.
Twelve people will participate in the plan with a cost of nearly VND120 million (nearly $6,000).
Monkeys attack passers-by on Ho Chi Minh Road.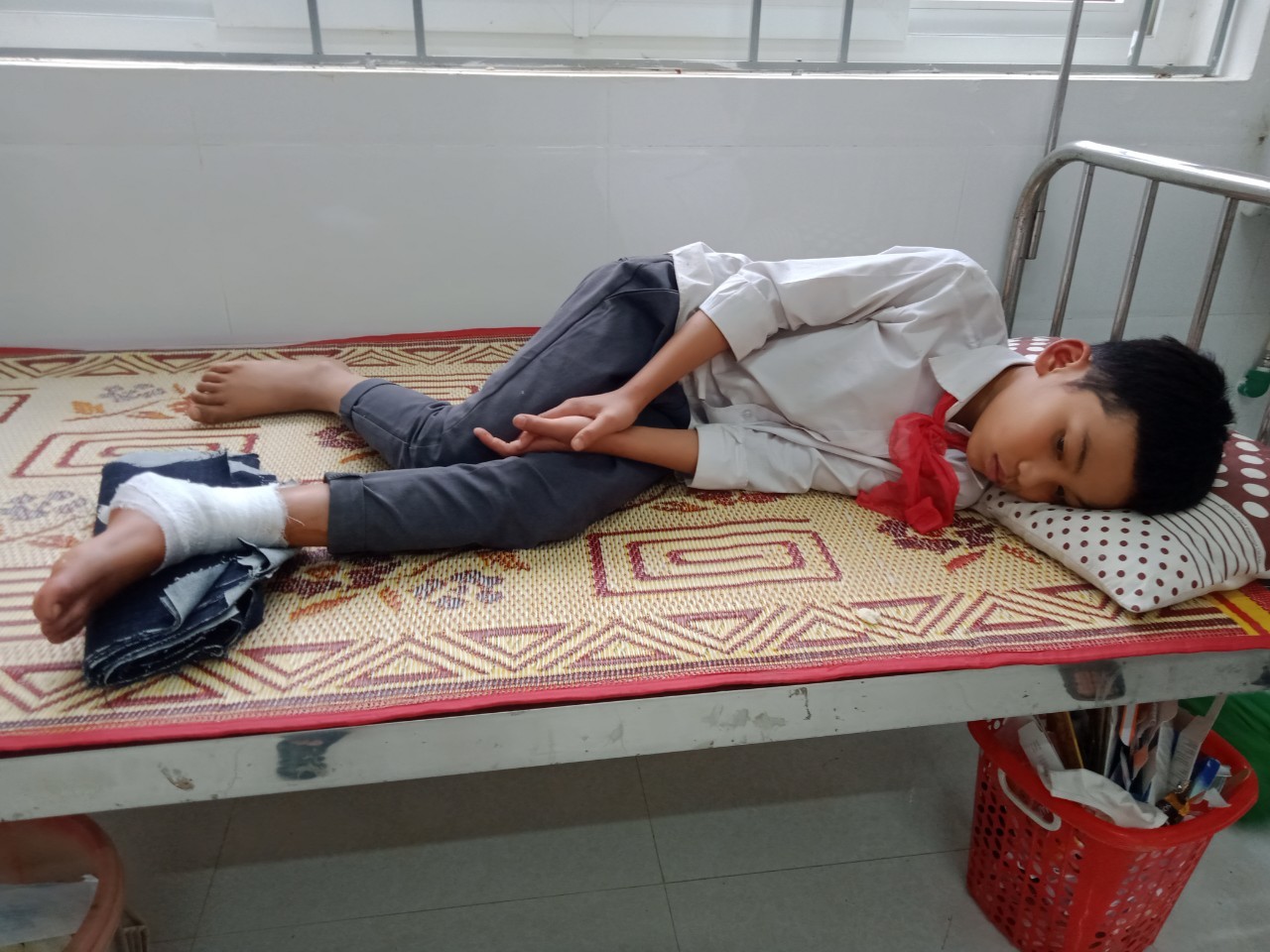 A 6th grader who was bitten on his left leg by the monkeys.
 Ha Tinh langurs.
Huong Lai

HCM City authorities have issued a plan to catch wild monkeys which often harass local residents.

The proposal to release around 150 monkeys at Cao Dai Holy See in the southern central province of Tay Ninh into the wild has been sent to provincial authorities.