More people shopping online due to coronavirus

To cope with the threat of coronavirus, many in Ha Noi are choosing to shop online or order food at home instead of facing crowds at brick and mortar stores and restaurants.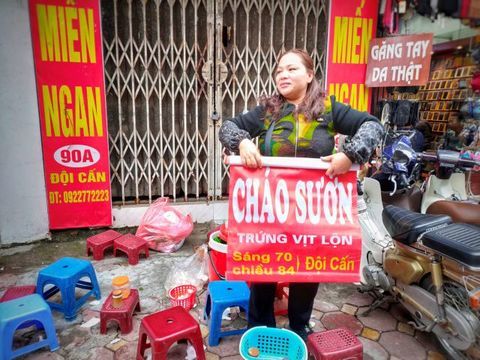 Nguyen Thi Sinh closes her chao suon (pork rib porridge) stall on Doi Can Street. Sinh has welcomed less customers since the outbreak.
Nguyen Thi Sinh, who owns a chao suon (pork rib porridge) stall on Doi Can Street says: "I have sold much less recently, as people dont want to go out and have chao suon in the street anymore."
Many of Sinhs customers are students from schools nearby, but they are off for another week because of the epidemic.
Sinhs business used to be so good that she never wanted to sell online. Now she tells Viet Nam News: "I am thinking of working with the food delivery services such as Now, Grab or GoViet. Though I must pay them at least 20 per cent, but at least I will have more customers."
Nguyen Van Chi, GoViet Communications Manager, said the firm received nearly 900,000 food orders through the GoFood platform, an increase of 120 per cent over the last Tet (Lunar New Year) holiday.
Chi said: "Food delivery can meet the demand of both customers and restaurants, as well as our food providers in the peak holiday season and at any time they need us."
Nguyen Thanh Quyen, owner of a restaurant on Kim Lien Street, says: "I sell food online and also buy food online. I dont want to risk it in such a crisis. I can pay more to be safer."
On her Facebook page, Quyen posted that others should make an "intelligent choice" by ordering food from her and get it delivered "within a minute".
Selling food like liver pate, ca kho (caramelised fish) and xoi (sticky rice), Quyen told Viet Nam News: "After Tet, my sales are often much lower as people resume buying their own food after the long holiday. This time, I am earning double."
According to a retail expert, at this time of the year, top products include pharmaceuticals, personal hygiene items, home care and food.
Lotte Marts SpeedL experienced more orders than normal, forcing them to notify customers, saying: "Sorry for the slower delivery than usual. We have many more orders this time."
On its website, Big C Supermarket encouraged its customers to call to order if they dont want to go the supermarket during the epidemic. A representative told Viet Nam News: "We are working with partners to have enough cleaning liquid, soaps, nutritional supplements and food."
"We are also shipping masks from the south to serve the increasing demand from Ha Noi."
However, e-commerce and online shops are struggling due to the closure of borders and restrictions placed on trade, especially with China.
Davitrans, a delivery firm specialising in buying and shipping goods from China to Ha Noi via border gates in the provinces of Lang Son, Lao Cai and Quang Ninh, have been unable to complete transactions.
The firm's staff told Viet Nam News: "There are a lot of orders to ship goods from China to Viet Nam that we cannot meet."
They instead started looking for sources from other countries and territories, such as Japan, South Korea and Europe, while waiting for Chinese trade to resume.
E-commerce platforms like Tiki, Lazada and Shopee, which sell goods from China, are affected as well. Orders from Chinese shops have not been delivered.
Waiting on three orders from Chinese shops she made before Tet, Nguyen Minh Ngoc has not yet received any of the products. She said: "Maybe by the time I get my winter coat, it is already summer in Ha Noi. But I know there is no other solution." — VNS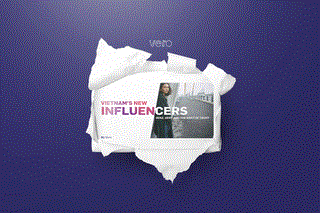 The digital revolution in Vietnam has changed how young people interact with brands, according to the latest study of Vietnamese Millennials and Gen Z by ASEAN integrated marketing agency Vero.  

Successfully calling for capital from international investors, e-commerce firms are nevertheless taking losses.