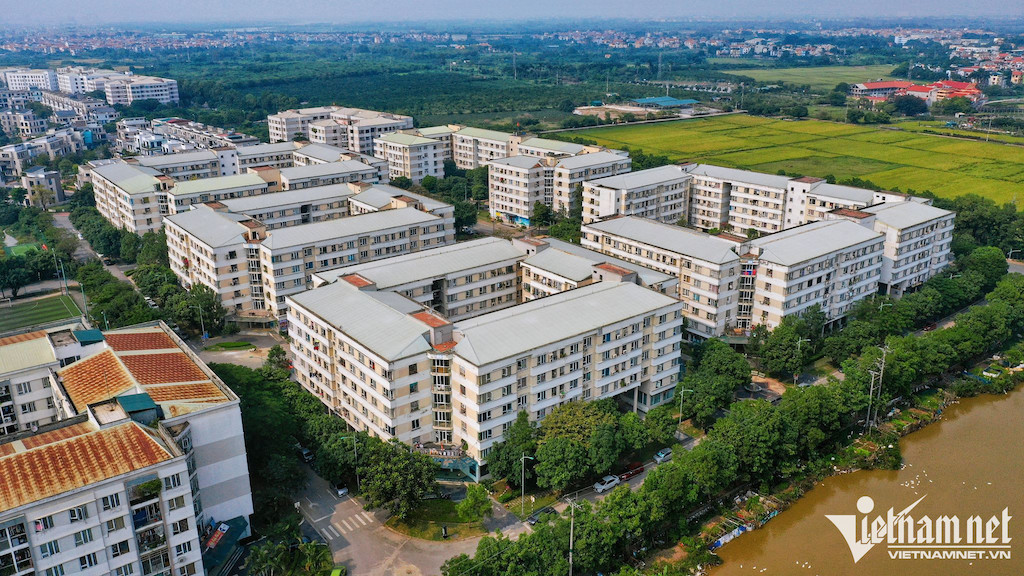 At the 2023 shareholders' meeting held on April 22, Nguyen Xuan Quang, chair of NLG, said the group would prioritize developing affordable products, support home buyers and expand the land bank for affordable housing.
Regarding social housing development, NLG CEO Tran Xuan Ngoc said the company plans to join the social housing market with a commitment to develop 20,000 products within projects it is deploying. The company has discussed with local authorities in many cities and provinces and realized that localities are seeking developers who can provide products at reasonable prices.
Truong Anh Tuan, president of Hoang Quan Consultancy, Trade and Real Estate Service, affirmed that Hoang Quan would continue to develop social housing products this year to respond to the government's project on developing at least 1 million social housing apartments in 2021-2030. It plans to complete 50,000 products by 2030.
Tuan has encouraged the company's shareholders to participate in campaigns to sell social housing products, promising a commission of 1 percent for every successful transaction
In the 2022 annual report released by Vinhomes in early April, Pham Thieu Hoa, chair of Vinhomes, said that Happy Home, the social housing brand, will be a development focus of Vinhomes in the time to come.
In July 2022, Vinhomes organized groundbreaking ceremonies for two social housing projects in Thanh Hoa and Quang Tri with 3,500 apartments.
In 2023, the company will continue selling products in the two projects in Thanh Hoa and Quang Tri, and complete legal procedures for projects in Hai Phong, Hung Yen and Khanh Hoa.
Recently, Khanh Hoa authorities approved the development of a social housing project in Cam Nghia ward of Cam Ranh City for Cam Ranh Salt JSC, a subsidiary of Vinhomes. The project is capitalized at VND3.756 trillion.
Meanwhile, the joint venture of BIC and Him Lam is building three 22-storey buildings with 1,900 apartments in Thuong Thanh ward in Long Bien district, Hanoi.
According to DKRA Vietnam, in 2022, there were only 9 social housing projects in the whole country, with 5,500 apartments. The products available in the market at present are mainly high-end and luxury ones.
Expert Can Van Luc said that lack of capital is not the reason. Vietnam has a fund with VND18 trillion reserved for social housing development and VND11 trillion has not been spent yet. The problem is the complicated legal policies.
Tran Chung