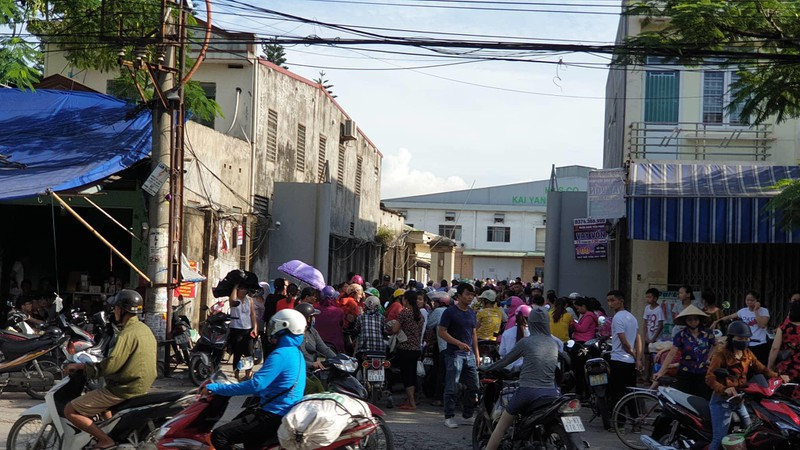 The enterprise was a hot topic of discussion in 2019, when the director of the company, Huang Shang Che and 17 Taiwanese officers and technicians suddenly fled Vietnam, leaving the factory and 3,000 workers.
According to Agribank, the assets put into auction include all the machines, equipment and transport vehicles used for production and business of leather shoes of Kai Yang Vietnam; and all the assets built on the land covering an area of 28,733.9 sq m leased by the company in Ngoc Son ward of Kien An district of Hai Phong City.
The assets were used to mortgage the loan at Agribank's Bac Hai Phong branch under two contracts in 2016 and 2018 signed between the bank and Kai Yang Vietnam.
Kai Yang Vietnam did not meet debt payment obligations in the credit contracts, including the principal of VND6.9 billion by July 18, 2022 and $3.8 million (VND94.72 billion) with the exchange rate of VND23,170 per dollar, and the interest from July 26, 2019 to now.
The assets were seized by the Agribank Bac Hai Phong branch on August 5, 2022.
The starting price for the assets is VND135 billion and those who attend the auction will have to pay a deposit equal to 10 percent of the starting price (VND13.5 billion).
The starting price is VND20 billion higher than that in the first announcement about the auction released in October 2022.
Kai Yang Vietnam is a 100 percent Taiwanese leather shoe manufacturer, headquartered in Ngoc Son ward, Kien An district in Hai Phong City.
In 2019, as the company could not pay the debt of VND51.6 billion to another bank, its circulating inventories, including materials and finished products of different kinds, were foreclosed.
Also in 2019, thousands of workers of the enterprise fell into hardship after the boss and 17 Taiwanese officers quietly left Vietnam (they are believed to have returned to Taiwan) without any trace.
Meanwhile, the company still owes payments (1 month and 12 days) to workers. It also did not pay social insurance premiums for May, June and July 2019.
The problem became widely known on August 12, 2019, when workers came to the factory and discovered that the assets of the company were sealed off. They were only allowed to enter workshops to get personal things, but under the supervision of security guards.
One week after the leadership left the head office, H&S, another 100 percent Taiwanese company, declared it took over Kai Yang Vietnam. However, just one week later, the company announced the stop of operation.
Tuan Nguyen