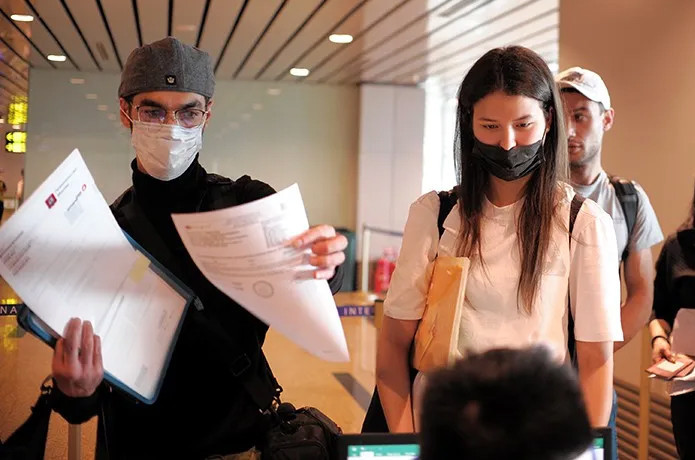 This will give a basis for the government to apply the plan to develop tourism, especially in attracting foreign travelers.
At a seminar discussing solutions to attract foreign travelers held on March 22, Colonel Dang Tuan Viet, deputy director of the Vietnam Immigration Department under MPS, said the ministry is close to completing the project on amending and supplementing articles of the 2014 Law on Entry Exit Transit and Residence of Foreigners in Vietnam.
On March 14, the ministry published the draft amended law on the electronic information portal to collect opinions from ministries, branches, enterprises and people.
Viet said one of the important changes of the draft law is the expansion of the unilateral visa waiver and the expansion of e-visa.
MPS has suggested expanding the number of countries whose citizens can be granted e-visas (the current number is 80). The number of restricted countries will be small.
Second, the time limit for travelers to be granted e-visas will be extended from 30 days to 90 days, with validity for one or multiple times, depending on travelers' demand. Travelers can exit and enter once or many times, do business or tour.
Third, extend the temporary stay for travelers who can enjoy the unilateral visa waiver from 15 to 30 days. The length of stay may be extended on demand.
Viet said MPS needs time to submit the draft amended law to the NA for approval. It will take time, possibly until the end of 2023.
The ministry believes that the best solution is putting all the content related to the e-visa and visa waiver policies into an National Assembly general resolution at the upcoming session in May 2023.
According to Viet, this is now a law, but it lays down an important foundation for the government to give instruction and save time to receive foreign travelers in the high season of the year.
MPS also said it will improve the digital transformation capacity in immigration activities to avoid delays at border gates. These include the deployment of automatic control gates. Foreign travelers who can satisfy requirements won't have to be directly interviewed or controlled, while they just need to have their passport scanned.
Vietnam's visa policy has been fully recovered since March 15, 2022. Vietnam now applies the visa waiver policy for citizens of 25 countries. These include 12 ASEAN countries/territories and 13 other countries under unilateral waiver policy.
After one year of reopening, MPS has granted 1.5 million e-visas.
Thu Hang